The chilling history and the beautiful architecture are two main reasons why you should visit Berlin. If these two things don't excite you, you can still visit Berlin for shopping and tasting their cuisines.
Berlin, being so big, is full of innumerable tourist attractions and to ease your way, I've chosen the top-22 tourist attractions in Berlin. In this article, I will answer all questions that first-timers usually have. I will tell you how to reach Berlin and where to stay there so that you can make the most out of your trip. Let's start!
How To Reach Berlin
If you are going to visit Berlin for the first time, you must know how to reach the city without hassle. Earlier, there were two airports in Berlin- The Tegel International Airport and The Schönefeld airport, which closed permanently.
Now there is only one main airport, Berlin Brandenburg (BER) Airport, which started its journey at the end of 2020. It is located 18 km southeast of the city centre. Due to Covid-19, only the largest terminal of the new airport, Terminal 1 is currently in operation. Terminal 1 is connected to the rail and road network, making it easier for travellers to reach the city centre without much problem.
Where To Stay In Berlin
If you don't stay at a nice place during your visit, checking out the tourist attractions in Berlin won't be much fun. If you want to make the best out of your time, you should stay somewhere near the tourist attractions in Berlin that you have decided to visit. Berlin is nine times larger than Paris, so I've divided it based on neighbourhoods where you can stay.
If you have already read a few articles on Berlin, you might have read that Mitte is the most expensive area to stay. But I'll say that you can always find a room at a reasonable price in Mitte. So, I'd suggest staying in Mitte because most of the tourist attractions in Berlin are located here. The Brandenburg Gate, Museum Island, the Reichstag, Gendarmenmarkt etc. Mitte is the best option for first-time visitors.
Luxury Hotels In Mitte:
Mid-Range Hotels In Mitte:
Budget Hotels In Mitte:
If you want to dive deeper into the culture of Berlin, staying at Kreuzberg will be a thrilling experience. A few tourist attractions are also available here- Checkpoint Charlie, Jewish Museum Berlin, German Museum of Technology, Topography of Terror, Berlin Wall etc.
Luxury Hotels In Kreuzberg:
Mid-Range Hotels In Kreuzberg:
Budget Hotels In Kreuzberg:
There are three other nighbourhoods in Berlin- Friedrichshain, Charlottenburg and Prenzlauer Berg. These neighbourhoods are famous for culture, nightlife, shopping and cuisine. So, I wouldn't suggest staying in these neighbourhoods to first-time tourists. But if you are going to Berlin for an extended vacation, you can check out all the neighbourhoods.
The Top-22 Tourist Attractions In Berlin
1. Museum Island
My topmost preference of the seven tourist attractions in Berlin is Museum Island. This part of the city consists of all the famous and best museums. The area is located in the northern part of Spree Island in the historic heart of Berlin.
There are five museums on Museum Island- the Altes Museum, the Neues Museum, the Alte Nationalgalerie, the Bode-Museum, and the Pergamonmuseum. The best thing about visiting Museum Island is that you can check out these five famous museums altogether.
Altes Museum: The Altes Museum(Old Museum) was built during 1825-1830. The museum contains Classical Antiquities, which will give you an idea of ancient Greece.
Neues Museum: The Neues Museum(New Museum) was built around 1843-1855. It was destroyed during WWII and was rebuilt and opened again in 2009. The museum also contains the Collection of Classical Antiquities, including extensive collections from the Egyptian Museum and the Papyrus Collection.
Alte Nationalgalerie: The Alte Nationalgalerie(Old National Gallery), built-in 1876, is home to one of the largest collections of 19th-century sculptures and paintings in Germany. The museum also contains works of the Neoclassical, Romantic movements, impressionism, and modernism by some famous artists.
Bode Museum: The Bode Museum was built from 1898-1904. It contains a collection of sculptures, Byzantine art, and coins and medals.
Pergamon Museum: The Pergamon Museum contains a collection of sculptures from the archaic to Hellenistic ages, artwork from Greek and Roman antiquity: architecture, sculptures, inscriptions, mosaics, bronzes, jewellery, and pottery.
The museum is also a home of Islamic Art, the Ishtar Gate, and reconstructed historic buildings from the Middle East.
Other than these museums, a new one, the Humboldt Forum, started here in 2019, featuring the Ethnological Museum of Berlin and the Museum of Asian Art.
Address: Bodestrasse 1-3, 10117 Berlin
Entrance Fee: €-18.00 for adults and €-9.00 for concessions
Online ticket with viator: Experience Museum Island
2. The Brandenburg Gate
Right after the Museum Island, I would choose the Brandenburg Gate, which was once a symbol of Berlin and German division during the Cold War, but now it is a national symbol of peace and unity. Inspired by the Propylaea in Athens' Acropolis, Carl Gotthard Langhans designed the Brandenburg Gate between 1788 and 1791, commissioned by King Frederick Wilhelm II.
The Brandenburg Gate is 65.5 metres long, 26 metres high, and 11 metres deep. Two rows of six Doric columns support it. It faces Pariser Platz, regarded as one of the city's most attractive squares. If you want to know more about the history centring the Brandenburg Gate, you can walk by the tourist information centre.
If you take a look at the gate for once, you will be compelled to take a few photos in front of the Brandenburg Gate, that I can bet!
Address: Pariser Platz, 10117 Berlin
Entrance Fee: Free
3. The Rebuilt Reichstag
The Reichstag building construction started after Germany's unification in 1871. The construction work was completed in 1894. The Reichstag building caught fire in 1933 under unknown circumstances. Later on, in 1998, it was reconstructed. That's why it is known as the Rebuilt Reichstag.
The large glass dome at the top of the building highlights this reconstruction. The dome offers a 360-degree view of the surrounding Berlin cityscape. You can visit the dome with advance registration.
Address: Platz der Republik 1, 11011 Berlin
Entrance Fee: Free
4. The Berlin Wall Memorial
The Berlin Wall was built as a guarded concrete barrier to physically and ideologically divided Berlin from 1961 to 1989. The Berlin Wall was around 155 kilometres long, and it bordered around West Berlin within 3.4m and 4.2m in height.
The Berlin Wall was reinforced by mesh fencing, anti-vehicle trenches, barbed wire, around 116 watchtowers, and 20 bunkers with hundreds of guards. The gates were opened in 1989, which was the first step toward German reunification.
Now, the graffiti-covered 1.4 metres of the Wall has become a famous tourist attraction in Berlin due to its historical significance. If you trace the path of the Wall, you will come across commemorative plaques and places documenting the actions of the people who died whilst trying to escape from East to West of Germany – and the many more who succeeded in fleeing.
To get the most out of your tour to the Berlin Wall, you can join a guided tour available in English.
Address: Niederkirchnerstraße 1, 10117 Berlin
Entrance Fee: Free
5. Berlin's Television Tower
The 368-metres tall Berlin Television Tower is the highest building in Europe and a must-see for every tourist. The tower was inaugurated on 3 October 1969 and is the location of several radio and television broadcasting stations.
The viewing platform at 200-metres of the tower offers a mesmerizing view of the city. The revolving Sphere Restaurant located at the viewing platform provides international cuisine, which you can enjoy alongside the beautiful view of the entire city.
Address: Panoramastraße 1A, 10178 Berlin
6. German Historical Museum
If you want to learn more about the city's remarkable history, the German Historical Museum is a must-see for you. The museum displays artefacts of different periods and events from the country's founding right up to the fall of the Berlin Wall.
You can join a guided tour to check out the entire museum as there are so many things to see. A cinema and a research library are located on-site for visitors.
Address: Unter den Linden 2, 10117 Berlin
Entrance Fee: €-8.00 for adults and €-4.00 for concessions
7. Charlottenburg Palace
The palace has a long history, and is one of the oldest palaces in Germany. The first building on the site was built in 1201 for Otto IV, the last Holy Roman Emperor. It was partially destroyed during the Thirty Years' War, then rebuilt in 1682 by Frederick I (who later became Frederick II), and rebuilt again after a fire in 1720. In 1740, Elector Friedrich August I sold the palace to King Frederick William I of Prussia; it remained under Prussian control until World War II.
In 1945, it was returned to Charlottenburg-Wilmersdorf's city government; however, it has been managed by three different entities since then: Stiftung Charlottenburg Palace (1946–48), Staatsgalerie und Schlossmuseum Charlottenburg (1948–98) and now Museum Charlottenburg Wilhelm den Groote (since 1998).
While at the palace, you'll need an hour or two to enjoy the mesmerizing views and to stroll around the park and garden. You can click some aesthetic pictures inside the palace and get the feel of the King/Queen. Visitors inside the palace are accompanied by an audio guide, so you won't get lost.
Address: Spandauer Damm 10-22, 14059 Berlin
Timing: Daily 10 am to 5:30 pm. Closed on Monday
Tours & Tickets: Skip-the-line Charlottenburg Palace Private Tour & Transfers
8. Potsdamer Platz
Potsdamer Platz is one of the most popular spots in Berlin. It's a huge square surrounded by tall buildings, and it has been in use since the middle of the 19th century. The square was originally known as Neue Weltplatz (New World Square), but it was renamed Potsdamer Platz in 1882, after Frederick William III became king of Prussia and began to modernize the country. The square was designed to be the heart of Berlin and is still used as such today.
The area surrounding Potsdamer Platz is one of the most popular places in Berlin because it has so much to do, including shopping, food, entertainment, and even nightlife! You can find many different kinds of restaurants and bars here—everything from fancy French bistros to casual cafes that serve affordable meals with great service and atmosphere. 
You'll also find lots of shops selling souvenirs and gifts from around the world at Potsdamer Platz! Potsdamer Platz has been featured on television shows like Friends (American television series) because it is such a unique place for tourists to visit while they're in Berlin.
From tasting the yummy german cuisine at the nearby restaurants or dancing at the bars at night-you won't be bored at Potsdamer Platz. You can also do shopping and buy souvenirs, or just walk around and click some Instagrammable pictures.
Address: Potsdamer Platz, 10785 Berlin
9. Oberbaum Bridge
While the Oberbaum Bridge is the most popular bridge in the world, it's not the first. It's actually a bridge that has been around for over 500 years, and it predates Columbus. The Oberbaum Bridge was built in 1338 by citizens of Nuremberg on orders from King Kazimierz I to connect their city with the Imperial Palace. The bridge was named after Countess Hedwig of Nuremberg, who donated land for its construction.
It was originally intended to be an aqueduct to carry water from Lake Starnberg to Nuremberg, but when they couldn't get enough support from the city council and citizens, they decided not to build it. The bridge became so popular that people started coming from all over Germany and Europe just to see it. 
Artists would paint scenes on its sides and tourists would climb up on top of it during festivals (like Mardi Gras). There are even rumors that Hitler wanted to use the bridge for one of his famous speeches because he loved seeing all those people walking across it! You can walk across the bridge or learn about an important part of German history. Many tours of the bridge are available that are offered in multiple languages.
10. Victory Column
The Victory Column is one of Berlin's most famous landmarks and has been a popular tourist attraction since it was built in 1874. It is located on the Brandenburg Gate, which was built between 1844 and 1866 during the reign of Frederick William IV.
The column itself was created by the sculptor Karl Friedrich Schinkel who also worked on other buildings such as the Altes Museum, Herrenchiemsee Palace, and Charlottenburg Palace. 
The obelisk itself is made up of three parts: an inner cylinder with a diameter of 51 meters, an outer cylinder with a diameter of 24 meters, and an outer capstone with a diameter of 20 meters. The monument was originally meant to commemorate Prussian victories over Napoleon Bonaparte during the Seven Weeks' War in 1813.
However, when World War I broke out in 1914, Kaiser Wilhelm II decided to use it for propaganda purposes instead—it became known as "Victory Monument" or "Monument of Glory."
It's not only the history of the Victory Column that attracts tourists every year but also the picture-perfect location. You can get to the column through underground passageways and enjoy the coolest views of Berlin from the top.
Address: Großer Stern, 10557 Berlin
11. Gendarmenmarkt
The history of Gendarmenmarkt began in 1383, when the city of Cologne was under the rule of the Germanic king, Rudolf von Habsburg. At that time, there was a ban on selling alcohol in public and it was thus illegal to sell alcohol on certain days of the week. To counter this, merchants started selling ale and wine at their stalls during these prohibited times.
The popularity of this practice grew rapidly and soon became a tradition for many citizens. In 1461, Emperor Frederick III granted permission for people to drink on Sundays; this allowed even more people to participate in this event which had become very popular.
In 1618, Emperor Matthias II issued an edict that allowed all citizens to sell wine at their stalls on Sunday mornings if they so desired. This made it easier for people to attend Gendarmenmarkt since they would not have to wait until 10am in order to get their alcohol fix! 
The market is located on the square that was once the site of a Roman garrison, which was later converted into a church dedicated to Saint Ursula. The market was originally built around this church, but over time it expanded and moved away from its original location—and now covers an area that covers both sides of the square.
In addition to selling food and goods, many vendors sell souvenirs or items related to Cologne's famous Christmas market. So, why not buy something special for Christmas from the market? You can also walk around the place and enjoy German culture.
Address: Gendarmenmarkt, 10117 Berlin
12. Pergamon Museum
The Pergamon Museum is a must-see in Berlin! It is the largest museum in Germany, and it's home to one of the world's most incredible collections. The building itself was built during Roman times, and then remodeled during the reign of Emperor Augustus. The museum contains statues from ancient Greece and Rome, Egyptian artworks, and a host of other artifacts from around the world.
The history of the Pergamon Museum dates back to its founding by King Antiochus I in 125 BC. It was originally called "Pergamus" after Antiochus' wife (who was named Eupoleia). Later on, it became known as "Pergamon" because it was located near that city—and now you know why! 
Today the Pergamon Museum is one of Berlin's most popular attractions. It's located in west Berlin and offers guided tours in English every day except Monday. Tickets are available at the door or online before visiting so that visitors can avoid long lines at busy times like weekends or holidays when many people visit at once.
Address: Bodestraße 1-3, 10178 Berlin
Entrance Fee: €-12.00 for adults and €-6.00 for concessions
13. Berlin Cathedral
The Berlin cathedral is the oldest church in Berlin, and the largest in Germany. It was originally built in 1220 as a Romanesque church, but the current building dates from 1803. It's popular for its architecture, which includes spires and towers that are unique to this building.
The interior is also beautiful: a combination of Gothic, Baroque and Romanesque elements makes it look like something straight out of a fairy tale.
If you're visiting Berlin Cathedral, there are many things you can do while you're there. You can visit the gift shop at the entrance – they have some really great souvenirs! If you want to take pictures inside the cathedral, you'll need to pay for them – but it's worth it if you love taking pictures!
There's also an observation deck where you can sit and watch people walk by below on their way home from work or school (it's open until 10pm).
Address: Am Lustgarten, 10178 Berlin
14. Checkpoint Charlie
Checkpoint Charlie is a term that refers to the checkpoint located at the Brandenburg Gate, in Berlin. The checkpoint was used by Soviet troops during the Cold War, and it is where many of the infamous images from that period were captured.
The checkpoint was first constructed in 1945 and served as an important waypoint for both Allied and Soviet forces during their occupation of Berlin. It closed in 2008 but was reopened for tourists in 2012.
Today, visitors can still walk through this famous location and see where history was made: the Wagons-Lits Hotel, which was used by American soldiers as headquarters during their occupation of Berlin; a Soviet tank; graffiti from both sides; and even a piano that belonged to a local musician who was killed during a bombing raid.
Checkpoint Charlie is popular with tourists because it provides an opportunity to learn about one of Europe's most significant periods in history while also getting a glimpse into what life was like during this time period.
Address: Friedrichstraße 43-45, 10117 Berlin
15. East Side Gallery
East Side Gallery Berlin is a place where you can find art from around the world, and it's a great place to spend some time if you're looking for something more than just your average museum. The East Side Gallery was founded in 1996 by a group of artists who wanted to share their work with others.
They also wanted to bring attention to artists who weren't getting enough exposure. Their mission was "to promote and support the creation of new and existing art."
Today it is still run by the same people who started it over 20 years ago, but they have expanded their mission to include more than just art. They now host events that focus on music, dance and theater performances, as well as talks about issues like climate change. So, if you are an art lover, it's a great place to enjoy the magic of art.
Address: Mühlenstraße 3-100, 10243 Berlin
16. Berlin Zoological Garden
Berlin Zoological Garden is one of the most popular tourist attractions in Berlin, Germany. It is a part of the Berlin Zoo, and it's filled with a lot of amazing things to do. In fact, it's so popular that they have a whole website devoted to helping you get the most out of your visit.
If you're looking for an interesting way to spend an afternoon, then check out their history page! It'll give you a good idea of how this zoo got started and how it's grown into what it is today. Once you've gotten your history lesson off your chest, head over to their list of things to do page! This page will help you plan out your day at Berlin Zoological Garden so that everyone gets what they want out of their time there.
However, if you ask for my suggestion, I'd say that the first thing you should do when you visit Berlin Zoological Garden is check out the German Children's Museum. It teaches kids about their own bodies and the world around them, and it's a great way to start learning about what's out there in the world.
You can also take a walk through the gardens at Berlin Zoological Garden, which is filled with amazing plants and animals. The zoo features a large variety of species including giraffes, lions, tigers and bears. There are also many different types of birds including cranes and ostriches for you to see as well as other animals such as elephants, gorillas, zebras and more!
You can feed their giant pandas or take a ride on one of their roller coasters! You can also visit their aquarium where you will find sharks swimming about or even see penguins swim across from one side to another! If you're looking for something fun then this is definitely an activity worth checking out!
Address: Hardenbergpl. 8, 10787 Berlin
17. Berlin Underworld
Berlin Underworld is a museum in Berlin, Germany that tells the story of the city's underground scene and those who made it happen. The museum is housed in an enormous building that was once a train station and now houses an exhibition space.
The first section of the museum is devoted to Berlin resident and anarchist chief editor Wilhelm Reich, who lived from 1897 to 1957. His work is well-represented in this part of the museum, including his books and letters as well as prints, photographs, and other artifacts related to his life.
The second section of the museum focuses on the history of the city's underground scene during World War II—a period when many artists fled to Berlin or were forced out by Nazi leaders—and how they managed to survive through it all.
This section features artifacts from artists like Kurt Schwitters (who created "Merz"), Otto Dix (whose works include "The Four Last Things"), Max Ernst (who painted "Germany Seen From France"), and Paul Klee (whose paintings have been featured on stamps).
A tour to Berlin Underworld is a 120 minute long tour. You can buy tickets and know the dates from their official website. In the tour, you will be guided by an expert guide and learn about the life of the average Berlin citizen during WW II.
Address: Brunnenstraße 105, 13355 Berlin
18. Madame Tussauds Berlin
Madame Tussauds Berlin is a museum where you can see the wax figures of famous people, famous criminals and historical figures. The museum is located in the center of Berlin and it opened in 1864. The building was designed by Karl Friedrich Schinkel.
The museum has a large collection of wax sculptures of famous people from all over the world. Madame Tussauds Berlin has nearly 400 different figures from various countries and periods in history. You can find your favorite movie stars, musicians, sportsmen and politicians here too! The museum also has a few exhibits on crime and punishment which are really interesting to see as well!
The museum has four floors, with each floor focusing on different aspects of history. There are statuesque figures from all over the world, including paintings and photographs from throughout time. There are also wax figures created from famous personalities from different eras—including Hitler and Stalin—as well as many other celebrities.
The first floor focuses on royalty and aristocracy; this includes figures from ancient times through to modern-day royalty such as Queen Victoria (the last British monarch), Prince Charles, Prince Harry and Prince William (both princes), Princess Diana (Princess Diana) and more!
The second floor focuses on military leaders such as Napoleon Bonaparte, George Washington (first U.S. president), Julius Caesar and Alexander the Great; politicians like Abraham Lincoln (16th U.S. president).
The museum also has a few restaurants and bars where you can have some food or drinks while you're there. There's also an ice skating rink inside the building where kids love to go during the winter season! And also, you get to click pictures with wax statues of some famous celebrities.
Address: Unter den Linden 74, 10117 Berlin
Timing: Daily 10 am to 7.00 pm
Madame Tussauds Berlin Admission Ticket
19. Humboldt Forum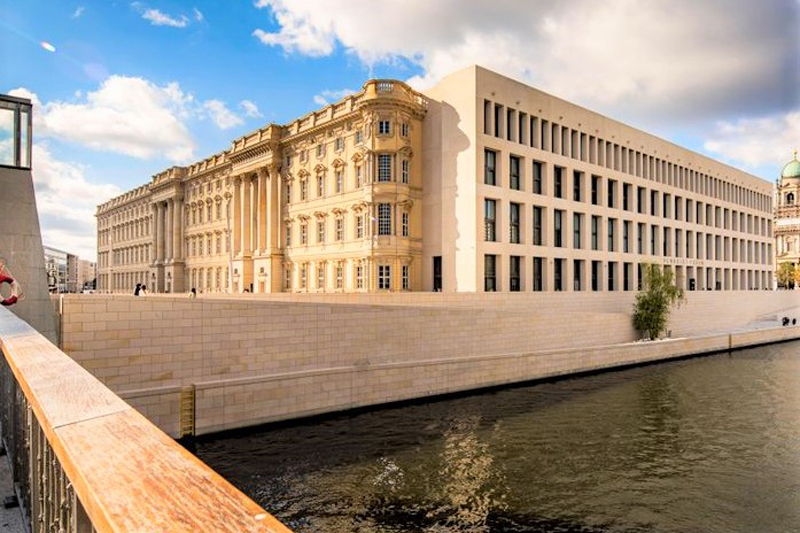 Humboldt Forum is a community that has a long history, and it's very important to remember that you're not just visiting the city. Don't forget to stop by the Humboldt Forum Museum, which tells the story of this community from its creation in 1792 through today.
The museum features interactive exhibits and displays, as well as exhibits about local landmarks like the Old Courthouse and the Humboldt County Jail. The forum has hosted many events over the years, including music festivals and protests.
It's also a great place for outdoor concerts—you can enjoy a show while sipping on your favorite drink at one of the many bars or restaurants nearby. The Humboldt Forum Museum also has an outdoor garden with different types of plants and trees including some native species that can be seen throughout the year.
This garden is a great place to relax or hang out during your visit to Humboldt Forum! Here are some other things to do in Humboldt Forum:
Go on a tour of the Humboldt penguin exhibit with an expert guide who will show you around and explain what's going on.
Tour the Humboldt Museum of Natural History, which is home to more than 200,000 specimens from across the globe.
Visit the Humboldt Butterfly Garden and Insectarium, where you can see live insects up close and learn about their behaviors.
Address: Schloßpl. 1, 10178 Berlin
20. Sanssouci Palace
The history of Sanssouci is as much a part of German history as it is a part of Sanssouci Palace. In fact, Sanssouci was originally the summer residence for Frederick II, who was also known as King Frederick the Great. In 1745, Frederick II decided to move his summer palace to Potsdam and build a new one in Sanssouci Park. The palace became his primary residence until he died in 1786.
In 1788, Sanssouci was severely damaged by fire; the king subsequently had it rebuilt to match its original design. Since then, Sanssouci has served as a summer retreat for German kings and queens and is now one of the most visited palaces in Europe. Today it serves as a museum that displays many objects from Frederick the Great's time at Sanssouci (including his horse) as well as other items from throughout its history.
Despite its long history, the park has remained largely unchanged since the time of Frederick II. Today, it's still used for social events and picnics—but it's also a place where people can go to learn more about Germany's history through guided tours or self-guided walks through the park's many buildings, gardens and ponds.
Address: Maulbeerallee, 14469 Potsdam
Entrance Fee: A single day ticket for enter all of palaces and buildings will cost you € 19.00
21. Spree River
The Spree River is a medium-sized river that flows through Eastern Germany, mostly in the region of Brandenburg. It flows from Lake Chiemsee to the Danube, a distance of about 100 kilometers (62 miles). The Spree River is known for its scenery, which includes plenty of bridges, parks and gardens.
The history of the Spree River is also interesting—one theory states that it was named after the Prussian king Frederick William II, who is said to have once enjoyed boating on it with his mistress. Some say that this happened in order to hide their affair from his wife Sophia Dorothea of Hanover.
The river has been protected since 1953, which means it's one of the best places in Germany to go for a relaxing weekend away from the city. There are plenty of hotels and restaurants along its banks, so you can enjoy a leisurely meal or a glass of wine while watching the sun set over the water.
Today, there are several ways to enjoy your time in Spree River. You could go for a walk along one of the many paths or stroll down one of the many riverside parks. You could also take a boat trip down the river, which is great for families with children because it's also an educational experience!
22. Memorial to the Murdered Jews of Europe
The Memorial to the Murdered Jews of Europe is a memorial in Berlin, Germany. It was designed by architect Peter Eisenman and opened in 2005. The memorial consists of two parts: an underground museum that tells the story of the Holocaust through displays on the ground floor, and an outdoor park on top of which stands a structure called 'The Tree of Life'.
The underground museum has six sections: "What Was Happening in Europe", "Endless Journey", "In the Shadow of Death", "Crematoriums", "Lodging for the Dead" and "The Living". Each section focuses on one aspect of the Holocaust, such as deportations or ghettos.
In order to tell its story, each section is filled with relics from concentration camps or personal belongings from those who perished during World War II – these are interspersed with other items such as clothes and letters written by those who survived.
Each exhibit also tells a story about an individual Jew who had been murdered: their age at death (for example 92), what they did before they died (for example painter), why they left this world (for example father).
So, if you are interested in learning about the history of the Holocaust, this place is a must-visit. Many guided tours are available, some are a few hours long and combine cultural treasures, Berlin's history and sweet treats throughout the tour.
How to get around Berlin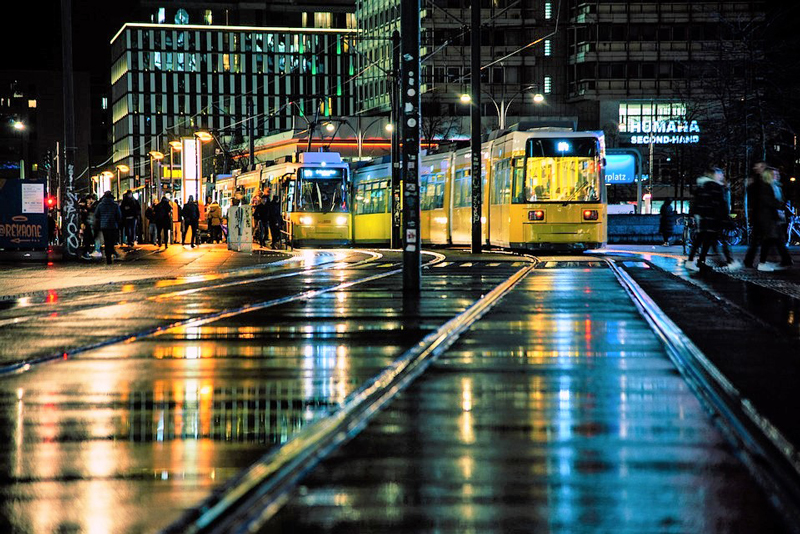 Berlin has a great public transport system, and it's not just for tourists. It's also a great way to get around the city for those who don't have their own car. Berlin's public transport system is called BVG, or Berliner Verkehrsgesellschaft. The BVG is a state-owned company that operates buses, trams, and trains.
They are all color coded to make it easier to tell apart which line goes where. The colors are: red (faster), orange (medium speed), blue (slowest). You can buy a single ticket or a day pass that allows you to hop on any bus or tram you want until the end of your journey, as long as it's within the time limits indicated on your ticket or pass.
You can also buy an unlimited ride card that gives you unlimited rides on all buses and trams in Berlin for one specific period of time—usually 24 hours—and then expires after that period has passed.
If you're staying in Berlin for more than two weeks (or more than one month), it's probably worth buying an annual pass instead of buying individual tickets every day; this will save you money over time because each individual ticket costs around €10 ($12 USD).
What to eat in Berlin
Berlin isn't just a city with a lot of history, it's also a place where you can find the best food in the world. From traditional German fare to ethnic specialties from around the globe, Berlin has something for every taste bud.
The best way to explore Berlin is on foot, so we've put together a list of the dishes you should try while you're here. Here are some of our favorite dishes to try while you're in town:
Kartoffelpuffer (potato dumplings) – You'll find these in every pub in Berlin, and they're delicious! They're made with potatoes, eggs, and flour and then fried until golden brown. They come with a side of sour cream or mayo if you want to add some extra flavor.
Spätzle – This egg noodle dish is often served with chicken according to tradition, but it also tastes great when made vegetarian or vegan instead by substituting tofu or seitan for some of the chicken broth.
Pommes frites (French fries) – might seem like a simple dish but it's actually quite difficult to create properly—and we all know how hard it can be to make French fries right! 
Schwarzwälder Kirschtorte – A black forest cake is made of sponge cake soaked in cherry juice and topped with whipped cream. It's available all over Germany but especially popular in Black Forest towns like Stuttgart.
Kürbiskernsuppe – Made from chicken stock, sautéed mushrooms, bacon bits and fresh herbs like parsley or dill, this soup has been popular throughout Germany for centuries! It's traditionally served cold at Christmas time with ham or turkey slices on top.
Where to eat in Berlin
Berlin is a city of food. You can find everything from the most traditional German fare to some of the most modern, cutting-edge cuisine you'll ever taste. It's also home to some of the best restaurants in Germany, so there's no shortage of options for finding something delicious in Berlin.
Let's start by talking about what makes a good restaurant great: service. German restaurants are known for their impeccable service—the waiters are always attentive and friendly and make sure that your meal is as good as it can be.
Berlin has many different neighborhoods, each with its own vibe and neighborhood feel (think Kreuzberg or Neukölln). As such, there are a number of unique restaurants throughout the city serving up delicious meals and drinks.  If you're looking for a traditional German meal, head over to one of the classic places like Weinstube am Checkpoint Charlie or Cafe Rheinsberg. 
Both are located within walking distance of Checkpoint Charlie (the former being on Friedrichstrasse), so you can grab a bite before heading into East Berlin. They offer a variety of traditional dishes like schnitzel or bratwurst with potatoes. For an appetizer, try their sauerkraut balls with curry sauce or potato salad.
If you'd prefer something more modern, consider going to Ego Bar & Restaurant on Tauentzienstrasse or Ein nachtschlafender Hund (Sleepy Dog). Both are located right near Kottbusser Tor station—a five-minute walk away.
If you're thinking of coming to Berlin, you'll want to know exactly where to eat in Berlin. There are so many great restaurants here, it can be hard to decide where to go! We've put together a list of some of the best places for food in Berlin—from small cafés to high-end restaurants. You don't have to go far for great food in Berlin. Here are some of our favorites:
Café Luxor (LUXOR Hotel) – This café is located inside the LUXOR Hotel and offers very affordable prices. It's a good place for breakfast or lunch with friends or family. You can also order from their menu if you'd like something more upscale than their typical fare.
Café Sacher (Luxembourg) – This café is located inside the Sacher Hotel, which is one of the most famous hotels in Europe for its traditional Austrian cuisine. The waiters are dressed in traditional costumes and serve up delicious desserts such as sachertorte and strudel cream dessert. 
Budget and Money-Saving Tips in Berlin
We've got some Berlin budget and money saving tips for a traveler!
1. Coffee is not just for sissies in Europe.
2. You can get by without your wallet for a few days, but you'll only be able to buy the bare minimum.
3. Don't worry about getting ripped off by the taxi drivers—they know what they're doing and it's worth it in the end!
4. Always keep some mix of cash and cards on hand so that you can pay for things if needed (which will be often).
5. Shop around for train tickets.
6. Find the best deals on hotels.
7. Use public transportation instead of taxis.
8. Look at other people's reviews first.
9. Search for last minute deals.
10. Don't forget to check out local museums and attractions.
Best Time to Visit Berlin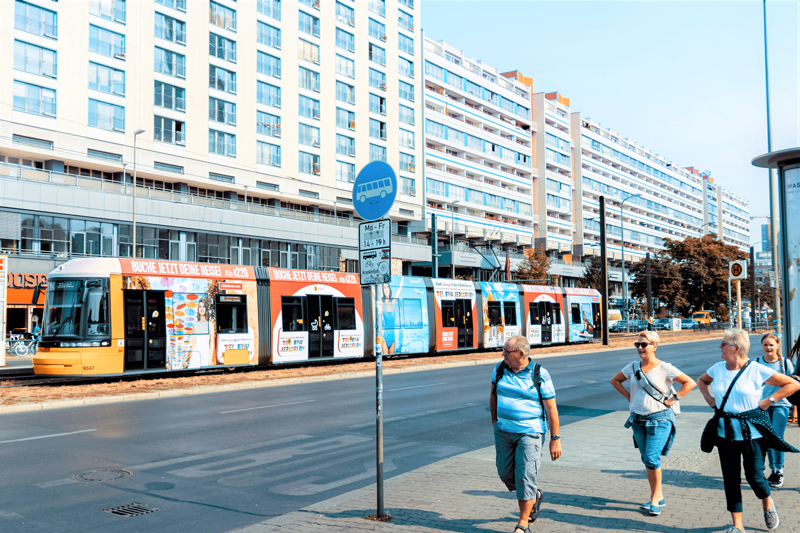 Berlin is a city that's always full of life. The weekends are busy, and it's easy to get lost in the hustle and bustle. However, there are a few different times of year that make Berlin a great place to visit:
The best time to visit Berlin is during the summer months. The weather is warm and sunny, but not too hot and humid. It's also not too cold, so you can wear your favorite clothes without worrying about getting frostbite!
Spring is another good time to visit Berlin. The weather is still nice but not too hot or cold—just perfect for walking around outside and enjoying nature's beauty!
If you're looking for something indoorsy and don't mind being cooped up inside on rainy days, fall is probably your best bet because there are fewer tourists around at this time of year (which means less crowds!). Fall also offers more cultural events than other seasons.
Finally, winter can be a great time if you want low-key activities like skiing, snowboarding or sledding down hills instead of going out into public spaces. During winter months (December-February), Berlin is generally quieter than in other months.
There may be fewer people on the streets and less traffic overall. However, this also means that it's harder to get around without public transportation. On top of that, it can be colder at night and snowing more often so prepare accordingly!
If you don't mind crowds or cold weather though, then any time will work! Just try not to plan too much around going out at night because it can get expensive!
Best paid tours from Berlin
Private Berlin Complete History All Day Tour
Private Tour: Berlin by Trabant Stretch-Limousine
3-Hour Berlin Highlights Bike Tour
Classic Bites and Culinary Trends Neighborhood Food Tour in Berlin
So, are you excited to visit Berlin and get a taste of the chilling history of the place? No matter how many days you'll be staying in Berlin, make sure to check these top-22 tourist attractions in Berlin.
If you don't pay a visit to them, your trip will remain incomplete, and I'll be heartbroken. And after your visit, don't forget to leave a comment below and let me know how you feel. I hope you have a great trip to Berlin!