If you happen to be on a holiday to Melbourne, St Kilda beach should be one of your must-visit spots. This sandy beach located only 6Km to the south of Melbourne City center, also happens to be the city's most popular and finest beach. 
Situated between St Kilda Marina and St Kilda Harbor, the beach stretches an area of 700 meters. The waters of St. Kilda are mostly wave-free thus turning it into a safe place to visit with your family. At the center of the beach, there is a sea-bath building which now happens to be a relaxing health spa with a saltwater swimming pool included.
There is much more you can do than just swimming, strolling and sunbathing along the beach. A wide range of activities including windsurfing, sailing, kitesurfing, rollerblading, beach volleyball, jet skiing and waterskiing are there to pick from.
In addition to this, tourists also choose to pay a visit to the nearby popular attractions and restaurants. Whether you're visiting with family or a group of friends there is surely a number of activities you can pick to spend your day on this mesmerizing beach.
Location/St Kilda beach address
Address: Jacka Boulevard, Melbourne, Victoria, Australia
Distance from the Melbourne Airport: 32.7 Km
Timings: 24-Hours
St Kilda beach directions: 37.8679° S, 144.9740° E
How to Reach St Kilda Beach
St. Kilda Beach is located at Port Phillip's north-east corner. If you are in Melbourne, you can choose from a number of transport lines to reach the beach.
By Bus: There are some shuttle buses which will help you to reach St. Kilda beach. You may book them in advance.
By Tram: Trams are also a popular transport choice while visiting St. Kilda Beach. No. 96 from Bourke Street, No. 16 tram from Swanston Street and No. 3 from Swanston Street to Carlisle Street are a few of the trams you can choose from. For your own ease, you can check out the trams according to your suitable locations.
By Car/Taxi: A Car or Taxi can be a convenient choice if you are to go directly from the airport.
By Bicycle: Relish your daredevil and adventurous side by embarking on a bicycle ride across Melbourne city in a designated cycling track which crosses St. Kilda Beach.
Things to do in St Kilda Beach
Visit the Luna Park
This should be the perfect place to spend a day out especially for children. Luna Park is a family-friendly Amusement Park with a vintage carnival-like atmosphere that houses a wide range of rides. An awe-inspiring attraction here is The Great Scenic Railway which happens to be the oldest roller coaster in the southern-hemisphere and the second oldest in the whole world.
There are a number of safe kiddie-rides and attractions including Speedy Battle, Carousel, Arabian Merry, Moon Balloons and so on. Luna Park is surely the best in turning a child's day from just nice to fantabulous.
But this doesn't mean the grown-ups can't have any fun, there are also a variety of rides suited for all ages. All in all, both the young and the young-at-heart can dive in to spend a thrilling day at Luna Park while visiting St Kilda Beach.
It costs $5 for the entrance ticket but for ages 3 and under it is free. Each ride requires separate tickets to be purchased but an option for unlimited pass is there the cost varies according to packages.
Location: 18 Lower Esplanade, St Kilda VIC 3182, Australia     
St Kilda Botanical Gardens
Charming, well-maintained, historic botanical garden located in Port Phillips dates back to 1859.  The indigenous plants bring in a scenic setting and a feeling of tranquility for the visitors. After some modern alterations, it now houses an ornamental pond, a gazebo, glasshouses and a sub-tropical rainforest conservatory.
It is an ideal setting for picnics away from the chaos of urban life. The Botanical Garden remains open from sunrise to sunset 7 days a week and it is free of any charges.
Location: 11 Herbert St, St Kilda VIC 3182, Australia
St Kilda Sea Bath
St. Kilda Sea Bath is an ocean side spa and entertainment complex. The design represents a moorish-style building. The Sea Bath comprises a 25m seawater pool, Seawater hydrotherapy spa and Aromatherapy Steam room. Visitors can also sign for a $20 Aqua Aerobics class. The entry passes for adults is $14 and for kids under the age 12, it is $7.
Location: 10/18 Jacka Blvd, St Kilda VIC 3182, Australia
St Kilda Esplanade Market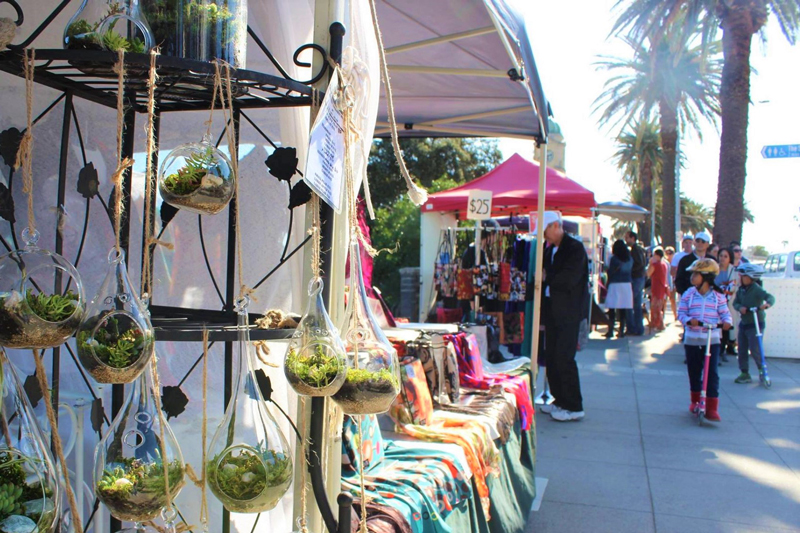 Since the 1970s, Esplanade market has been St. Kilda's weekend market and there's something for everyone's delight. It's a prime choice for tourists wishing to explore the local markets. Open from 10am to 4pm, it showcases local artworks, hand-made jewelry, henna and coffee stalls etc. You can take a step in to explore diverse, high quality, creative and authentic Australian products.
Location: The Esplanade, St Kilda VIC 3182, Australia
Acland Street
If you're craving some sweet delights, head out to Acland Street. You surely won't be disappointed an inch. The delicious locally made cakes, fresh pastries and warm scent of coffees will make you want more. The street is not only limited to satisfy the sweet tooth individuals, the savory treats and varieties of cuisine are equally popular.
Location: Melbourne VIC 3182, Australia
St Kilda Pier
You have missed out on quite a lot if you didn't visit the St. Kilda Pier, it is a timber jetty which offers a picturesque view of the city along with the beach. It is also home to numerous little penguins, another great attraction of St. Kilda. The Pier is also famous for promenading, fishing, excursions and small boat moorings.
Location: Pier Rd, St Kilda VIC 3182, Australia
St Kilda Festival
Each year in February, St. Kilda is transformed for a week into Australia's biggest music festival. The programme includes dance, shows, music, visual art, beach sports, outdoor cinema and so on. If you're on a trip to Melbourne during February, do not forget to check in to this glamorous festival.
Palais Theater
The largest seated historic picture palace of Australia is a site you shouldn't miss out on. It is built in 1920 style which gives both vintage and exotic vibes.   It hosts a wide range of concerts, dance performances, theater shows and film festivals. Don't forget to book tickets to watch a show here while you're in St. Kilda.
Location: Lower Esplanade, St Kilda VIC 3182, Australia
Picnic at Catani Gardens
Catani gardens with its stunning long palm trees is situated right behind the beach, it is the ultimate place to enjoy a day picnic. It comprises six hectares of beautifully landscaped gardens. The park also has a designated track for running and a gigantic gazebo just in the center. Grab the necessaries from nearby shops and enjoy a warm-sunny day picnic in the Catani Gardens with your friends and family.
Location: Beaconsfield Parade, St Kilda West VIC 3182, Australia
Enjoy a sunset in St Kilda
The simplest task out of all is to just enjoy the serenity and beauty of St. Kilda beach. The sunset here is a charming sight worth seeing. Sitting in the Pier and witnessing as the sun goes down is one of the best ways to relish your time here. After sunset, there is another treat for you to enjoy and that being the sight of little penguins who reside here all-year-round.
Go bicycling around the suburbs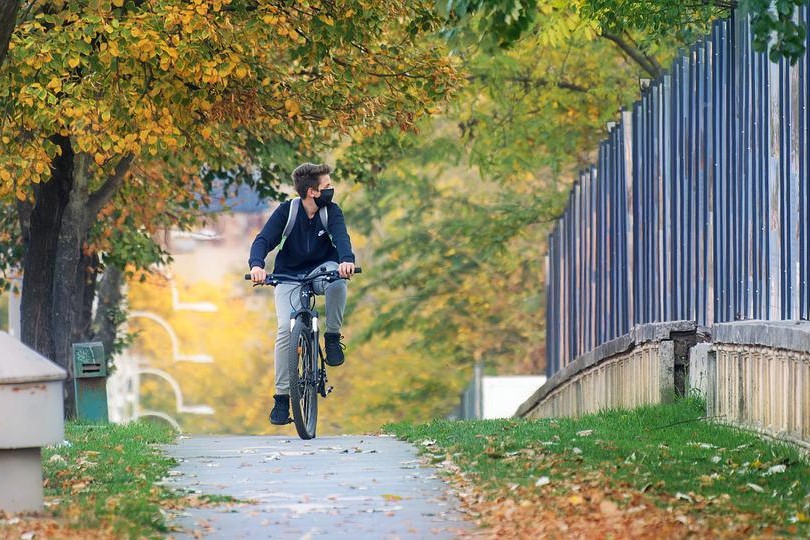 Some tourists choose to hire a bike service to roam around the suburbs. There are many bikes rental stations across St. Kilda where you can rent a bike. The Bayside Bike Tour is popular among the tourists. To admire the beach boxes, you can take a ride along the Foreshore.
Movie at the Open-Air Cinema
Every year in the months of November to December, American Express hosts an Open Air Cinema. Enjoy the cinema along with freshly cooked food in a comfortable and luxury setting during the warm-evening in an Aussie-style summer.
Albert Park and Lake
The park comprises an area of 560 acres around the 1.1-mile-long Albert Park Lake. It is an important site to witness various sporting events of Melbourne. The area is actually part of cultural landscape of the Indigenous Australians known as Boonwurrung people. People love to stretch their legs on the lake while admiring the swans and rowers on the water.
Location: Albert Park VIC 3206, Australia
Best Time to visit St Kilda
The best time to visit St. Kilda Beach is definitely in the summer during the months October to April. This is also the time when the most celebrated St. Kilda Festival is organized. After the sunset and before sunrise is the best time of the day to visit as the beach is then quiet and you can savor the natural beauty. Also, this is the time when sight-seeing of penguins can be done.
Places to stay at St Kilda beach
Address: 42 Fitzroy St, St Kilda VIC 3182
Only a 10-minute walk from Acland Street, it features local artworks and stylish guest rooms. Visitors can also enjoy a wide range of facilities according to their comfort. It is very convenient for its location as it is near the beach and other neighboring popular sights.
Address: 6 Carlisle St, St Kilda VIC 3182
Located at the heart of St. Kilda, it's only a 2-minute walk from Acland Street. It is ideal for any visitors for its wide range of budget and the facilities it offers. There is a variety you can go for- from minimalist guest rooms and contemporary hotel rooms to well serviced apartments.
Address: 441 Inkerman St, St Kilda East VIC 3183
With an indoor swimming pool and well serviced apartments and villas, Kimberley Gardens Hotel is the perfect place to relish a lavishly comfortable stay. The Hotel also offers spa facilities, balcony or courtyard is included in all rooms to enjoy the scenic view of the city while on vacation. It's also in an ideal location as it is close to dining and shopping options.
Address: 2 Acland St, St Kilda VIC 3182
It is a Boutique Hotel situated only 5-minute walk from the beach. The Hotel offers both luxury and comfort. The best thing about it is it houses on-site restaurants Prince Dining Room, Prince Public Bar and Little Prince Wine with varieties of options to choose from for breakfast, lunch and dinner.
Address: 35-37 Fitzroy St, St Kilda VIC 3182
The Modern and Contemporary approach of this hotel is the reason for its popularity. It also features a cafe that offers a delicious à la carte breakfast. Visitors have regarded it as the best choice for its money and location.
Address: 25 Barkly St, St Kilda VIC 3182
The Hotel is located right behind No.1 St. Kilda Road. It features a restaurant, a gym and a lounge. The restaurant offers modern Australian cuisine. You can get help in booking Yarra Valley tours and Great Ocean Road tours from the staff at the tour desk.
Address: 1 Eildon Rd, St Kilda VIC 3182
This apartment style hotel offers its visitors with at-home vibes. It also features a private balcony and fully furnished kitchen. The Hotel is only a 10-minute walk from Luna Park. Visitors have complimented the hotel's spacious and clean room along with its location being close to the main street.
8. Selina St. Kilda, Melbourne
Address: 24 Grey St, St Kilda VIC 3182
It is another hotel which is situated in the nucleus of St. Kilda, close to the beach, restaurants and shops. The Hotel is a great option for its comfortable facilities and budget. It offers both shared dormitory and private room options.
Address: 135 Inkerman St, St Kilda VIC 3182
It is a Modern and Stylish Apartment Hotel located in St. Kilda, Melbourne which offers excellent service with clean and tidy rooms. It is ideal for its location which is a short-walking distance from shops and restaurants. The prices are also good.
Where to Eat
Closer to the beach there are a variety of restaurants and cafes where you can have your meals suited to your taste.
1. Strokehouse
Address: 30 Jacka Blvd, St Kilda VIC 3182
The place is famous for its delicious steaks. It gives relaxing beach house vibes with great dining experience. The restaurant focuses on seafood and Authentic Australian cuisine.
2. Fitzrovia
Address: 2/155 Fitzroy St, St Kilda VIC 3182
The restaurant serves Italian-inspired British dishes. It is a gorgeous place to dine out with a pleasant environment. The contemporary interior of this restaurant is also something worth mentioning.
3. Topolino's
Address: 87 Fitzroy St, St Kilda VIC 3182
It's another great place for dining out, serving Italian food for over forty years. Vegan friendly meals are also available here. Whether you're here for some casual meals or a late-night supper, Topolino's is here to cater to your every demand.
4. Donovans
Address: St. Kilda Marina & Surrounding Foreshore, 40 Jacka Blvd, St Kilda VIC 3182
Established in 1995, the restaurant offers Mediterranean cooking blended with seafood flavors. This provides both comfort and reliability for its customers. The bay side view and relaxing atmosphere it offers is also a mesmerizing sight. The interior of Donovans bring in a rustic homely vibe to all its customers.
5. Supernormal canteen
Address: 2/157 Fitzroy St, St Kilda, VIC
Supernormal Canteen is famous for its ideal snack treats, it also offers Asian style dishes having origins from Japan, China and Korea. The setting of this place is dim-lit. The interior is adorned with concrete floors and the walls having thin and dark mirrored panels. The restaurant is popular especially to the tourists.
6. St. Kilda Burger Bar
Address: 10 Brighton Road, St Kilda East, VIC
In the mood for some appetizing burgers? Head out to St Kilda Burger Bar to have the best classic burgers in town. The opening hours are from 3pm until late night.
7. Acland Cake Shop
Address: 97 Acland St, St Kilda VIC 3182
A small bakery-style cafe with an outdoor dining area. This is one of those places where you cannot resist buying and trying something. The mouth-watery sweet delights are hard to withstand. 
8. Babu Ji
Address: 4/6 Grey St, St Kilda VIC 3182
An Indian themed restaurant which serves delicious Indian cuisine. If you're craving some south-asian food or just want to try something new, here you have the authentic Indian-food taste. Takeaway is also available here. It also offers both vegan and vegetarian friendly options.
9. Uncle St Kilda
Address: 188 Carlisle St, St Kilda VIC 3182
This restaurant serves Vietnamese cuisine and has a triple treat venue combining a cocktail bar, a rooftop garden and the restaurant itself. They are famous for their beef pho which is a bowl of flat noodles with beef slices seasoned with beans and lime.
10. Claypots
Address: 213 Barkly St, St Kilda VIC 3182
Claypots is a seafood brunch restaurant in St. Kilda. It is one of the busiest hubs in town, a haven for seafood enthusiasts. There are varieties of options you can choose from.
Tips while visiting the St Kilda Beach
People are advised to maintain a safe distance from penguin colonies, no photography near them is allowed as it may scare them off. Visitors are also discouraged from feeding anything to Penguins. Volunteers and Rangers stroll at night for protection of the Penguins.
Most popular time to visit the beach is 3-4pm so beware of the heavy crowds during these hours.
Please follow certain rules for preserving the nature and environment of the beach.
Refrain from yelling and using loud music on the beach.
All in all, St Kilda Beach remains an exquisite choice for tourists whilst visiting Melbourne, Victoria, Australia. It is an ideal destination that presents scenic views of Melbourne and Port Phillip. The colorful beach boxes and little Penguins colony are another delight, it is also a great sport for walking and doing any water sports.
Frequently Asked Questions (FAQs)
Why is St Kilda Beach famous?
St Kilda Beach is famous for its lively atmosphere, beautiful views, and iconic landmarks such as the St Kilda Pier and the Luna Park amusement park. It's a popular destination for locals and tourists alike, offering a range of activities such as swimming, sunbathing, and enjoying the many cafes, bars, and restaurants in the area.
Can you swim in St Kilda Beach?
Yes, you can swim at St Kilda Beach! It is a popular spot for swimming, sunbathing, and water sports. However, it is important to note that no lifeguards are on duty, so swimmers should exercise caution and be aware of potential hazards.
Is St Kilda worth visiting?
St Kilda is definitely worth visiting! It has a vibrant and eclectic atmosphere, with plenty of cafes, bars, and restaurants to explore. The beach and pier are also popular attractions, and many cultural events and festivals are held in the area throughout the year.
What is the most famous beach in Melbourne?
St Kilda Beach is one of the most famous beaches in Melbourne, known for its lively atmosphere, palm-lined boardwalk, and iconic landmarks like Luna Park and the St Kilda Pier. It's a popular spot for swimming, sunbathing, water sports, dining, and nightlife.