The Philippines issues a special visa called Special Resident Retiree's Visa accredited under the Philippines's retirement programme, and it is issued by the Bureau of  Immigration. What is the Philippines SRRV Golden Visa? Requirements and Benefits. Philippine's SRRV golden visa has several benefits and privileges for foreign citizens wanting to retire in the Philippines and non-residential Filipinos.
Who can apply for the SRRV Visa?
Foreign nationals with accredited clearance and non-residential Filipinos can apply for the SRRV visa through enrolling in the program based on age and retirement status. Depending on the retirement status, the Philippines SRRV golden visa is given to those with the category of 'with pension' or 'without pension'.
You may also read
Eligibility criteria and requirements for SRRV visa:
The applicant should be at least 50 years and above if he or she is a foreign national, and if you are a non-residential Filipino, the age must be 35 years and above.
The applicant with pension must deposit 10,000USD and should hold a monthly pension of at least $800 if the applicant is single. The pension amount for the couple is $1000.
If the applicant is applying without a pension, the Philippines SRRvisa criteria require a time deposit of $50,000 for 35 to 49 years old individuals and $20,000 for 50 years and above retiring in the Philippines.
The PRA requires former Philippino citizens, foreign ambassadors, and international organizations to deposit only 1,500 USD.
Along with the retiree, they can bring two dependants. Their spouse and children or two should be at least 21 years old and unmarried in the absence of the spouse.
The applicants must have a valid passport, valid temporary visa, PRA application form, medical clearance, NBI clearance and police clearance of the country of origin and photos when applying for the visa.
Benefits:
Retiring in the Philippines and availing of the SRRV will entitle you to many benefits, and you can enjoy tax exemption to access some citizenship rights through the SRRV golden visa.
Eligibility to work:
 Eligible to work, study and invest. A study permit or student visa is not required for the students if he or she is residing in the country with an SRRV holder.SRRV holders often opt for the visa to invest in the Philippines while enjoying tax benefits. This also attracts different foreign businesses to the Philippines, which may increase the foreign investment in the country.
Tax and immigration requirement exemption:
 Exemption from immigration requirements such as proof of bonafide tourist and visa validity will be spontaneously removed when you get hold of the SRRV. Travel and custom duty taxes are exempted for one-time transportation of household goods. Customs duties and taxes are implemented on the importation of household and personal goods worth up to 7000 USD. But SRRV holders are spared from the taxes and as well as the travel taxes.
Healthcare: Access to PHILHEALTH privileges. Philhealth is a tax-exempt government establishment that provides health insurance to the citizens, and SRRV holders become entitled to access for the application for health insurance.
Privilege from PRA: SRRV holders are exempted from exit and re-entry clearance and also have the benefit to stay indefinitely. And they can also get free assistance in communicating with government agencies and get discounts on government marches and enjoy some rights from PRA.
What are the different schemes of SRRV?
The Philippines Retirement Authority issues the SRRVisa and its benefits with different scheme options, e.g.SRRV Smile, SRRV authority, SRRV classic, SRRV human touch, SRRV courtesy for choosing the suitable one for the applicant.
SRRV classic:
SRRV classic is the one that enables the applicant to buy a property of at least $50,000 or invest in the real estate. Most of the businessmen or foreigners who want to buy a property in the Philippines opt for this scheme.
SRRV Smile: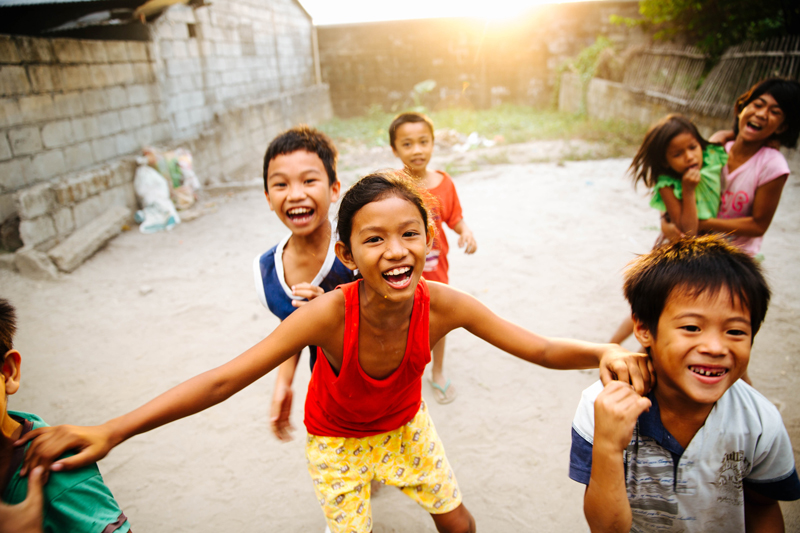 The retirees who want to maintain their SRR visa deposit of $20000 in any of the PRA bank accounts choose the SRRV smile scheme. This scheme is for those who want to settle down and have a hassle-free retired life.
SRRV human touch:
For ailing retirees in need of medical or clinical care with a pension of at least 15,000USD and health insurance is required to apply through this scheme.
SRRV courtesy:
Former 50-year-old and above Filipinos  or officers of International authorities have to apply through this scheme as they are required to deposit low requirement deposit
SRRV human touch
The SRR visa entitles foreigners and former Filipinos to claim rights and access to different benefits in the Philippines in a very smooth process compared to other countries. Businessmen, real estate agents, retirees looking for a settled home will have advantages by claiming the SRRV.
Also, read about the UAE golden visa and the application process and requirements here: