Will you believe when I say I walked among the clouds one day? Most of you won't if you have never been to Sajek Valley. I guess some of you haven't even heard of this place. Even after being an underrated country, Bangladesh has spectacular tourist attractions.
Sajek Valley is one of them. Sajek Valley is known as 'The Kingdom of Clouds' and 'The Terrace of Rangamati' to the Bangladeshi people. You can see the clouds beneath you no matter wherever you stand in the valley. Today, I will introduce you to one of Bangladesh's most famous tourist destinations, the Sajek Valley.
You may also can read
A Brief Introduction to Sajek Valley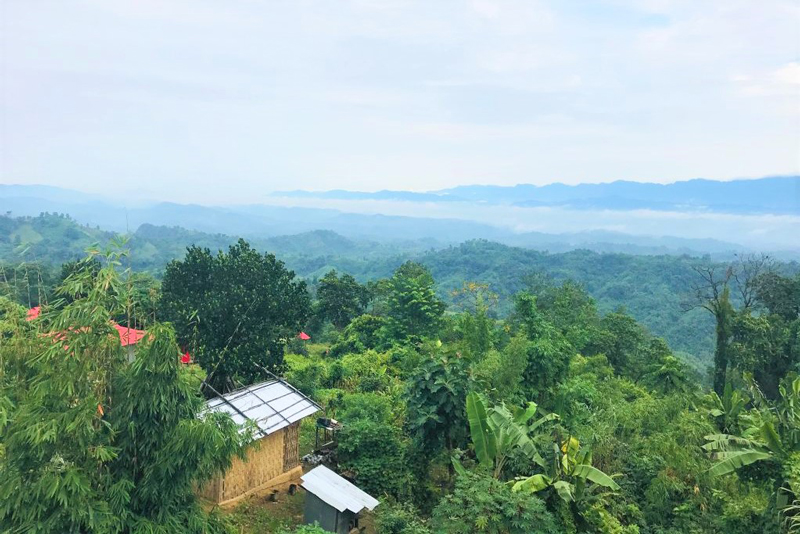 In the north of Chittagong Hill Tracts, Sajek Valley is located in the Sajek union. It's under Baghaichori Upazila in Rangamati hill district.The border of Bangladesh and Mizoram of India is 8 kilometres east of Sajek.
The valley was named Sajek Valley from the Sajek River that originates from the Karnafuli River. The Sajek river works as a border between Bangladesh and India. The valley is surrounded by dense forest, mountains and grassland hill tracks. Even the road to Sajek Valley is hilly. 
How To Reach Sajek Valley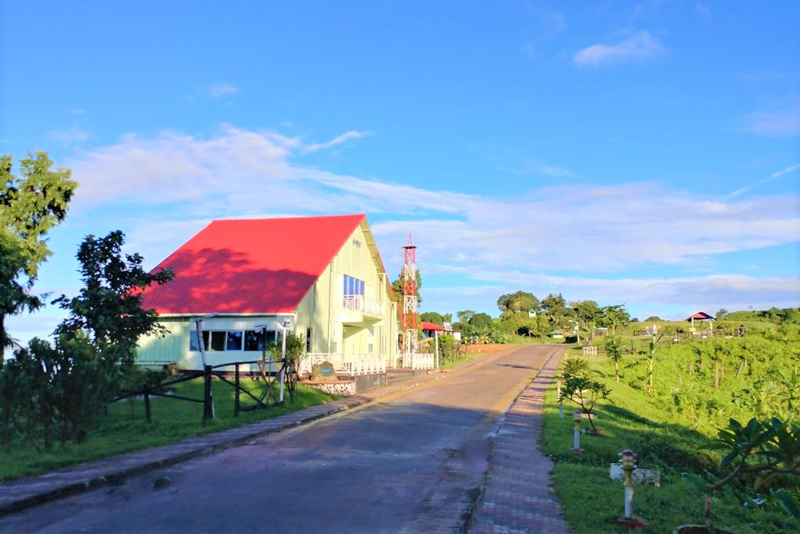 After reaching Dhaka Airport, you need to take a bus to Khagrachari. Many bus services like Shanti Paribahan, Shyamoli Paribahan, Econo, Er71 are there for this. The bus fares range from Tk. 700($ 8.15) to Tk. 2000($ 23.28). You will reach Khagrachari within 7-8 hours. After reaching Khagrachari, you have to travel with Chander Gari to reach Sajek Valley.
Chander Gari, the local vehicle of Sajek, will give you a breathtaking ride to Sajek Valley. You can sit on the rooftop if you are looking for an adventurous ride. You can either join a shared ride or hire the entire vehicle yourself. 
If you are too afraid to board on the Chander Gari, you can get on a jeep instead. The only difference between the Chander Gari and a Jeep is that there's no roof on a jeep. The jeep fare will be around Taka 10,000($ 116.41). The cost of Chander gari, if you hire the entire vehicle for two days one night, will be around Taka 9000($ 104.76). And if you take a shared ride of the Chander gari, the cost will be less. 
You can talk to other travellers and choose the group you will be travelling with, or you can go to the Khagrachhari Jeep Owners Association office, and they will do it for you. 
Now, if you are wondering why the prices of these vehicles are so high, let me tell you that a Chander gari can accommodate 10-12 people. Also, the accommodation and food cost of the driver is included in the package. If you want to minimize the vehicle cost, you can hire a CNG, and the cost will be around Taka 4000($ 46.56) for 2 days 1-night stay. But I won't suggest renting a CNG as it becomes risky.
Advice: Foreigners need permission from the office of the Deputy Commissioner in Rangamati to visit Sajek Valley. And if you are a local, you need to register your name in the Army Camp.
The Chander Gari or jeep that you rent will be with you throughout your trip. So, you won't need to worry much about finding vehicles for checking out the tourist spots located at a distance.
Remember: On your way to Sajek Valley or while travelling around the area, you will see many children waiting at the side of the road for food. Generally, tourists throw food at them from running vehicles, which seems quite inhumane as the children might get hurt or the food won't remain consumable if thrown at the road.
On the pretext of helping, these tourists hurt these children; I absolutely hate such tourists! If you want to give these children food or anything, just stop the vehicle for a while. 
Best Time to Visit Sajek Valley
In whichever season you visit Sajek Valley, you will get to see the beauty of the floating clouds. But to enjoy the best of the place, you should plan your trip during mid-November.
The prices and crowd are much lower during this time. During December-January, the crowd is high as most tourists visit the place during Winter. And in the rest of the months, the prices of resorts and restaurants are sky-high. 
Places To Stay In Sajek Valley
Sajek is divided into three neighbourhoods- Ruilui Para, Konglak Para, and Hamari Para. All these neighbourhoods are near to each other, but Hamari Para is unknown to people. This is because almost all of the tourist attractions in Sajek Valley are located in Ruilui Para and Konglak Para. These two neighbourhoods are also home to different resorts and restaurants.
Best Resorts:
Alo Resort | Contact: +880 18223 56303
Megh Machang | Contact: +880 18221 68877
Sampari Resort | Contact: +880 18498 89055, +880 18691 57666
Jumghor | Contact: +880 18842 08060
Best Place to Eat in Sajek Valley: Montana Restaurant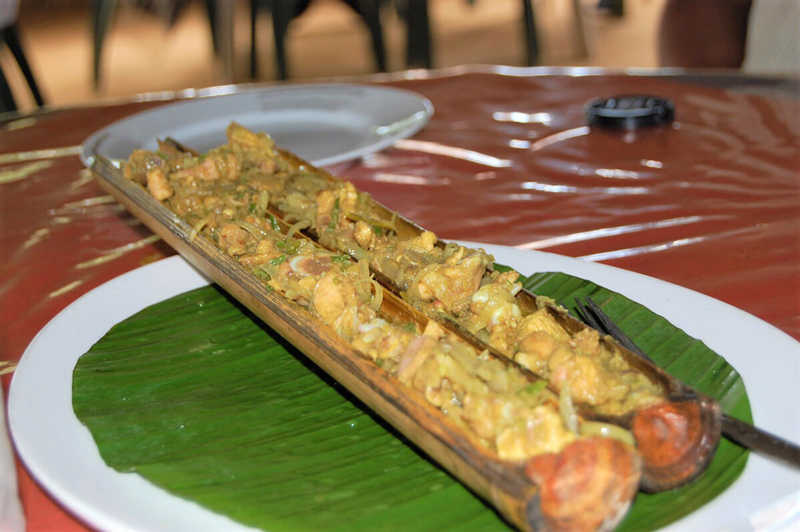 Being the most famous in Sajek to tourists, Montana restaurant offers a variety of cuisines with Bamboo chicken as the highlight. In simple words, chicken cooked inside a bamboo is bamboo chicken. Making this dish is not as easy as it seems. Fresh thin bamboo is needed to make this dish.
If the bamboo is old, then it loses its water content, due to which the chicken won't have that unique flavour, which makes this recipe hard for us living in the cities. Different spices and the water of the bamboo brings a fresh, unique and juicy flavour of chicken that you won't find anywhere else. The price of bamboo chicken is Taka 500-700($ 5.82-8.15). And rest items range from Taka 120-250($ 1.40-2.91). 
Things to Do in Sajek Valley
Konglak Pahar
Konglak Pahar(Konglak mountain) is the highest peak of Sajek Valley. If you decide to climb up to the Konglak Pahar, keep a water bottle with you as it can get very tiring. When you reach the top of the mountain, the picturesque view will make you forget all your tiredness. There are a few resorts in this area as well.
Many local shops are available, and you should definitely try the bamboo tea. Most of the shops there are managed by women. The people of the Konglak area are poor, so if you see any kid buy something for them. 
Advice: Be careful during the rainy season as the road to Konglak Pahar is slippery. 
Risang Waterfall and Alutila Cave
Risang Waterfall, located at the bottom of the hill, will make you walk a lot. It is better not to visit Risang Waterfall during the Rainy season because of the slippery path down the hill. After a long walk from the main road and 235 steps down the hill, you will reach the waterfall. 
Alutila Cave, the 100 metres long natural cave, is a place of mystery to every tourist. The cave is dark, so the tourists usually light a fire torch. But if you are environmentally conscious, you should take a battery torch or turn on your phone's flashlight. The path is slippery, so be cautious while walking inside the cave.
Entry fee of Alutila Cave: Taka 10($ 0.12)
Price of a fire Torch: Taka 10($ 0.12)
Lushai Heritage Village
A few funky looking photographs wearing the Lushai dress is a significant takeaway of your Sajek trip. Upon entering the village, you will be introduced to a new culture and a different language. The Lushai people speak only in their local language, so take a tour guide with you as your translator.
Entry Fee: Taka 30($ 0.35)
Lushai Dress rent for 20 minutes: Taka 100($ 1.16)
Night At Ruilui Para
A walk around Ruilui Para will make you forget all your daily life concerns. It is the most famous area for tourists as most restaurants and resorts are here. Besides being the Sajek Valley's busiest area, Ruilui Para offers the most beautiful scenic image of the floating clouds. 
Walking amidst the clouds is all fun and games until you get a fever, so don't forget to wear some heavy clothes. Ruilui Para gets into a different ambience at night with the buzzing crowds and young tourists singing famous Bangla songs in groups. 
The road of Sajek Valley is 2 km long, so you can't miss a night walk here. At the right side of the road's starting, there's a church which is well lit up during the night. Different traveller groups arrange campfires and BBQ parties at night. There aren't much to shop in Sajek Valley, but you can buy the local goods and handcrafts to support the local people. 
Now, are you ready to visit the Kingdom of clouds? After all, who wouldn't love to walk amidst clouds? If you are a foreigner before visiting Sajek Valley, make sure to take travel insurance. And if you are confused about which travel insurance to choose, you can read what is the best long term travel insurance is. I hope you will have a great time walking amidst the clouds.