Tokyo is a modern supercity that is super busy and just as efficient. From the dazzling neon
lights of Shibuya and Shinjuku to the peaceful gardens and temples of Asakusa and Ueno,
Tokyo is a city of contrasts that never fails to amaze and inspire visitors from around the world.
When I first visited Tokyo in 2018, I knew I would come back over and over again. I was travelling abroad for the first time, and visiting Tokyo, Japan, as my first solo trip was one of the best decisions ever.
But figuring out which places to see in Tokyo can be overwhelming. That's why I have prepared the ultimate checklist for you that includes the best places to see in Tokyo, go to eat and do fun stuff!
In this blog post, I'll take you on a journey through the sights, sounds, and tastes of Tokyo,
sharing my favorite experiences and insider tips for making the most of your trip to this
incredible city. So put on your walking shoes, grab your camera, and get ready to explore Tokyo
like a local!
Best places to visit in tokyo for first-timers.
There are numerous places to see in Tokyo, but here is a list of the top 24 places you must visit in Tokyo:
1. Tokyo Tower: Visit Japan's Eiffel Tower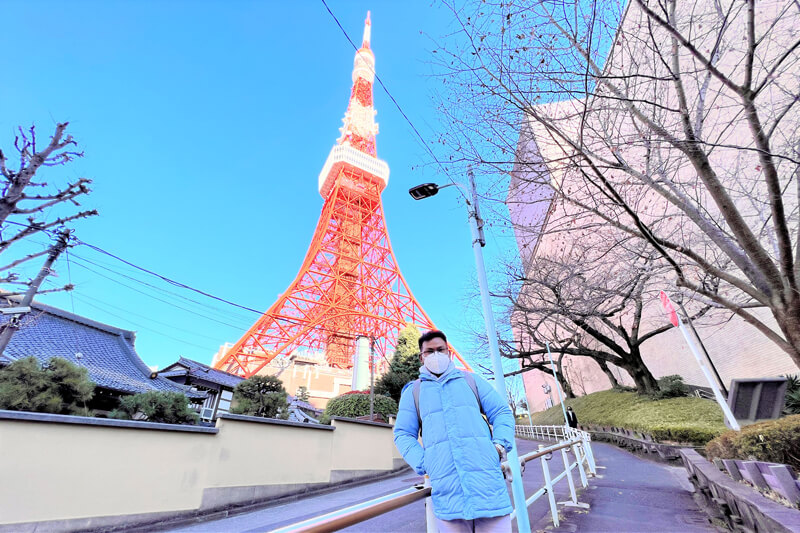 After its completion in 1958, Tokyo Tower became one of the most famous landmarks. At Tokyo Tower, you get a glorious view of the city from its main observation decks. It provides a 360-degree scenic view of hustling and bustling Tokyo, everything from its shopping streets to parks, famous buildings, and shrines, and if the sky is clear, you can even see the Gulf of Tokyo and Mount Fuji in the far distance too!
Tokyo Tower is magnificent at night, too, due to its lighting. It is a great place to visit in Tokyo with your family. The Eiffel Tower in fact, inspires its structure. Another thing, if you are a One-Piece fan, then you must visit Tokyo One Piece Tower, located inside the Tokyo Tower. Don't forget to bring your camera to capture your memories to take home!
Observatory Admission fees:  1200 yen for adults (19+ years old), 1000 yen for high schoolers (16-18 years old), 700 for middle schoolers (7-15 years old) and 500 for children between the age of 4-6 years.
Timings: 9:00 am to 10:30 pm.
Address: 4 Chome-2-8 Shibakoen, Minato, Tokyo
2. Tokyo Skytree: Visit Tokyo's Iconic Tower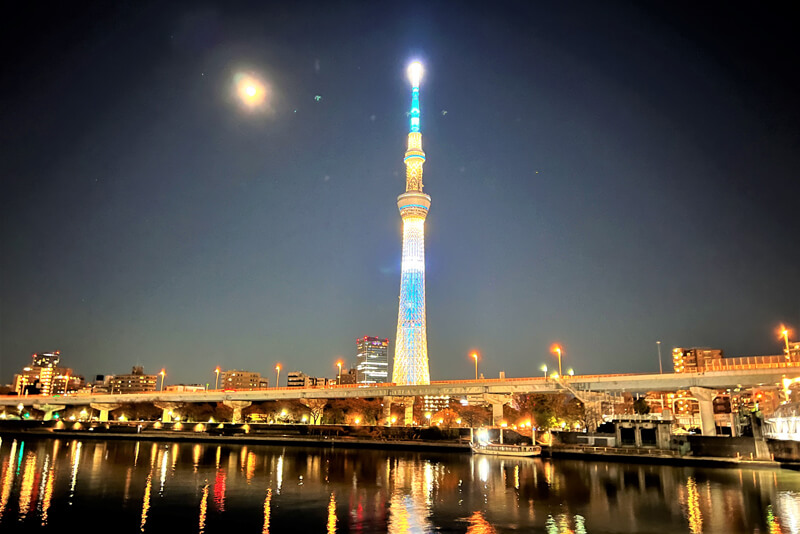 Known as the tallest structure in Japan and third in the World, Tokyo Skytree is another prominent landmark that you just have to add to your list of things to see in Tokyo. It is even taller than Tokyo Tower, and you get another great location to enjoy fantastic views, including Tokyo Bay, Tokyo Tower and even Mount Fuji! Here, you get to enjoy a spiralling skywalk at Tembo Galleria.
While you are here, you can visit the Sumida Aquarium, a public aquarium located on the 5-6th floors of Tokyo Solamachi in Tokyo Skytree. This aquarium also has a penguin tank and with their seasonal digital art show, you can enjoy these cute creatures swimming through gorgeous lights.
To go to the top of the Tower at Tembo Deck and Tembo Galleria, you will need to purchase a ticket, but it is worth every penny for the panoramic view and the chance for photography you get!
Ticket Prices: For adults, it is 2700 Yen for Tembo Galleria and Tembo Deck and 1800 Yen for Tembo Deck.
Timings: 10 am to 9 pm.
Address: 1 Chome-1-2 Oshiage, Sumida City, Tokyo
3. Shibuya Crossing: See Tokyo's Fantastical Scramble Crossing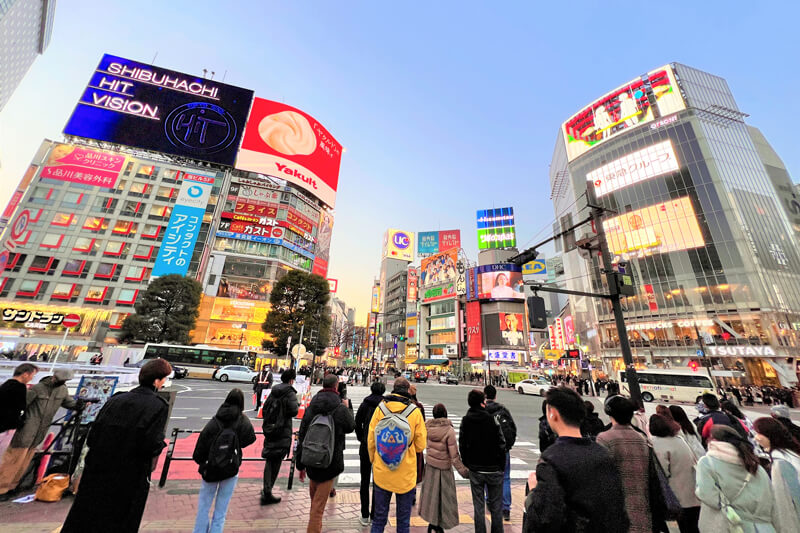 Known as the world's busiest pedestrian crossing, Shibuya Crossing is a popular tourist attraction and one of the best things to see in Tokyo, Japan. To fully understand this place's glory, you must go to the surrounding building at Shibuya Crossing and observe the crossing of a massive crowd at this intersection every time the traffic light stops the vehicles.
The entire scramble happens within a few moments, and it is mesmerising and an incredible site to witness. I recommend that you view this from the 11th floor of the Hikarie Building or Starbucks Shibuya Tsutaya.
Another place that offers a great view of Shibuya crossing is the Shibuya Scramble Square tower, providing a bird's eye view along with an incredible view of Tokyo city.
The best time to visit Shibuya crossing is at dusk when the crowd of people and vehicles here is at its peak, and the lighting is the best for photography!
Address: In front of Shibuya station, Shibuya City, Tokyo
4. Sensō-Ji: Visit Tokyo's Oldest Temple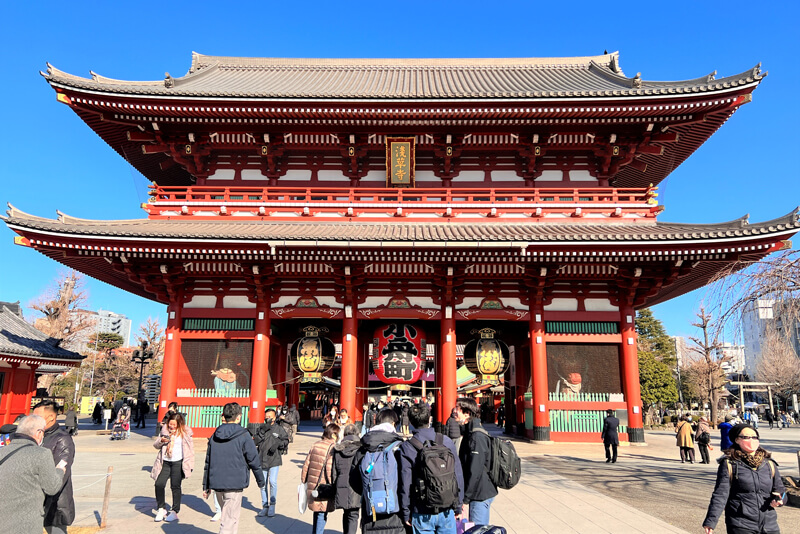 Located in Asakusa, Senso-Ji is another popular place to visit in Tokyo with the family, which has over 30 million visitors yearly. It is the oldest temple in Tokyo and is especially significant too. With its blazing red Kaminarimon Gate, this Buddhist temple is full of the hustle and bustle with its shopping streets.
There is a ginormous cauldron in front of the temple, which has loads of burning incense, which is believed to have many health benefits. 
This is a must-visit place in Tokyo where you get to see the beauty of Japanese culture and traditions. At night, this place gets even more extraordinary. I would recommend visiting during the annual festivals and being a part of the lively vibes! Also, if you want to avoid the tourist crowd, try to come here early.
Ticket Price: Free
Timings: the temple grounds are open day and night. However, the main hall opens at 6 am and closes at 5 pm. From October to March, the opening timing changes to 6:30 am.
Address: 2 Chome-3-1 Asakusa, Taito City, Tokyo 111-0032
5. Shinjuku Gyoen National Garden: Best place for Cherry Blossom in Tokyo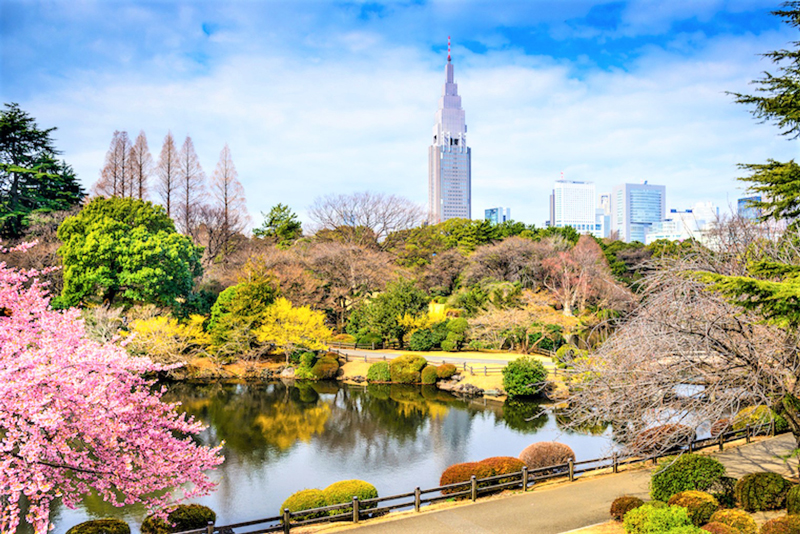 Is your reason for visiting Tokyo to experience the Cherry Blossom season? Then, Shinjuku Gyoen National Garden is the perfect place for you and a great place to visit in Tokyo with your family. Located in Shinjuku and Shibuya, Tokyo, Shinjuku Gyoen National Garden is one of the largest and most famous gardens and parks in Tokyo.
It is also one of the most famous Cherry Blossom sites, with over 1000 cherry blossom trees planted here.  Shinjuku Gyoen has spacious lawns, lovely walking paths and an overall tranquil atmosphere where you can relax away from city life. It is not only a Japanese garden but has French Formal and English Landscape gardens too.
It is also very close to Tokyo Tower, so you can head over there after visiting here or vice-versa. The entire space is well-maintained, and it's a popular place to visit in Tokyo that must not be missed!
Ticket Price: The starting price is 500 yen for an adult, 250 yen for students and free for children under 15.
Timings: It is closed on Monday. Timings from Tuesday to Thursday are 9 am to 4 pm. And on Saturdays and Sundays, the timings are 7 am to 4 am.
Address: 11 Naitomachi, Shinjuku City, Tokyo
6. TeamLab Planet: Experience Art's Futuristic Form
Located right next to Shin-Toyosu Station, teamLab Planet is a digital art museum that has given a new meaning to immersive and sensorial art. If you are searching for things to see in Tokyo, just add this place to the top of your list. This place is full of Instagram-able, breathtaking and surreal collections of many installations.
There is a new addition of a vegan Ramen restaurant here and an indoor/outdoor Garden area. The artworks are in wide-open dazzling spaces and connected by dark, maze-life corridors. You will even have to walk barefoot and through knee-deep water for aquatic imagery.
The art is impossibly fantastic, with some displays like shining mirrored enclaves of limitless crystal lights. If you are an art lover, this place is a must-visit for you because the unique experience with the digital art teamLab Planet provides is sure to become a core memory!
Ticket Price: 3200 yen for adults and 2000 yen for junior high and high school students. For children, it's 1000 yen and free for disabled and kids below 3.
Timings: 10 am to 8 pm, except On Sunday when the timings are 9 am to 9 pm.
Address: 6 Chome-1-16 Toyosu, Koto City, Tokyo
7. Visit Meiji Jingu Shrine
Another excellent best place to visit in Tokyo, Japan, is Meiji Jingu Shrine. It is a famous shrine in Tokyo dedicated to the deity of Emperor Meiji and Empress Shoken, his consort. At Meiji Jingu Shrine, you can enjoy a tranquil walk and feel enlightened and refreshed away from the hustle and bustle of daily life.
This place comes alive at New Year and during festivals hosted by the shrine throughout the year. The main complex of Meiji Jingu is located at a ten-minute walk from its entrances, marked by Torii gate near Harajuku Station and Yoyogi Station. The entire shrine has around 100,000 trees in its forest that were donated from all across the country.
Another place you must visit at Meiji Shrine is the Inner Garden. It is located off the main path to the shrine, and its beauty is at its peak in early summer when the iris blooms. This shrine is definitely among the places to visit in Tokyo with your family to make some amazing memories.
Ticket price: free
Timings: the timings vary from month to month. You can check the opening and closing timings on their website.
Address: 1-1 Yoyogi Kamizono Cho, Shibuya, Tokyo
8. Tokyo National Museum: Visit Tokyo's Biggest Museum
Tokyo National Museum is one of the oldest museums in Japan and another great place to see in Tokyo. In this museum, you will find to see over 110,000 artefacts which include everything from Japanese history like Samurai Swords, Armours, Buddha statues, intricately made kimonos, historical documents, and thousand-year-old ceramics to many other precious artefacts from East Asia and other parts of Asia.
All of these objects have been kept with great professional care. There are a total of six branches that you get to explore, for example, the Heisei Museum and Table Celebration Hall.
Tokyo National Museum also houses a great collection of Japanese art for all art lovers to admire. The management keeps the special exhibitions on constant rotation, which means you will never find this place looking the same, and you will never be bored if you come here over and over again.
If you love visiting museums and learning more about that place's history, Tokyo National Museum is the perfect place to see you when you visit Tokyo.
Ticket Prices: 1000 yen for adults and 500 yen for university students, and for High School, middle school, and elementary school children, it's free.
Timings: 9:30 am to 5 pm
Address: 13-9 Uenokoen, Taito City, Tokyo
9. Ueno Park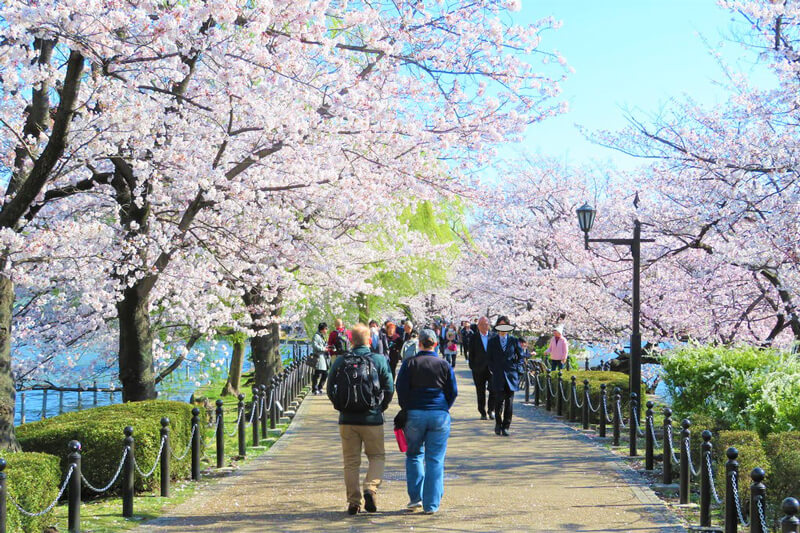 Ueno Park is one of the most beautiful and vibrant parks in Tokyo, Japan! This iconic green space is a must-visit destination for anyone looking to experience the best of the city's natural and cultural offerings. It is a sprawling 133-acre oasis in the heart of Tokyo, featuring picturesque ponds, lush gardens, and historical landmarks that draw tourists and locals alike.
One of the park's most famous attractions is the Ueno Zoo, which is home to more than 400 different species of animals, including giant pandas, elephants, and tigers. Visitors can spend hours exploring the zoo's various exhibits and watching the animals up close. If you wanna know more about this zoo, keep on reading!
Another highlight of Ueno Park is the Shinobazu Pond, a serene body of water surrounded by picturesque lotus plants and beautiful cherry blossom trees. Visitors can take a boat ride on the pond, feed the ducks, or simply relax and take in the beautiful scenery.
For history buffs, Ueno Park is a treasure trove of cultural landmarks and museums. The park is home to several world-class institutions, including the National Museum of Western Art, the National Museum of Nature and Science, and the Tokyo Metropolitan Art Museum. These museums offer visitors an opportunity to learn about Japan's rich cultural heritage and explore a wide range of exhibits and displays.
Finally, no visit to Ueno Park would be complete without experiencing the park's stunning cherry blossom season. During the spring months, the park's cherry blossom trees burst into bloom, creating a spectacular pink and white canopy that draws visitors from all over the world.
Location: Uenokoen, Taito City, Tokyo 110-0007, Japan
Opening Hours: Everyday | 5:00 am – 11:00 pm
10. Ueno Zoo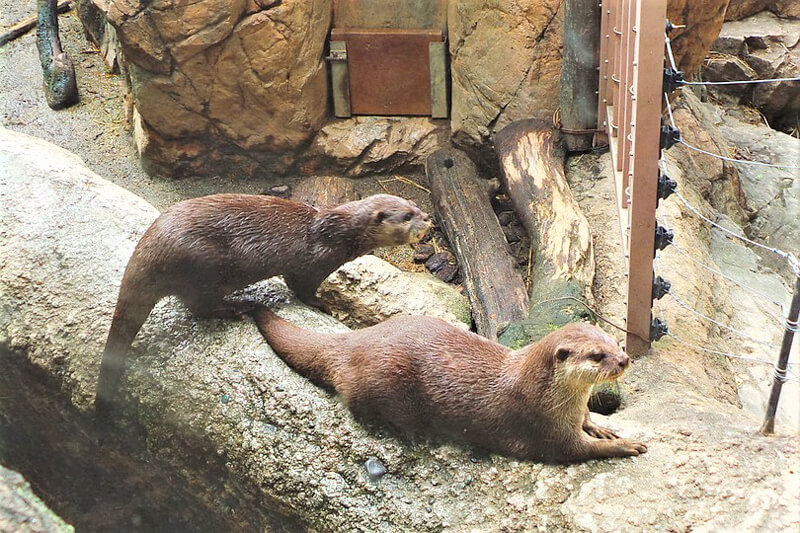 Ueno Zoo is an incredible place to spend a day surrounded by the diverse and exotic animals. One of the most popular attractions in Ueno Zoo is the giant panda exhibit. This zoo is home to several pandas, including a few cubs, and it's always a delight to see them play and eat bamboo.
There are also several other animals that are native to Japan, such as the Japanese macaque, also known as the snow monkey, and the Japanese serow, which is a type of goat-antelope.
Another highlight of the Ueno Zoo is the petting zoo, which is a great place for families with young children. Here, kids can interact with various farm animals like goats, sheep, rabbits, and even donkeys. It's a great way for children to learn about these animals up close and personal.
The Ueno Zoo is also committed to conservation and education. There are informative signs and exhibits throughout the zoo that teach visitors about the animals and the importance of conservation efforts. There are also many conservation programs that the zoo supports to protect endangered species.
Location: 9-83 Uenokoen, Taito City, Tokyo 110-8711, Japan
Opening Hours: Tuesday – Sunday | 9:30 am – 5:00 pm
Closed on Monday
Entrance fee:
Adults (16-64): 600 yen
Seniors (65+): 300 yen
Students (13-15): 200 yen
Children (0-12): Free
11. Kabuki-za Theatre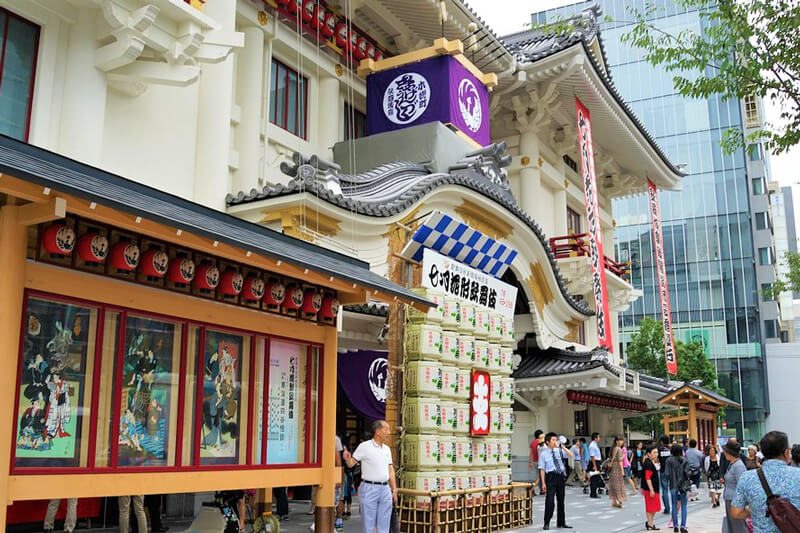 Kabuki-za Theatre is a type of Japanese theatre that has been around for over 400 years. It's known for its elaborate makeup, costumes, and exaggerated movements. The theatre hosts Kabuki performances, which  is a classical form of Japanese dance-drama. Kabuki-za Theatre is the premier venue for Kabuki performances and has been the heart of the Kabuki world since it opened in 1889.
The theatre is located in the bustling Ginza district of Tokyo and has a grand entrance that's hard to miss. Inside, the theatre is adorned with ornate decorations, reflecting the traditional Japanese architecture. The auditorium has a capacity of over 1800 seats, and the seating is arranged in a unique fashion, with the uppermost seating at the back being the most expensive, while the front seating is the cheapest.
Kabuki-za Theatre presents a wide variety of performances throughout the year, with different productions each month. The plays are typically several hours long, with intricate storylines and themes that reflect Japanese culture and history.
The performances are in Japanese, but the theatre provides translation devices for non-Japanese speakers.If you want to witness one of Japan's great performing arts that reflects the tastes and fashions of the townspeople, you must visit the thatre and enjoy a show at least for once.
Location: 4 Chome-12-15 Ginza, Chuo City, Tokyo 104-0061, Japan
12. Mount Takao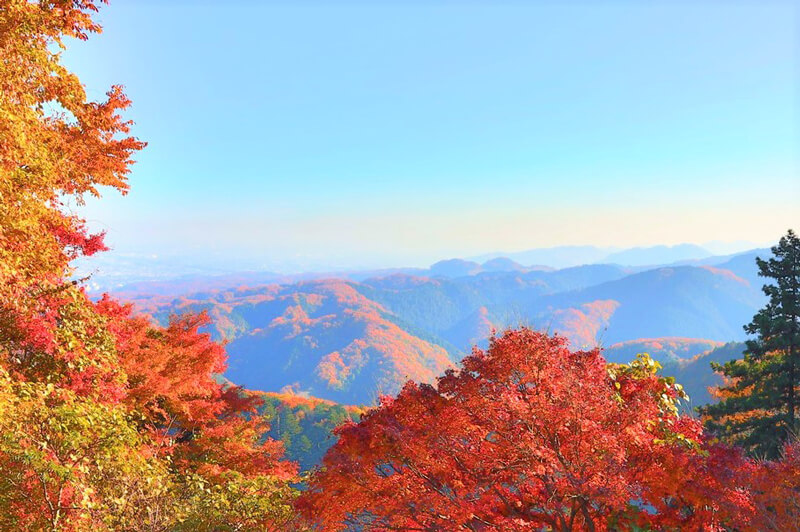 Mount Takao is a beautiful mountain located in the western part of Tokyo, Japan. It's a popular hiking destination and a great escape from the busy city life. The mountain is easily accessible by train, and there are several hiking trails to choose from, each offering a different level of difficulty. For those who are not up for a hike, there's a cable car and a chairlift that take visitors to the halfway point, making the trek more manageable.
One of the unique features of Mount Takao is the diverse flora and fauna. There are over 1,200 species of plants, and the mountain is home to many wild animals like monkeys, deer, and snakes. There are also several shrines and temples located along the trails, adding to the mountain's cultural significance. The hiking trails are well maintained and have informative signs along the way, making it easy to navigate. The trails are also surrounded by lush forests, providing a peaceful and calming environment for hikers.
The summit of Mount Takao offers breathtaking views of Tokyo and the surrounding mountains. On a clear day, you can even see Mount Fuji in the distance. The summit also has several shops and restaurants, making it a great spot to rest and refuel before heading back down the mountain. If you're a nature lover or just looking for a break from the city, Mount Takao is an excellent destination to add to your itinerary. It's a unique experience to hike up a mountain in the middle of a city, and the stunning views and serene atmosphere make it an unforgettable experience.
13. Shopping at Ginza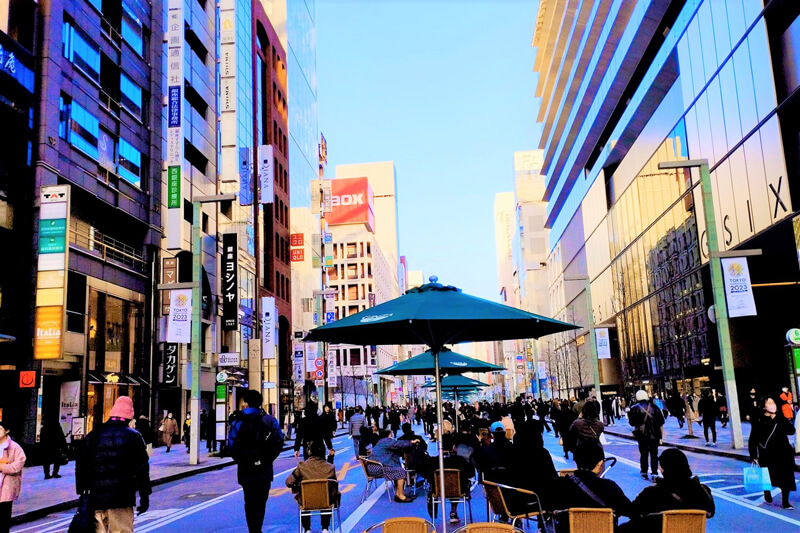 If you're a tourist in Tokyo, Japan, you cannot miss the opportunity to go shopping in Ginza. Ginza is known for its high-end shopping and is often referred to as the "Champs-Élysées of Tokyo." As a shopper who has experienced this exciting shopping district firsthand, I can attest to the unique shopping experience it offers.
First, let's talk about the types of stores you'll find in Ginza. Ginza has an impressive selection of luxury brand stores like Chanel, Gucci, and Louis Vuitton, to name a few. These high-end stores offer an unparalleled shopping experience with their extravagant window displays and impeccable customer service.
Apart from the luxury stores, there are also department stores like Mitsukoshi and Matsuya, which are worth visiting for their impressive selection of goods ranging from fashion to home appliances. Mitsukoshi, in particular, is an iconic department store in Japan and has been operating for over 300 years.
In addition to the brand stores and department stores, Ginza is also home to numerous specialty stores, selling items like traditional Japanese crafts, electronics, and cosmetics. The district also boasts some of the best restaurants in Tokyo, so be sure to take a break and enjoy a meal or a snack while shopping.
One of the most unique aspects of shopping in Ginza is the "shussai" or "tax-free" shopping. Many stores in Ginza offer this service, allowing tourists to claim back the consumption tax on their purchases. To qualify for tax-free shopping, you'll need to present your passport, so make sure to have it with you.
If you're planning on shopping in Ginza, it's best to allocate a good amount of time to explore the area thoroughly. It's a shopping experience like no other, and you'll be spoiled for choice with the vast selection of stores and items available.
No doubt, Ginza is a shopper's paradise, and as a tourist, it's a unique experience that you won't find anywhere else. Whether you're looking for luxury brands, specialty items, or traditional Japanese crafts, you'll find it all in Ginza. So, don't miss the opportunity to visit this vibrant shopping district on your next trip to Tokyo.
14. Odaiba Statue of Liberty
The Odaiba Statue of Liberty is a replica of the famous Statue of Liberty in New York City, located on the artificial island of Odaiba in Tokyo Bay. The statue is one of the most iconic landmarks of Odaiba and has become a popular tourist attraction for visitors to the area.
The Odaiba Statue of Liberty is an exact replica of the original statue, standing at a height of approximately 12 meters (39 feet) tall, including the pedestal. The statue was originally installed in Odaiba in 1998 as part of a French Japanese friendship celebration and has since become a permanent fixture on the island.
The statue is located on a small artificial island in Tokyo Bay, which can be accessed via a pedestrian bridge from Odaiba's Aqua City shopping mall. Visitors can walk around the base of the statue and take photos with the iconic symbol of freedom and democracy.
In addition to the statue itself, the area surrounding the Odaiba Statue of Liberty offers stunning views of Tokyo Bay and the Rainbow Bridge. Visitors can also take a stroll along the waterfront and enjoy the various attractions in the Odaiba area, such as the giant Gundam robot statue, the Oedo Onsen Monogatari hot spring's theme park, and the Miraikan science museum.
This iconic landmark offers visitors a chance to see a famous symbol of freedom and democracy in a new and unexpected setting.
Location: 1 Chome-4-2 Daiba, Minato City, Tokyo 135-0091, Japan
15. National Art Center Tokyo
The National Art Center Tokyo, also known as NACT, is a museum and art gallery located in the Roppongi district of Tokyo, Japan. The center was opened in 2007 and is one of the largest art centers in Japan. It was designed by the renowned architect, Kisho Kurokawa, and features a striking, glass and steel façade. With its impressive exhibitions, stunning architecture, and excellent facilities, it is a true gem of the city's art scene.
NACT is a unique museum in that it does not have a permanent collection of its own. Instead, it serves as a venue for temporary exhibitions, showcasing a variety of art from both Japan and around the world. The center has hosted a wide range of exhibitions, including contemporary art, traditional Japanese art, design, fashion, photography, and architecture.
The building itself is a work of art, with spacious galleries and a large central atrium that lets in natural light. The gallery spaces are flexible, allowing for a variety of exhibition layouts, and are equipped with state-of-the-art lighting and temperature control systems to protect the artwork on display.
In addition to the exhibition spaces, NACT has a number of facilities for visitors, including a museum shop, a café, and a restaurant. The museum shop offers a range of art-related merchandise, including books, prints, and souvenirs. The café and restaurant serve a selection of food and drinks, with a focus on seasonal and locally sourced ingredients.
Location: 7 Chome-22-2 Roppongi, Minato City, Tokyo 106-8558, Japan
Opening Hours: Wednesday – Monday | 10:00 am – 6:00 pm Closed on Tuesday
Unique things to do in tokyo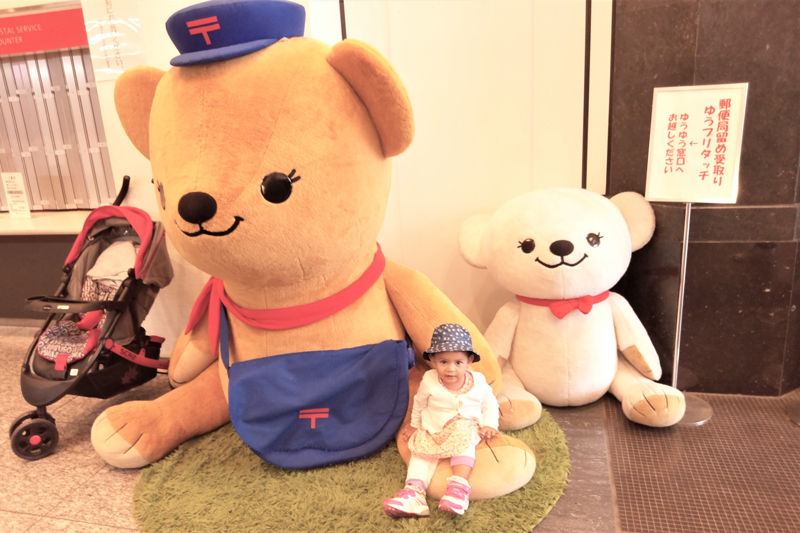 Tokyo is not just the capital of Japan, but it is the most thriving city in the world that uses futuristic technology while staying true to its roots. Provided that Tokyo has come up with some really unique projects that are original and must-visit locations! Here are some of the unique places to see in Tokyo, especially for anime lovers and to have a great time in Tokyo.
Visit a Themed Cafe in Tokyo
One of the best things to do in Tokyo is to visit its uniquely themed cafes. The theme varies from cats to robots, and that's why I have prepared a list of 6 unique themed cafes in Tokyo that have amazing vibes, a cosy atmosphere and great coffee!
16. Maidreamin Akihabara Honten
One of the largest maid cafe chains in Japan, Maidreamin is one of the cutest places in Tokyo where you get a peek at the cosplay scene in Japan. If you are wondering why, you should visit this place in Tokyo, then let me tell you about the way things work here.
At this theme cafe, you are welcomed by maids and get attentive service from them. These waitresses are, of course, dressed in cute maid outfits. You can even take pictures with the cosplaying waitresses. Maidreamin is also known to collaborate for promotions of video games like Shibuya design firm Teamlab and Goddess Masters.
The overall atmosphere of this place is energetic and vibrant, with incredible performances by the maids. So, put Maidreamin cafe on your list of places to see in Tokyo, Japan and have a unique experience at this cosplay cafe!
Timings: 11:30 to 11 pm on weekdays and 10:30 to 11 pm on weekends.
Address: 3 Chome-16-17 Sotokanda, Chiyoda, Tokyo
17. Eorzea Cafe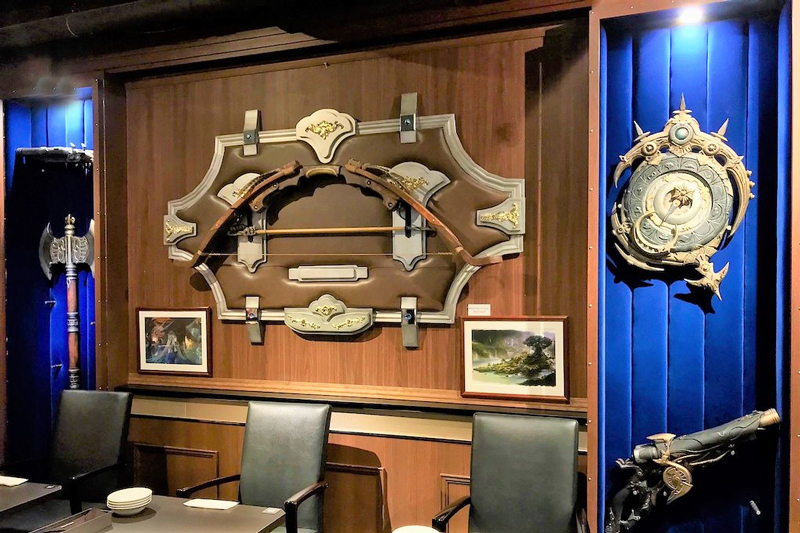 If you are a fan of Final Fantasy video games, then visiting Eorzea cafe should be among the top things to do in Tokyo. Located in Akihabara, this final fantasy-themed cafe makes you feel like you have entered a magical land.
As you enter the cafe, you hand over your ticket to the staff member at the counter, who will provide you with a menu that is available in both Japanese and English. Your ticket will buy you two hours here, along with free drinks.
The decor includes finely crafted weapons with ornate details. Even their menu is Final Fantasy-themed. Also, don't forget to buy Final Fantasy merchandise here!
Timings: The timings vary on weekdays and weekends. On Saturdays, Sundays, and holidays, there are five sessions between 10:00-12:00, 12:30-14:30, 15:00-17:00, 17:30-19:30, 20: 00-22: 00. On Weekdays, there are only four sessions between 12:30-14:30, 15:00-17:00, 17:30-19:30, 20: 00-22: 00.
Address: Pasela Resorts AKIBA Multi Entertainment 2F, 1-1-10 Sotokanda, Chiyoda-ku, Tokyo
18. Vampire Cafe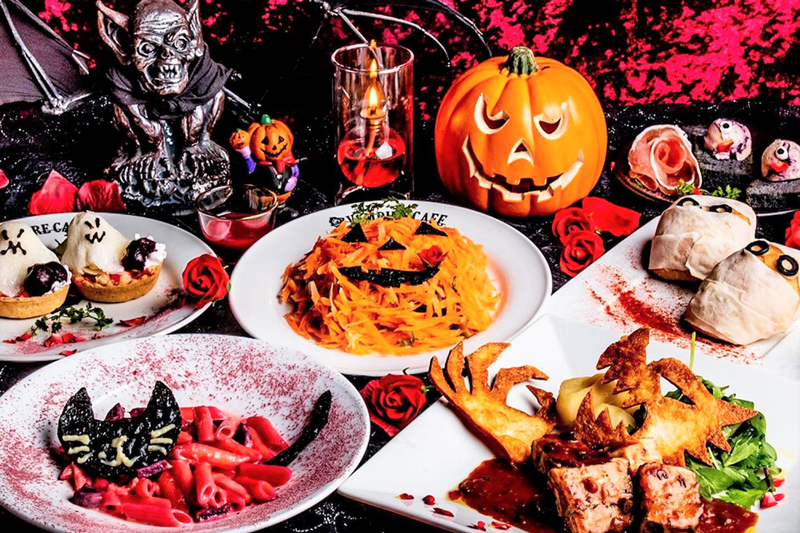 A unique place to see in Tokyo is the cafe located in the Ginza district of Tokyo, Vampire Cafe. As the name suggests, it is a vampire-themed cafe that serves Italian cuisine amid spooky decor. So, if you are a fan of spooky and mysterious places, this place is a no-brainer for you.
The food they serve is Halloween-themed, along with unique cocktails. The entire place is decorated with red curtains, candlelight, chandeliers, and even a coffin! Don't miss out, and make sure to take a break from a chaotic shopping spree in the Ginza district to have delicious food and drinks.
Timings: From Tuesday to Sunday, timings are 17:00-23:00. It is closed on Monday.
Address: 6-7-6 Ginza, Chuo-ku, Tokyo Rape Building 7F
19. Alice in Fantasy Restaurant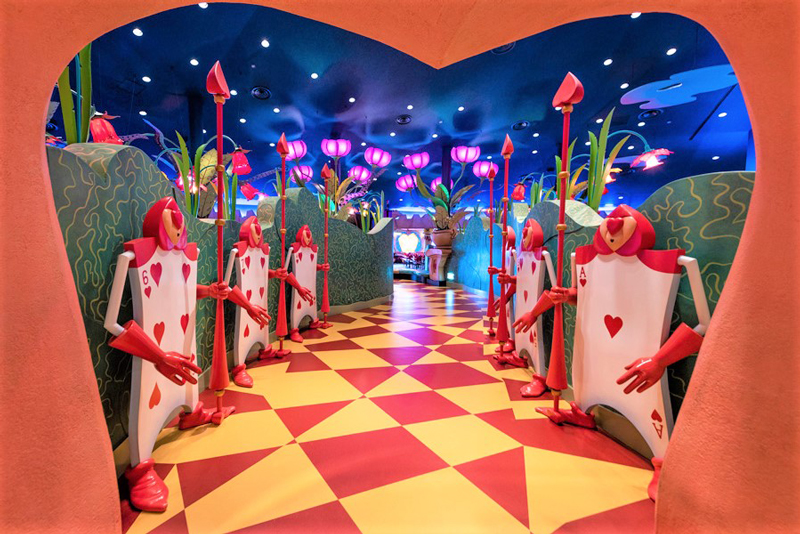 Are you a lover of Alice in Wonderland like me? Because when I heard about an Alice in Wonderland Cafe in Tokyo, I knew I had to visit. When you enter this cafe, you are provided with an Alice or a rabbit-themed hairband to put on when you enter.
The interior perfectly depicts Wonderland with details like the large clock table in the Main Hall's "Never-Ending Tea Party". Their menu is also themed, with their 'cheese fondue' being the most popular dish. Everyone, children or adults, is bound to have the time of their life at this cafe!
Even if you are not familiar with the book, this cafe is still a great place to visit in Tokyo and have a good time with loved ones at this cute place in Tokyo.
Timings: the timings for the lunch session are 11:30-14:30, and for the dinner session, the timings are 17:00-22:00.
Address: 1-6-2 T-wing Building B2F, Kabukicho, Shinjuku-ku, Tokyo
20. Cat Cafe Nyankoto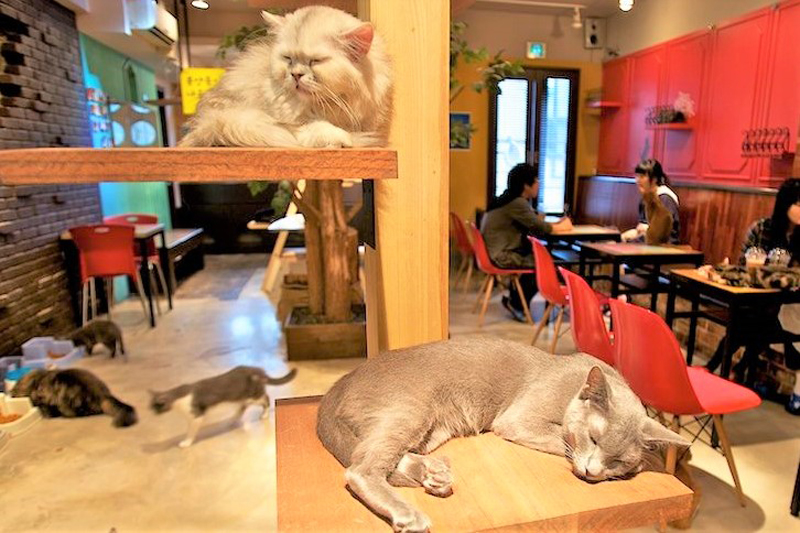 The last one on this list and one of my personal favourite things to do in Tokyo are to visit a cat cafe. If you are a cat lover like me, you must come and have a big cup of coffee with these cute little furry Nekos!
Cat Cafe Nyankoto is a uniquely themed cafe and one of the cutest places in Tokyo that offers you a clean and fresh sitting area. The sitting arrangement is on the floor on fuzzy blankets where cats come to sit on your lap to get their scratches and play with you. These cats are very friendly, and sometimes they even bring out the kittens!
So don't forget to visit this cat cafe when you are in Tokyo!
Timings: The timings on Weekdays are 12:00~21:00, and on weekends and holidays, it's 11:00~21:00.
Address: 2 Chome-14-6 Takadanobaba, Shinjuku City, Tokyo
21. Owl Village Cafe Harajuku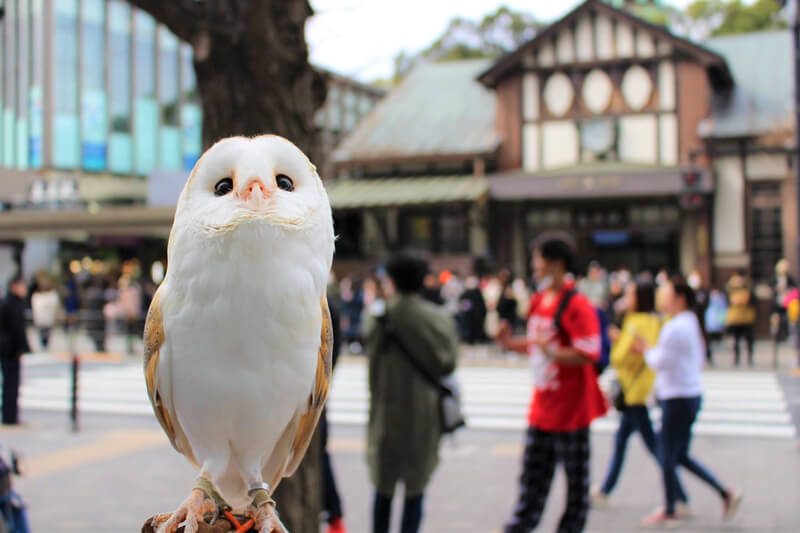 Owl Village Cafe Harajuku is a charming little cafe located in the trendy Harajuku district of Tokyo, and it's one of the most popular spots for animal lovers and visitors to the city.
As the name suggests, the cafe is all about owls, and you can see them perched on tree branches throughout the cozy interior. The decor is rustic and earthy, with wooden furniture and stone walls, which adds to the serene and natural ambiance of the space.
But the main attraction of the Owl Village Cafe is, of course, the owls themselves. You can interact with them in various ways, such as holding them on your arm, petting them gently, and taking photos with them. The staff is friendly and knowledgeable about the birds, and they'll gladly answer any questions you might have.
In addition to the owls, the cafe serves a variety of light refreshments and drinks, such as coffee, tea, and smoothies. The menu also includes a selection of sandwiches and pastries, and the food is both delicious and affordable.
But the real highlight is, of course, the opportunity to interact with the owls while enjoying your refreshments. The combination of serene atmosphere, friendly staff, and beautiful owls makes this cafe one of the most delightful places in Harajuku, and it's an experience you won't soon forget.
Location: Japan, 〒150-0001 Tokyo, Shibuya City, Jingumae, 1 Chome−21−15 原宿ATMビル4F
Opening Hours: Everyday _ 12:00 pm – 6:00 pm
Go to the Otaku district- Akihabara
Another popular attraction in Tokyo is the Otaku district which is every anime lover's heaven. If you are a fan of Naruto, Pokemon, and Bleach like me, Akihabara is the best place to visit in Tokyo for Anime fans.
Akihabara is the popular otaku district of Tokyo, also popularly known as Akiba. Akihabara is the central hub of all of Japan's Otaku/ anime lovers. This place is full of shops that are devoted to anime merchandise, cosplay essentials and mangas, along with electronic shops.
So, here is a list of things to do in Otaku district, Tokyo.
22. Visit the Ghibli Museum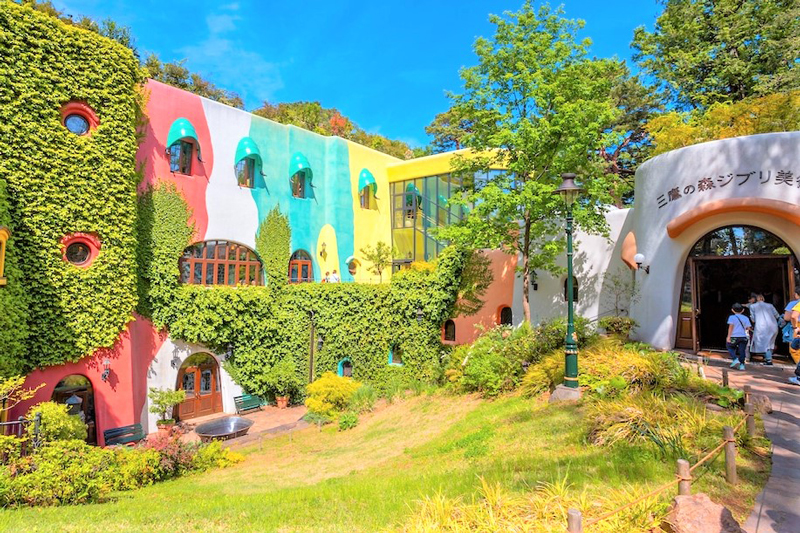 One of the other great places to see in Tokyo for anime lovers is the Ghibli Museum. Hayao Miyazaki has created this incredible Ghibli Museum that is dedicated to the studio that provided all of us with our favourite classic anime like 'Spirited Away' and 'My Neighbour Totoro'.
You will find permanent exhibits here which show the entire journey of the creation of these anime as well as changing exhibits on different topics. There is a cafe called The Straw Hat Museum café here where you can grab a nice cup of coffee afterwards. If you enjoy visiting Museums, especially in other countries, this is a must-visit museum for you! 
Timings: 10am-5.30pm. It is closed on Tuesdays.
Address: 1-1-83 Shimorenjaku, Mitaka-shi, Tokyo
23. Visit the Otaku attractions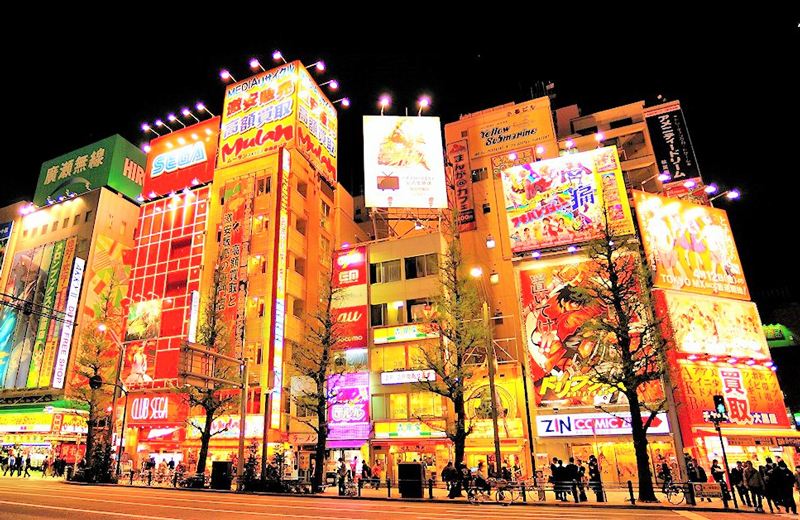 There are many stores in Akihabara that are dedicated to Otaku, and here are the top 5 that I consider the best places to visit in Tokyo for anime fans.
Don Quijote: it is a discount store chain where you can find everything from toys and electronic groceries to high-end fashion goods.
Mandarake: It is a second-hand store where you can find the rare manga, figurines, CDs, toys, dolls, posters, and other manga-related goods.
Radio Kaikan: It is one the most prominent landmarks of Akihabara that has 30 stores which sell anime and electronic goods.
Super Potato: At this store, you can find practically every kind of video game and video game console, along with used game cartridges, discs and other game accessories.
Gamers: this store sells a wide range of video games, character goods, CDs, movies, software and stationery that are related to anime and manga.
24. Stay at the Manga Art Hotel
If you love reading manga, you have to come to the Manga Art hotel, which is essentially a capsule hotel that has a manga library where you can sleep in. It contains around 5000 volumes of manga, out of which 20 per cent are in English. You can even purchase manga. The entire place has a modern and sleek interior design with a minimalist approach to its decor. So, add this Hotel to your list of places to see in Japan.
Address: Kanda Terrace 5F, Kanda Nishikicho, Chiyoda City, Tokyo
Something for you to keep in mind: On Sundays, Akihabara's main street Chuo Dori is officially closed off to all car traffic from 1 pm to 6 pm and 1 pm to 5 pm between October and March.
25. Visit the Kappabashi Street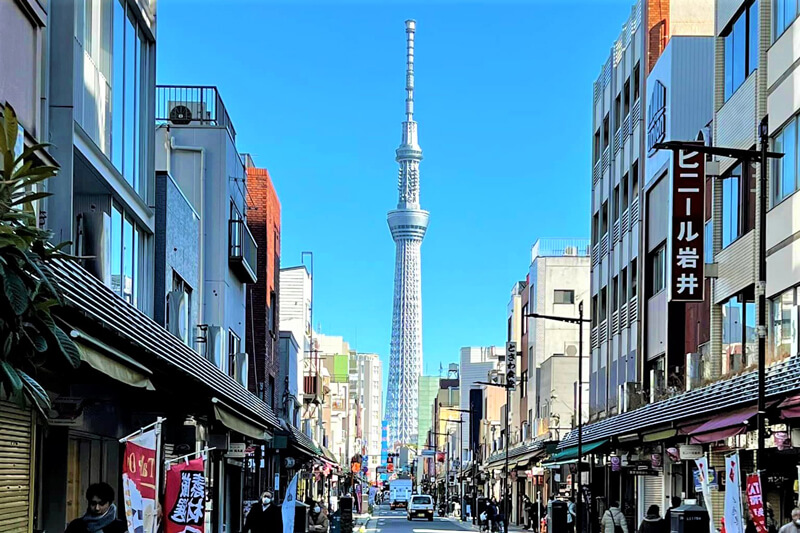 Kappabashi Street is a unique and fascinating destination that any traveler interested in Japanese culture should not miss. Kappabashi Street is a long shopping street that is famous for its selection of kitchenware, restaurant supplies, and plastic food models.
One of the things that struck me about Kappabashi Street was the incredible variety of products available. The street is lined with shops selling everything from traditional Japanese pottery and chopsticks to high-tech kitchen equipment and knives. You might need to spend hours wandering up and down the street, admiring the different products and trying to decide what to buy.
One of the most popular items on Kappabashi Street is the plastic food models. These incredibly realistic models are used by many restaurants in Japan to display their menu items. I was amazed at the level of detail and artistry that goes into creating these models.
Many shops on Kappabashi Street offer the opportunity to make your own plastic food model, which is a fun and unique souvenir to take home. Another highlight of Kappabashi Street is the traditional Japanese knife shops.
These shops sell a variety of knives, including the famous Japanese chef's knives, which are known for their sharpness and precision. Many of the shops also offer knife sharpening services and will help you choose the right knife for your needs.
In addition to the shops, Kappabashi Street is also home to a number of restaurants and food stalls. The street is famous for its selection of street food, including takoyaki (octopus balls), taiyaki (fish-shaped cakes filled with sweet red bean paste), and other snacks. Whether you are a professional chef or just interested in Japanese culture, Kappabashi Street is a destination that should not be missed.
Location: 3 Chome-18-2 Matsugaya, Taito City, Tokyo 110-0036, Japan
26. Tokyo Ramen Street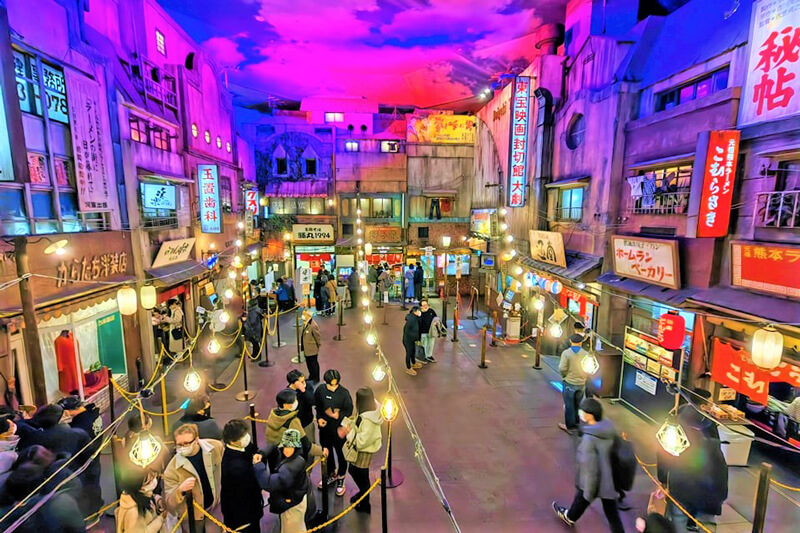 Tokyo Ramen Street is a foodie destination located in the basement of Tokyo Station, the bustling transportation hub in the heart of the city. As the name suggests, this street is dedicated entirely to one of Japan's most beloved dishes – ramen.
When you step into Tokyo Ramen Street, you're greeted with the savory aromas of simmering broth and fragrant spices. The street is lined with eight different ramen shops, each offering its own unique take on the classic dish. From hearty tonkotsu ramen to spicy miso ramen and delicate shoyu ramen, there's a flavor and style to suit every taste.
The shops at Tokyo Ramen Street are all carefully curated, selected based on their reputations for excellence and their dedication to authentic ramen-making techniques. The chefs use only the freshest ingredients and take great care in preparing each bowl of ramen to perfection.
Despite the popularity of Tokyo Ramen Street, the atmosphere is surprisingly calm and relaxed. The interior is clean and modern, with ample seating for diners to enjoy their meals. And despite being located in a busy train station, the noise and hustle of the outside world seem to fade away as you slurp your noodles and savor the rich flavors of the broth. Whether you're a ramen aficionado or a first-time visitor, you're sure to be impressed by the quality and variety of the ramen on offer at this unique and flavorful street.
Location: Japan, 〒100-0005 Tokyo, Chiyoda City, Marunouchi, 1 Chome−9−1 東京駅一番街 B1
Unique Experiences in Tokyo
There are some things about Japanese culture that are very intriguing. Their beliefs and myths are some of the really beautiful things that make you fall in love with Japan. Two of my favourite myths and beliefs of Japan include the Japanese belief of the 'red thread of fate according to which the fate of lovers is bound by a red string that is tied to the male's thumb and the female's little finger.
My other favourite thing about Japanese culture is their tradition of Japanese tea Ceremonies.
27. Japanese Tea Ceremony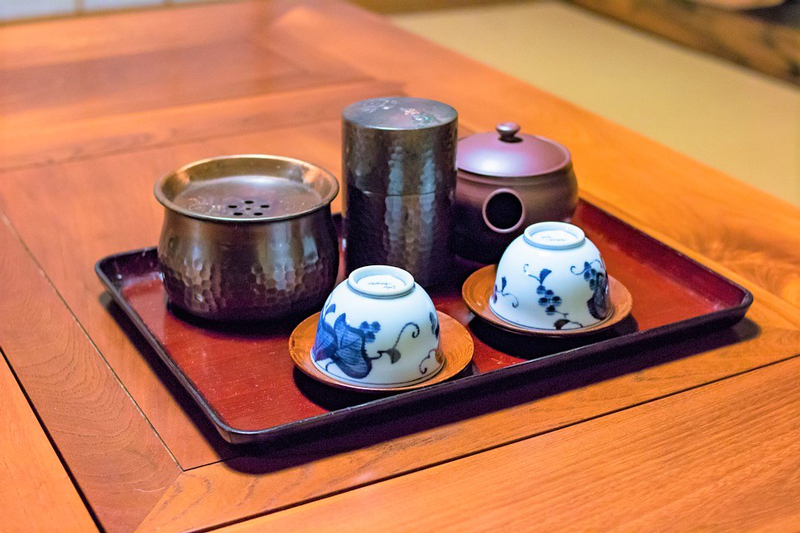 Among other unique places to visit in Tokyo is visiting Tea houses where they perform Tea ceremonies. One of the most unique experiences that you should have in Tokyo, or really any other place in Japan, is attending a Japanese Tea ceremony. The Japanese Tea ceremony is a proper way of preparing and having green tea.
Let me explain why I admire this tea ceremony so much. Japanese Tea Ceremony is done in complete silence; nobody talks on the tatami floor in a traditional tearoom. The entire atmosphere is calm, peaceful, and reflective. You get to experience Japanese hospitality and tradition.
What I really love about this tea ceremony is the motive behind it. The main purpose of the entire ceremony is to spend a few moments in a meditative atmosphere, relaxing away from the fast-paced life, to feel grounded and in touch with yourself, something we don't really get in busy lives.
I definitely recommend that you add the experience of a Japanese Tea Ceremony to your list of unique things to do in Tokyo, Japan. Here are few places to go for Tea Ceremonies are:
Happo-En: it is a traditional tea house located in Minato City.
Maikoya: It is located in the central Shinjuku area, where you get to wear a kimono for a tea ceremony.
Asakusa Jidaiya: This place provides various traditional Japanese experiences along with tea ceremonies.
Toko-An: it is located in the Imperial Hotel, Hibiya, where you can enjoy a traditional tea ceremony.
Another unique experience in Japan has to be Sumo Wrestling.
28. Ryogoku Kokugikan National Sumo Arena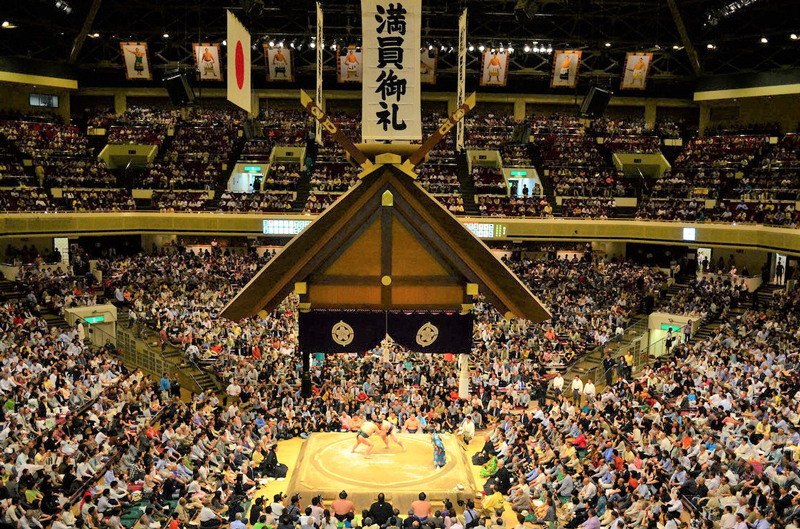 Another unique thing to see in Tokyo, Japan is a Sumo wrestling match. Sumo wrestling is a Japanese sport of heavyweight wrestling in which a Sumo Wrestler has to force his opponent outside a marked circle or make him touch the ground.
So, when you come to visit Tokyo, you have to come and see at least one Smoo Wrestling match at Ryogoku Kokugikan because Sumo Wrestling is another great way to get a unique insight into Japanese culture. The sumo wrestling matches take place only in January, May and September. Try to make your plan to visit Tokyo during these months because most travellers miss one of the most unique experiences of Tokyo due to uncoordinated timings.
Address: 1 Chome-3-28 Yokoami, Sumida City, Tokyo
29. Japan Media Arts Festival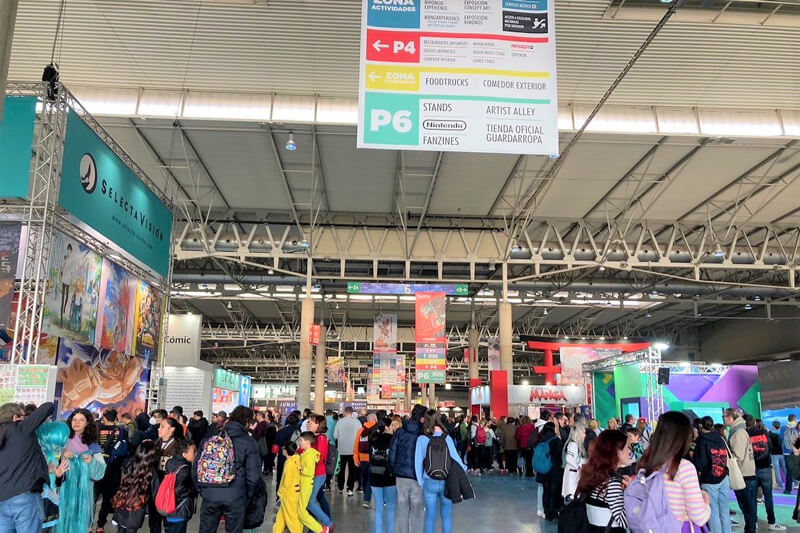 The Japan Media Arts Festival is an annual event that celebrates the best of contemporary art and media in Japan. The festival, which started in 1997, is held every February in Tokyo, and it brings together artists, designers, and technologists from around the world to showcase their innovative and thought-provoking work.
This year, the festival will most probably take place during mid to late-September. The festival is divided into four categories: art, entertainment, animation, and manga. Each category features a range of works that showcase the latest advancements in digital media, from interactive installations to virtual reality experiences to video games and more.
One of the key features of the festival is its emphasis on interdisciplinary collaboration. Many of the works on display blend together elements of art, design, and technology to create something entirely new and innovative.
The festival also includes a range of workshops, seminars, and talks, which offer visitors the opportunity to learn more about the creative process behind some of the works on display. Visitors can also take part in interactive exhibits and try out some of the latest digital media technologies for themselves.
The Japan Media Arts Festival is an important event in the world of contemporary art and media, and it provides a platform for emerging artists and designers to showcase their work to a wider audience.
The festival celebrates the diversity and richness of contemporary culture in Japan and around the world, and it provides a unique opportunity to experience some of the most cutting-edge and innovative works of art and media in the world today.
30. Golden Week Japan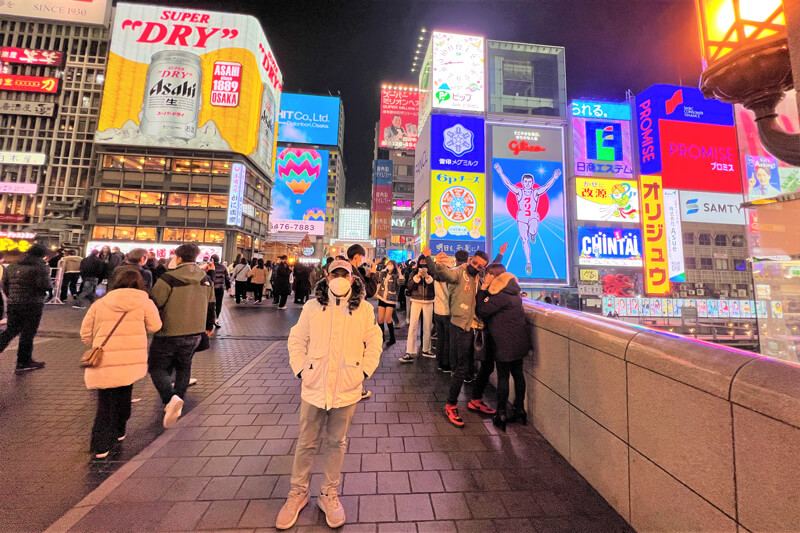 Golden Week is a week-long holiday period in Japan, which is observed annually from April 29th to May 5th. This week is one of the busiest times of the year in Japan, with many people taking time off work or school to travel, visit family, or simply relax.
Golden Week is a time when many Japanese people take advantage of the holidays to travel domestically or internationally. Popular destinations within Japan include Tokyo, Kyoto, and Osaka, while international destinations such as Hawaii, Thailand, and Guam are also popular choices.
The period of Golden Week is also a time when many businesses and shops in Japan offer special sales and promotions. This has become a significant event for retailers and consumers alike, as many people take the opportunity to shop for souvenirs, gifts, and other items during the holiday.
Many cultural events and festivals also take place during Golden Week. For example, the Kanda Matsuri Festival, one of Tokyo's three major festivals, takes place in early May, and features a parade of elaborately decorated portable shrines through the streets of Tokyo.
Other events include the Takayama Festival in central Japan, the Aoi Matsuri Festival in Kyoto, and the Hakata Dontaku Festival in Fukuoka. If you want a unique opportunity to experience the country's culture and traditions, you should visit Tokyo during the Golden Week.
31. Learn Taiko Drumming at Studio Hougaku Academy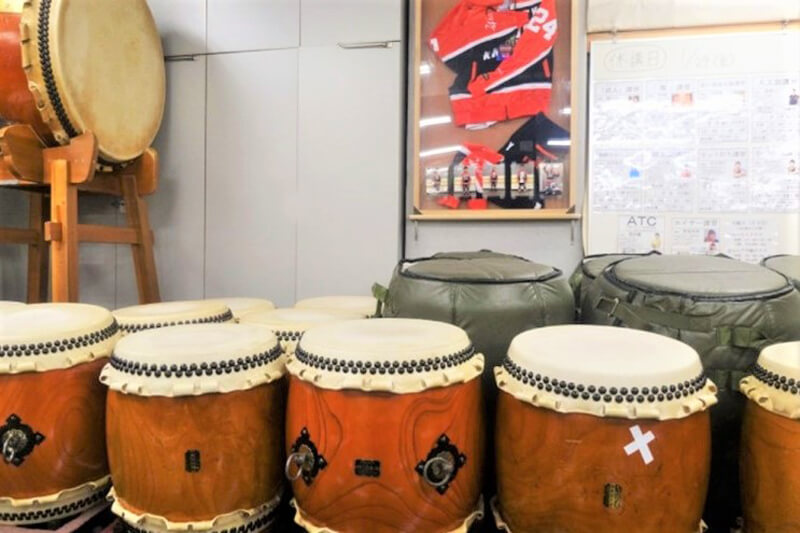 Learning Taiko drumming at Studio Hougaku Academy can be a unique and fulfilling experience for tourists visiting Japan. Taiko is a traditional form of Japanese drumming that involves playing large drums with a variety of sticks and techniques. It is a physically demanding art form that requires both strength and precision.
The Studio Hougaku Academy is a well-regarded school for Taiko drumming located in Tokyo. They offer classes for both beginners and advanced students, and their instructors are experienced and highly skilled. As a tourist, you can sign up for a class and learn the basics of Taiko drumming.
The class usually starts with a brief introduction to the history of Taiko and its cultural significance in Japan. The instructor will then guide you through warm-up exercises to prepare your body for the physical demands of playing the drums. You will learn the proper stance, grip, and posture for holding the sticks and striking the drums.
After the warm-up, the instructor will teach you a few basic rhythms and techniques. You will practice playing these rhythms on your own and with the other students in the class. The instructor will give you feedback and tips to help you improve your technique.
The class will typically last for about an hour or two, depending on the level of the class and the number of students. At the end of the class, you will have the opportunity to perform a short piece with the other students.
This can be a thrilling and memorable experience, as you get to showcase what you have learned and feel the energy of the drums. Even if you have never played drums before, you can still enjoy the experience and learn something new.
32. Visit the Cat Shrine in Setagaya
If you're a cat lover visiting Tokyo, a trip to the Cat Shrine in Setagaya is a must-see attraction. Known as Gotokuji Temple, this shrine is dedicated to cats and is considered the birthplace of the "maneki-neko" or the "beckoning cat" figurine, which is a symbol of good luck in Japan.
Gotokuji Temple is located in the Setagaya ward of Tokyo and is easily accessible by train. Upon arrival, you will be greeted by a large red torii gate and a stone pathway that leads up to the main shrine. As you walk along the path, you will see hundreds of cat figurines, both big and small, scattered throughout the grounds.
These figurines have been left by visitors as offerings to the cats and are believed to bring good luck and fortune. Once you reach the main shrine, you will see a large statue of a cat with its paw raised in the air, which is believed to be the original maneki-neko.
The statue is surrounded by hundreds of smaller cat figurines and is said to have the power to bring good luck and fortune to those who visit. You can explore the shrine grounds, which include a small garden and a tea house. The tea house is a great place to relax and enjoy a traditional Japanese tea and sweets while admiring the beautiful scenery.
If you're feeling particularly lucky, you can purchase a maneki-neko figurine from one of the vendors near the shrine. These figurines come in a variety of sizes and colors and are believed to bring good luck and fortune to their owners.
Location: 2 Chome-24-7 Gotokuji, Setagaya City, Tokyo 154-0021, Japan
Opening Hours: Everyday | 6:00 am – 5:00 pm
Entrance fee: Free
33. Enjoy a goKart tour in the streets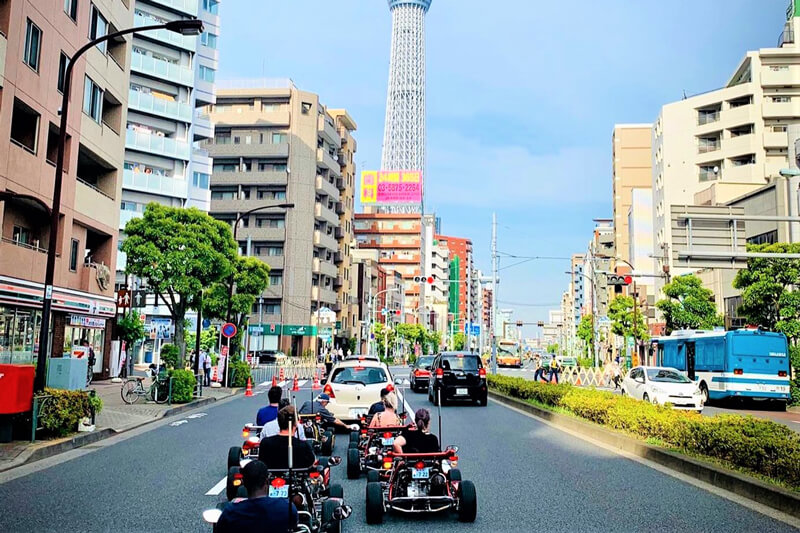 If you're looking for a unique and exciting way to explore the streets of Tokyo, a go-kart tour may be just the thing for you. Go-kart tours have become increasingly popular in recent years, allowing visitors to drive a go-kart through the streets of Tokyo while wearing costumes, taking in the sights, and experiencing the city in a whole new way.
One of the most popular go-kart tour companies in Tokyo is MariCAR, which offers a variety of tour options ranging from one-hour to three-hour tours. Before the tour, you will be outfitted with a go-kart and a costume of your choice, ranging from superhero costumes to traditional Japanese costumes.
Once you are suited up, the tour will start with a brief safety orientation, where you will learn the rules of the road and how to operate the go-kart. Then, you will hit the streets, following your guide through some of Tokyo's most famous neighborhoods and landmarks, such as Shibuya, Akihabara, and Harajuku.
One of the most exciting aspects of the go-kart tour is the feeling of freedom and adventure as you zip through the streets of Tokyo. The go-karts are surprisingly fast, and the wind rushing through your hair as you cruise past Tokyo Tower and other famous landmarks is an experience you won't forget.
In addition to the thrills of the ride itself, the go-kart tour also provides a unique perspective on Tokyo. You'll get to see the city from a different point of view, experiencing the hustle and bustle of Tokyo's streets up close and personal.
34. Asakusa Samba Festival
Asakusa Samba Festival is an annual event held in the Asakusa district of Tokyo, usually on the last Saturday of August. The festival is a celebration of Latin American culture and is the largest samba festival in Asia, attracting over 500,000 visitors every year.
During the festival, the streets of Asakusa are transformed into a colorful and lively party, with dozens of samba groups from all over Japan and Latin America performing in elaborate costumes and dancing to the beat of samba music. The festival features a variety of performances, including samba dance competitions, parades, and live music concerts.
One of the highlights of the festival is the samba parade, where the different samba groups compete for the grand prize by performing their choreographed routines along the parade route. The parade is led by the Queen of the festival, who is selected by a panel of judges based on her beauty, grace, and dance skills.
Another popular feature of the festival is the food and drink stalls that line the streets, offering a wide variety of Latin American and Japanese dishes and drinks. Visitors can sample traditional foods such as tacos, empanadas, and churros while enjoying the vibrant atmosphere of the festival.
The festival also includes a number of workshops and events, where visitors can learn to dance samba, play instruments, and participate in other cultural activities. There are also special activities for children, such as face painting and balloon art.
Best places to go for a Day Trips from Tokyo
After you have visited and seen all these amazing places, it would be a true shame if you return without going to these fantastic places which are just one or two hours away from Tokyo. Here is a small list of the best places to visit near Tokyo for a 1-day trip.
35. Hakone
Known for its numerous Hot springs, Hakone is a beautiful place to see in Japan that you can visit as a 1-day trip from Tokyo. You should definitely visit Hakone if you want to experience Japan's natural beauty as well as see the evidence of its rich history.
One of the popular attractions of Hakone is Lake Ashi, also popularly known as Lake Hakone. Lake Hakone is a beautiful crater lake that provides the perfect view of Mount Fuji. Other than that, there are various historical sites, such as the Hakone Open-Air Museum, Hakone Shrine and Ryokan, where you can visit.
If you find yourself with an extra day at hand while in Tokyo, just grab your JR rail pass and visit this amazing location!
Entrance fee: Free
Best time to visit Hakone: the best time to visit Hakone is in the spring season (March to May), when the entire location becomes even more picturesque with cherry blossoms. The temperature is also mild and slightly cool, which is perfect for strolling around here.
How to get to Hakone: To get here from Tokyo, you can get on a train from Eifukucho Station. The train will take you to Odawara Station in around 3 hrs. From the station, you can quickly grab a taxi to the location of your choice in Hakone.
Location: Kanagawa Prefecture, Honshū
36. Tokyo Disneyland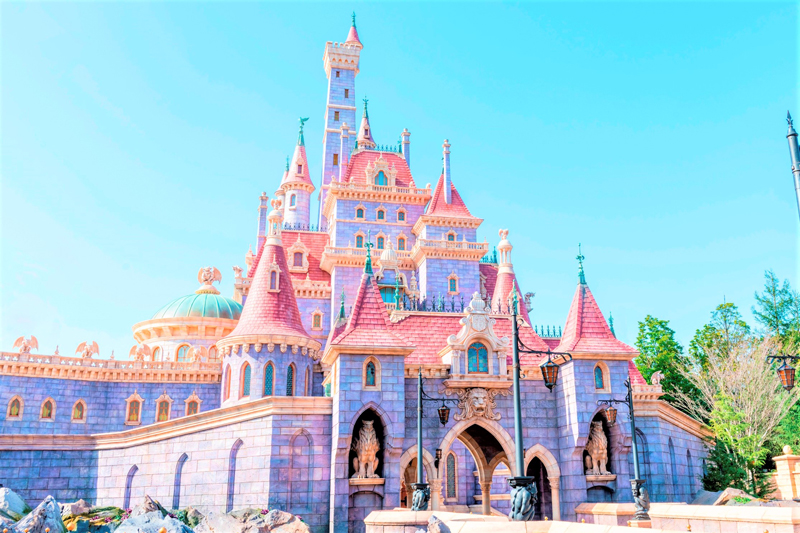 There is something exceptional about Tokyo Disneyland that makes it much better than Disney franchises' other amusement parks. You must consider this place to see in Japan because Tokyo Disneyland has many rides and attractions that are found only in this park.
Come and meet all your favourite Disney Characters and have a wonderful time. Don't cross Tokyo Disneyland out of your list of places to visit if you are not a big Disney fan. This amusement park can provide unforgettable memories despite that!
Fun Fact, This Disneyland is, in fact, their first amusement park that is built outside the US.
Price range: The ticket price for adults for one day is 7900-9400 yen; for middle-aged people, 7800-6600 yen and for children, it is 4700-5600 yen.
Best time to visit Tokyo Disneyland: The best time to visit Tokyo Disneyland has to be during the festivals like Christmas and Halloween when the entire amusement park is decorated in festive themes.
How to get to Tokyo Disneyland: You can reach Tokyo Disneyland from Tokyo station, located in Chiyoda City, Tokyo, in only 15 minutes. The train will take you to Maihama station, from where there are many shuttle services to take you to Tokyo Disneyland.
Timings: 9 am to 9 pm
Address: 1-1 Maihama, Urayasu, Chiba, Japan
37. Tokyo DisneySea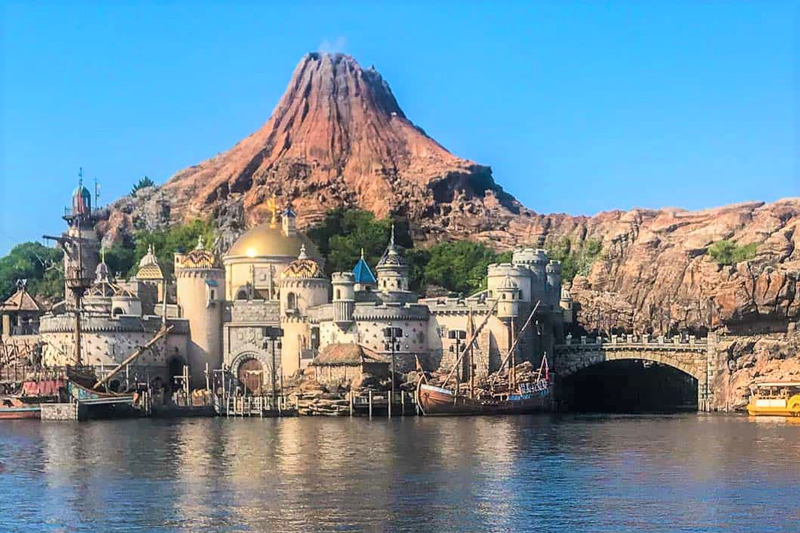 If you are a fan of mermaids, and pirate movies, find seaports fascinating and love nautical stuff in general, Tokyo DisneySea is a must-visit and a place to see in Tokyo with family. Tokyo DisneySea is the sister theme park of Tokyo Disneyland and one of its own kind.
It is located in Tokyo Disney Resort and has more nautical themes, overlooking Tokyo Bay. You are going to have a great time here visiting Its seven theme zones called the Port of calls. Some of these ports are recreations of the world's most famous harbours, while others are created based on fictional works of Mysterious Island, Arabian Coast and Mermaid Lagoon.
There are many rides and other attractions that make this place a must-visit. So, don't forget to visit Tokyo DisneySea to experience this unique place near Tokyo!
Price range: The ticket price for adults for one day is 7900-9400 yen; for middle-aged people, 7800-6600 yen and for children, it is 4700-5600 yen.
How to get to Tokyo DisneySea: as Tokyo DisneySea is located at the Tokyo Disney Resort, all you have to do is reach here via train from Tokyo station. This train will take you to Maihama station in 15 minutes, from where you can get on a shuttle to Tokyo Disneyland Resort.
Timings: 9 am to 9 pm
Address: 1-13 Maihama, Urayasu, Chiba, Japan
38. Kamakura
If you want to spend quality time in a place which would give you some relaxation from the chaos of a big city like Tokyo, then add Kamakura to your itinerary right now. Kamakura is the best place to see in Japan. It's a coastal town in the Kanto region of Japan and is only about a one-hour train journey from Tokyo. It is also popularly known as the Kyoto of Eastern Japan, a top-rated tourist destination.
You are going to love visiting this place because the atmosphere of this entire city is serene, welcoming and relaxing. There are lots of shrines, temples and historical monuments like the Great Buddha of Kamakura- Kotoku-in, Hase-Dera temple, Inamuragasaki, etc. in Kamakura.
If you visit Kamakura in peak Summer, you can also go to its gorgeous beaches!
Best time to visit Kamakura: The best time to visit Kamakura has to be in June, July, September and October. August is one of the hottest months for Kamakura, and it's too cold here in January and February.
How to get to Kamakura: To reach Kamakura from Tokyo, you can get on a train from Shinagawa Station and reach Kanakura Station in an hour.
39. Hitachi Seaside Park
If you enjoy taking long walks in beautiful parks and gardens, then Hitachi Seaside Park is a place that you just cannot skip while visiting Tokyo. Hitachi Seaside Park is one of the best places to see in japan and another great location to visit as a day trip from Tokyo. Located near Mito in Ibaraki Prefecture, this beautiful park is known for its vast expanse of green land where thousands of seasonal flowers bloom.
The most popular flower of this park is the Blue Nemophila which adds beauty to this park during spring. Other flowers like narcissus and lake tulips are grown here. There is also an amusement park here, along with many walking and cycling trails. As the name suggests, this park is situated on the seaside, and you can easily see the Pacific Ocean from the hill.
Make sure that you bring your camera and take some really awesome pictures at Hitachi Seaside Park to post on your Instagram!
Timings: 9:30 am to 5 pm.
How to reach Hitachi Seaside Park: To reach Hitachi Seaside Park from Tokyo, you have to get on a train from Ueno Station to Katsuta Station. Exiting Katsuta Station, you have to grab a taxi to the location of Hitachi Seaside Park.
Best time to visit Hitachi Seaside Park: To see the flowers at their peak, the best time to visit Hitachi Seaside Park is from Late April to mid-May. But you can visit this park at any time of the year. Another time that I would like to visit here is in the fall (October) when green kokia bushes slowly change their colour and turn red.
Address: Mawatari, Hitachinaka, Ibaraki, Japan
40. Capsule Hotel
Cheaper as compared to standard hotels, staying in a capsule hotel is a unique thing to do in Tokyo. They can be found near every major transit hub like Haneda Airport and Tokyo Station and in neighborhoods of major tourist attractions like Shibuya and Akihabara.
The capsule hotels basically consist of capsules instead of a four-wall room. One person occupies one capsule that is essentially a bed size pod with a curtain as a door. Depending on which hostel you choose, you can go either to the budget-friendly capsule hotels, or if you want a more luxurious experience, you can stay at a luxurious Capsule hotel too.
Here is a list of the best Capsule Hotels according to your needs:
Best Capsule Hotel for Couples in Tokyo: Tokyo Kiba hotel
Best luxurious Capsule Hotel in Tokyo: First Cabin Hotel
Best Capsule Hotel for back-packers in Tokyo: Nine Hours Otemachi-Imperial Palace
Something You should know: If you are travelling to Tokyo with your family, Capsule Hotel might not be a viable option for you. This is because Capsule hotels have separate bed areas, washrooms and lockers for men and women. Unless you and your family are comfortable staying divided, you might want to look for other good family-friendly hotels in Tokyo.
Price Ranges: from 2000 yen to 5000 yen per night.
41. Imperial Palace Tokyo
The Imperial Palace Tokyo is the main residence of the Emperor of Japan, located in the Chiyoda ward of Tokyo. The palace is situated on a site that has been used as a residence for the Emperor since the 15th century, but the current buildings were constructed in the 19th century after a fire destroyed the earlier structures.
The Imperial Palace is surrounded by a moat and large stone walls, and its grounds cover an area of over 1.15 square kilometers. The palace itself is not open to the public, except on January 2nd and December 23rd, when the Emperor makes public appearances on the balcony to greet well-wishers. However, visitors can tour the East Gardens of the palace, which feature a variety of flora and fauna as well as ruins of the old Edo Castle that once stood on the site.
The centerpiece of the palace grounds is the Fushimi-yagura, a tower that was once part of the Edo Castle defenses. Other notable features of the palace grounds include the Nijubashi Bridge, which serves as the main entrance to the palace, and the Chrysanthemum Garden, which is home to many species of chrysanthemums, the imperial family's official flower.
The Imperial Palace Tokyo is not only a residence but also a symbol of Japan's history and culture. It is often used as a venue for important national events, such as the Emperor's coronation ceremony and the New Year's Greeting. Additionally, the palace is featured on the 10,000 yen banknote, one of the highest denominations in Japan.Its grand architecture, beautiful gardens, and rich history make it a must-visit destination.
Location: 1-1 Chiyoda, Chiyoda City, Tokyo 100-8111, Japan
Opening Hours: Tuesday – Saturday | 9:00 am – 11:15 am, 1:30 pm – 2:45 pm
Closed on Sunday and Monday
Where to Stay in Tokyo
There are many great neighborhoods to stay in Tokyo, depending on your interests and budget. Some popular areas for tourists include:
In the heart of Tokyo, Shinjuku is a bustling neighborhood that is known for its vibrant nightlife, shopping, and entertainment options. It's also one of the busiest transportation hubs in Tokyo, with multiple train and subway lines running through the area.
The towering skyscrapers in Shinjuku provide a stunning backdrop to the neon-lit streets. Not only that, but Shinjuku is also home to one of the most popular landmarks in the area, the Tokyo Metropolitan Government Building, which offers panoramic views of the city from its observation deck. So, if you are a fan of highrise buildings and skyscrapers, why not stay in Shinjuku?
Known for its famous crossing and trendy fashion boutiques, Shibuya is a popular spot for young travelers. It is particularly popular among young people, and it's home to some of the city's trendiest shops, restaurants, and bars.
As I've already mentioned in the first sentence, one of the most iconic landmarks in Shibuya is the Shibuya Crossing, a massive pedestrian crossing where thousands of people cross the street at the same time. The shopping scene of the neighborhood includes many high-end fashion boutiques, department stores, and streetwear shops. So, if you love vibrant fashion and entertainment scenes, Shibuya is the right place for you to stay in during your Tokyo itinerary.
Known for its beautiful temples, traditional street markets, and old-fashioned charm, Asakusa is a great place for history buffs. Home to the iconic Sensoji Temple, this historic neighborhood is a great place to experience traditional Japanese culture.
Apart from the Sensoji Temple, another popular attraction near Asakusa is the Tokyo Skytree, which is the tallest tower in Japan and offers breathtaking views of the city from its observation decks. The tower is located a short distance from Asakusa and is a popular spot for tourists who want to see the city from above.
Traditional markets that offer a wide range of goods, including traditional Japanese souvenirs, street food, and clothing are available in Asakusa.
Known for its upscale boutiques, high-end department stores, and gourmet restaurants, you might've already guessed that Ginza is a luxurious shopping and entertainment district. The district is home to many luxury fashion brands, including Chanel, Dior, and Louis Vuitton.
Visitors will also find a number of department stores, including Mitsukoshi, Matsuya, and Wako, which offer a wide range of high-end goods, from designer clothing to gourmet food. It's the perfect destination for those who want to enjoy upscale shopping, explore gourmet dining options, and check out some cultural attractions, all in one place.
Roppongi is a vibrant neighborhood known for its lively nightlife, high-end restaurants, and cultural attractions. The area has a reputation as a hub for expats and is a popular destination for visitors who want to experience Tokyo's cosmopolitan side.
One of the main attractions in Roppongi is the Mori Art Museum, which is located on the top floors of the Roppongi Hills complex. The museum features a wide range of contemporary art exhibitions, as well as stunning views of the city from its observation deck.
For those who want to experience Tokyo's party scene, many bars, clubs, and live music venues are available in Roppongi. Overall, Roppongi is a unique blend of cultural attractions, nightlife, and high-end shopping and dining options.
The Tokyo Station Area, also known as Marunouchi area, is a ibrant commercial and transportation hub located in central Tokyo. For exploring the main attractions of central Tokyo, this is the best place to stay at. The main attraction in the Tokyo Station Area is, of course, the Tokyo Station building itself, which is a stunning example of Western-style architecture.
The station serves as a major transportation hub, with many train and subway lines connecting the area to other parts of Tokyo and beyond. Surrounding the station, visitors will find a wide range of shopping and dining options, from high-end designer boutiques to popular chain stores and restaurants.
The recently renovated Tokyo Character Street, located in the underground shopping area of the station, is a must-visit for fans of anime and manga, featuring a wide range of themed stores and merchandise. Whether you're a first-time visitor or a seasoned Tokyo traveler, the Tokyo Station Area, due to its unique blend of historic landmarks, modern architecture, high-end shopping and dining, and convenient transportation connections, might be exactly what you are looking for.
Ueno and Akihabara are two unique neighborhoods in Tokyo that offer visitors a glimpse into different aspects of Japanese culture. While Ueno is known for its park, museums, and markets, Akihabara on the other hand, is known for its electronics, anime, and gaming culture.
Ueno boasts the presence of Ueno Park. It is a large public park that is famous for its cherry blossom trees, which bloom in the spring. Within the park, visitors will find several museums, including the Tokyo National Museum, which houses a vast collection of Japanese art and artifacts.
The Ameyoko Market, located just outside the park, is a bustling outdoor market where visitors can find a variety of goods, including food, clothing, and souvenirs. Akihabara is home to numerous electronics stores, many of which specialize in video games, manga, and anime.
It is also home to many arcades and gaming centers where visitors can try out the latest games and virtual reality experiences. Akihabara is a must-visit for fans of anime and manga, as it is home to several specialty stores that sell a wide range of merchandise. So, these two nearby neighborhoods are perfect for both history buffs and anime fans.
Ultimately, it depends on what you want to see and do in Tokyo. Consider your itinerary and preferences and choose a neighborhood that's convenient for you.
Travel Tips for Tokyo
To make your vacation in Tokyo even more efficient and wonderful, here are some of the best tips for you:
Prepare a Japan Rail Pass to travel around Japan at the cheapest rates.
Have a Portable wifi device and a Japan travel sim prepared beforehand to save time.
Japan has a Travel visa exemption arrangement with over 60 countries. Make sure, with a Japanese diplomatic mission, whether you will need to obtain a visa or not.
While you are visiting the popular tourist locations, why don't you try to take a walk around the back streets of Tokyo and experience Japan from a different perspective? It is another unique thing to do in Tokyo with your family to make unforgettable memories.
While you are in Tokyo, don't forget to try out the delicious snacks, drinks and other food items that are sold in the department stores here.
To encourage shopping, Travel visa holders get an exemption from the 8% consumption tax on all goods. Make sure to check with the shop if you can make a tax-free purchase. For this, all you need to do is bring your passport with you!
Another thing that you should keep in mind while in Tokyo or any other place in Japan is that there is no tipping culture here. Tipping can be seen as a sign of disrespect too. Also, make sure that while paying the bill, you give the money with both hands and inside an envelope.
How to Stay Safe in Tokyo
Tokyo is generally a very safe city, but as with any city, it's important to take some basic precautions to stay safe. Here are some tips:
Be aware of your surroundings: Pay attention to your surroundings and avoid walking alone in unfamiliar or poorly lit areas.
Use common sense: Use common sense when it comes to personal safety, such as not leaving valuables unattended and not sharing personal information with strangers.
Stay alert in crowded areas: Be cautious in crowded areas, especially during rush hour or at large events, as pickpocketing can occur.
Follow traffic rules: Pay attention to traffic lights and crosswalk signals when walking, as traffic in Tokyo can be heavy.
Be mindful of natural disasters: Tokyo is prone to earthquakes, typhoons, and other natural disasters, so it's important to be prepared and follow the instructions of local authorities in the event of an emergency.
Use caution when drinking: If you choose to drink alcohol, be cautious and avoid drinking to excess, as alcohol-related incidents can occur.
Follow local customs and laws: Be mindful of local customs and laws, such as removing shoes when entering homes and temples, and not smoking in non-smoking areas.
By following these basic safety tips and exercising common sense, you can enjoy Tokyo and stay safe at the same time.
Tokyo Packing Guide
Packing for a trip to Tokyo can be overwhelming, but with a little planning and preparation, you can pack efficiently and make the most of your time in this vibrant city. Here's a detailed Tokyo packing guide to help you get started:
Clothing: Tokyo experiences four distinct seasons, so pack accordingly. In general, lightweight clothing is best for the summer months, while warmer clothing is necessary for the winter. Spring and fall can be unpredictable, so it's best to bring layers. It's also a good idea to pack comfortable walking shoes, as Tokyo is a city that is best explored on foot.
Travel documents: Make sure to pack your passport, visa (if applicable), travel insurance documents, and any other important travel documents in a secure place. It's also a good idea to make photocopies of your passport and other important documents, in case of loss or theft.
Electronics: Tokyo is a tech-savvy city, so you may want to bring your phone, camera, laptop, or other electronic devices. It's a good idea to bring a universal power adapter, as the power outlets in Japan are different from those in many other countries.
Money: It's important to bring enough cash and credit cards to cover your expenses while in Tokyo. Many places in Tokyo, including smaller restaurants and shops, may not accept credit cards, so it's a good idea to carry cash with you. You can withdraw cash from ATMs in Tokyo, but make sure to check with your bank beforehand to ensure that your card will work in Japan.
Toiletries and medication: Pack your essential toiletries, including toothpaste, toothbrush, shampoo, conditioner, and body wash. If you take any prescription medication, make sure to bring enough to last your entire trip, as it may be difficult to get refills in Tokyo.
Weather-specific items: Depending on the season, you may need to pack weather-specific items, such as sunscreen and a hat for the summer, or a warm jacket and gloves for the winter.
Luggage: Make sure to pack your items in a sturdy, lightweight suitcase or backpack. Consider packing a smaller, collapsible bag for day trips and excursions.
Miscellaneous items: Finally, don't forget to pack any miscellaneous items that you may need, such as a reusable water bottle, snacks, and a travel guidebook.
By following this Tokyo packing guide, you'll be well-prepared for your trip to this exciting and vibrant city. Remember to pack light and leave room in your luggage for any souvenirs you may want to bring home.
Conclusion
Among the best places to visit in Japan is its capital city, Tokyo. Tokyo is the perfect blend of old traditions and modern technology. Full of skyscrapers, museums and shrines, you must visit Tokyo to experience a unique culture, traditions, delicious cuisine and efficient lifestyle.
Also, visiting Tokyo will make you realise how much we have come ahead in terms of technology. Also, Tokyo is the best place to start with your solo travel journey, and it is safe for female travellers too!
Don't you also want to visit a place that has efficiently preserved its traditions, language and culture while working on futuristic technology?
Do read our other blogs on travelling through Japan to make the most out of your trip! Please leave a comment and share your travel story with us.
FAQs
1. What do people go to Tokyo for?
The main attraction behind Tokyo among tourists is its ancient history, Japanese culture and futuristic technology, and unique locations like the main cafes and Otaku district.
2. Are seven days enough in Tokyo?
You can visit most tourist attractions in Tokyo in 7 days. But if you can, try to stay longer and explore this city for its hidden gems.
3. Do I need a visa to visit Tokyo, Japan?
Yes, you will need to obtain a visa to visit Tokyo, Japan, if your country is not on the list of countries that have travel visa exemption arrangements with Japan.
4. Is Tokyo cheap for tourists?
Although Tokyo cannot be called a cheap place to visit, it is still relatively cheaper than some other major cities in the world, like London, Paris, New York, etc. The main reason behind this is that Japan places a high value on the quality of products and hence higher prices. If you don't splurge at high-end places, you can still spend a decent amount on rather memorable things in Tokyo.
5. Is Japan friendly to tourists?
One of the best things about visiting Tokyo and other locations in Japan is that people here are very welcoming and friendly towards tourists. They even appreciate it when you try to blend in with their culture.
6. What is the best time to visit Tokyo?
The best time to visit Tokyo is during the spring and fall seasons. This means from March to May to enjoy the spring season in Tokyo when it is also the cherry blossom season here. For fall, come during September, October and November and enjoy leaves changing colours and amazing weather.