Despite being such a technologically advanced country, Japan holds its culture and traditions deep in its soul. No matter in whichever corner of the world you travel to, you will never come across a country that is so well-developed and still strongly connected to its roots.
The culture, tradition, and values are some of the interesting reasons to visit the country at least once during our lifetime. But its natural beauty and the diverse range of places to visit in Japan top the list of reasons to visit it.
When it comes to planning a trip to a country which is renowned for cherry blossoms, Mount Fuji, Shinto shrines, and exciting museums, you are often left confused about which place to visit and which to skin. Today, I'm sharing my list of top 13 places to visit in Japan so that you can plan your Japan itinerary with all the best places in Japan. 
The 13 Best Places To Visit in Japan
1. Tokyo
Tokyo, the capital city of Japan, has almost every kind of tourist attraction from ancient temples to modern skyscrapers that will leave you fascinated by the end of your visit to Japan. And that's why it's one of my favourite places to visit in Japan. The city is fast-paced, yet connected to its traditional roots and culture. 
You will not only get to see the oldest Japanese temple but also revive your childhood memories at Disneyland in Tokyo. Whether you want to dive into the Japanese history and culture, or just be mesmerized by the beautiful old and modern Japanese architecture, it is a city you shouldn't miss visiting. 
Main Attractions
Sensō-ji (The oldest temple in Tokyo that introduces the beautiful Japanese architecture and culture)
Tokyo Dome City (A popular amusement park and an entertainment complex, great for both kids and adults)
Tokyo Skytree (The tallest broadcasting and observation tower in Japan)
Shinjuku Gyo-en National Garden (A pleasant and refreshing national park with traditional, formal and landscape Japanese gardens)
Tokyo DisneySea (An unique adult-oriented Disney-themed Park solely designed around water)
Harajuku (A shopping area in Tokyo famous for its quirkiness and Japanese pop culture)
Tokyo Disneyland (A Disney-themed Park popular with both adults and children)
Sunshine Aquarium (A giant water tank designed as an "oasis in the sky" so that you can spot penguins overhead with Tokyo's cityscape as the background)
Tokyo Photographic Art Museum (A rare type of museum based on the art of photography)
Mount Takao (A beautiful hiking destination to enjoy lush nature, wildlife and natural vegetation)
Best Dishes to Try in Tokyo
Sushi: You all have heard of Sushi and maybe you have tried it too. But eating Sushi in Japan, particularly in Tokyo is entirely a different feeling. Tokyo is considered to be the world capital of Sushi. It is home to many world-renowned sushi restaurants, serving some of the freshest and most delicious sushi in the world. Sushi is made of vinegared rice, typically topped with raw fish, vegetables, and sometimes, other ingredients such as eggs or tofu. Sushi is often served with soy sauce and pickled ginger, and is typically eaten with chopsticks.
Ramen: Ramen is a popular dish in Tokyo, with many shops specializing in different types of ramen such as soy sauce, miso, and salt-flavored ramen. You might already know that Ramen consists of Chinese-style wheat noodles served in a meat or fish-based broth, often flavored with soy sauce or miso, and topped with different types of ingredients.
Tempura: You might have tasted Tempura in a Japanese restaurant in your country. Tempura is a dish where seafood or vegetables are coated in a light batter and deep-fried. It's a popular dish in Tokyo and can be found in many restaurants.
Yakitori: Yakitori is skewered and grilled chicken, it's a popular street food in Tokyo and you can find it in many izakaya(Japanese Pub).The skewered and grilled chicken is typically seasoned with a variety of sauces and spices.
Udon: Udon is a type of thick wheat noodle that's often served in a savory broth. It is chewy, smooth and slippery with various varieties available. The best way to enjoy the dish is to garnish the broth with sliced green onions, tempura, or even raw egg.
How long to Spend in Tokyo
The amount of time one should spend in Tokyo depends on individual preferences and interests. A general recommendation would be to spend at least 4-5 days in Tokyo to experience the city's main attractions and get a sense of its culture and daily life. During this time, Visit Tokyo Disneyland or DisneySea, Shibuya Crossing, Senso-ji Temple and the other main attractions of the city that I've mentioned in this article. Also, don't forget to try traditional Japanese cuisine and shop and dine in Ginza.
2. Fukuoka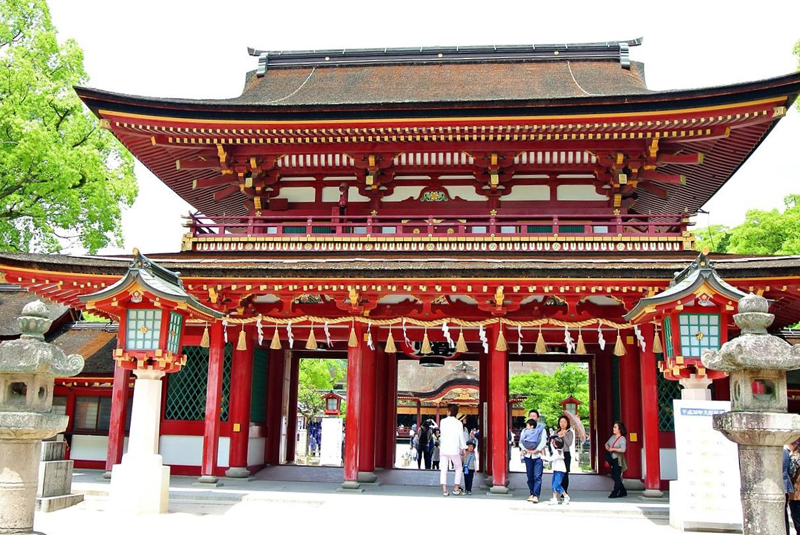 Castles, towers, parks, shrines- there's so much to see in Fukuoka that you might end up being tired yet you'd still be left with so much to see. Although it is often underrated as a tourist destination, I believe that it is one of the best places to visit in Japan. 
Fukuoka with its parks can be home to people searching for a peaceful escape from city life. It can also be an interesting destination for those trying to learn more about Japan's history or arts. And lastly, if you are an admirer of cityscape views and sunsets, the hilly terrain or seaside tower will offer you exactly what you might be searching for. 
Main Attractions
Fukuoka Castle (An abandoned Japanese castle of great historical importance that is now a park with a serene, calm and relaxing atmosphere)
Fukuoka Tower (The tallest seaside tower in Japan offering beautiful views of the sunset)
Ohori Park (A scenic park with a peaceful atmosphere, and options for walking, jogging or boating)
Nishi Park (A park located on hilly terrain famous for offering panoramic views of Fukuoka city and Hakata Bay, and cherry blossom viewing)
Marine World (A beautiful, chalky, and shell-shaped public aquarium housing twenty thousand marine creatures from 450 species)
Dazaifu Tenman-gū (The largest Shinto shrine in Fukuoka famous to scholars and students)
Kyushu National Museum (A museum dedicated to the history of Japan)
Fukuoka Asian Art Museum (The only museum in the world that showcases modern and contemporary Asian art)
Kawabata Shopping Arcade (A traditional shopping arcade selling all kinds of local and traditional products)
Sasaguri Forest of Kyushu University (A pleasant forest around a large pond, great for hiking)
Best Dishes to Try in Fukuoka
Chimaki: Chimaki is a type of Japanese sweet dumpling made of glutinous rice flour and usually filled with sweet azuki bean paste. It is often wrapped in bamboo leaves, giving it a distinctive and flavorful aroma. Chimaki is a beloved treat among Japanese people and is enjoyed as a sweet snack or dessert.
Mentaiko: Mentaiko is a type of spicy cod roe that is popular in Japanese cuisine. It is particularly a symbolic food of Hakata City, Fukuoka prefecture. It is made by marinating pollock roe with a mixture of seasonings that typically include chili pepper, sake, and soy sauce. Mentaiko is often served as a condiment for rice dishes, such as onigiri or mixed into pasta.
Mizutaki: Originating from the Kansai and Kyushu area, Mizutaki is a hot pot dish that consists of a flavorful chicken broth and an assortment of ingredients, such as chicken meat, vegetables, and tofu, which are cooked in the broth at the table and then enjoyed as a communal meal. It is typically prepared in a large pot and served with dipping sauces, such as ponzu or sesame sauce.
Motsunabe: Motsunabe is a hot pot dish that originated in the city of Fukuoka. It is a type of nabe, a term used for hot pot dishes in Japan. Motsunabe consists of beef or pork offal, such as intestines, tripe, and other organ meats, cooked in a flavorful broth made with soy sauce, miso, sake, and garlic.
Ikinari Dango: Ikinari Dango, a popular sweet dish is some parts of Fukuoka prefecture and Kumamoto, is made from sweet flour dough, a slice of sweet potato and red bean paste. he name "Ikinari" means "suddenly" or "on the spot" in Japanese, referring to the fact that the dumplings can be made quickly and served to unexpected guests.
How long to Spend in Fukuoka
Fukuoka is a vibrant and exciting city that offers a unique blend of traditional and modern culture. You should spend at least 2-3 days in the city so that you can explore the main attractions such as the Dazaifu Tenmangu shrine and Ohori Park, as well as experience the city's delicious food and lively nightlife.
If you have more time, spending a week or more in Fukuoka would allow you to visit nearby areas such as the beautiful beaches of Itoshima, the historic city of Dazaifu, and the beautiful islands of the Genkai Sea.
3. Kyoto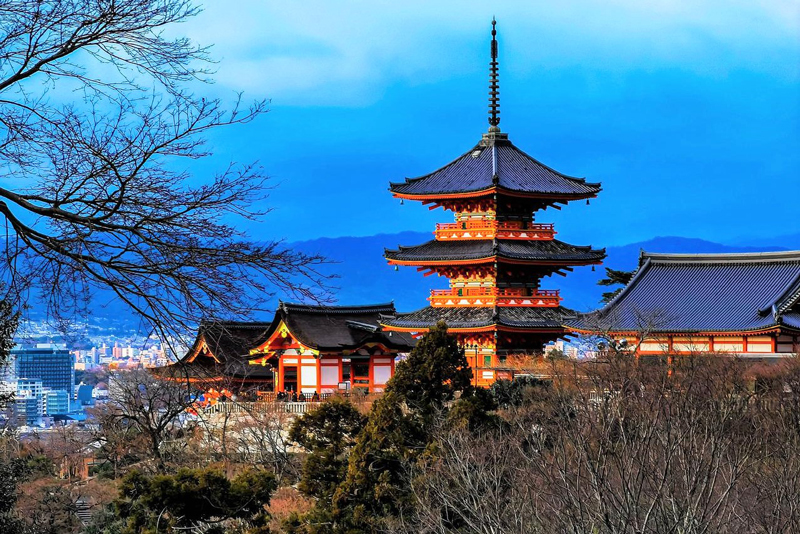 Enjoying a peaceful walk in a bamboo forest, hiking in a stunning mountain, or trying out delicious Japanese cuisine in a lively marketplace- whatever you prefer to do among these can be done in Kyoto.
Blinded by Tokyo's attractiveness, many tourists miss this beautiful city and its attractions. However, smart tourists know that the value of Kyoto is no less than any of the most beautiful places to visit in Japan.
Main Attractions
Arashiyama Bamboo Grove (A world-famous bamboo forest with a 400-meter-long street surrounded by bamboo)
Nijō Castle (A 400-year-old castle that has witnessed most parts of Japanese history)
Kyoto Tower (The tallest observation tower in Kyoto offering great views)
Mount Hiei (A stunning mountain where tradition meets history and natural beauty)
Kyoto Aquarium (The largest aquarium in Kyoto showcasing Japanese giant salamander, penguins, sea turtles, and dolphin shows)
Nishiki Market (A lively marketplace selling seasonal foods, Japanese cuisine and Kyoto specialities)
Kinkaku-ji (A gold-coloured Zen Buddhist temple with beautiful views and surroundings)
Kyoto International Manga Museum (Japan's first museum dedicated to manga displaying 19th-century Japanese magazines, contemporary books from home and abroad, and around 300,000 manga and manga-related materials)
Maruyama Park (An extremely crowded park famous for cherry blossom viewing)
Museum of Kyoto (A museum displaying the history and culture of Kyoto in an easily understandable way)
Best Dishes to Try in Kyoto
Kaiseki: Kaiseki is a traditional multi-course meal that's considered to be the pinnacle of Japanese culinary art. It's a highly refined and elegant dining experience, typically served at high-end ryokan (traditional Japanese inns) or restaurants. A typical kaiseki meal begins with a light soup or broth, followed by an assortment of small dishes such as sashimi, grilled fish, and simmered vegetables.
Tofu: Tofu, also known as bean curd, is a staple in Kyoto's culinary scene. In Kyoto, Tofu is often served in a variety of ways such as agedashi-dofu(deep-fried tofu) or yudofu (boiled tofu).
Takoyaki: Takoyaki is a type of ball-shaped snack made of wheat flour-based batter and filled with diced octopus, tempura scraps, pickled ginger, and green onion. It is traditionally made in a takoyaki pan, which consists of several small, round wells.
Kushi-katsu: Kushi-katsu is a popular snack food in Kyoto that consists of skewered and deep-fried meats, seafood, and vegetables, often served with a dipping sauce. The ingredients can vary, but some of the most common options include chicken, beef, pork, shrimp, squid, and vegetables like bell peppers and eggplant.
Kuzukiri: Kuzukiri is a traditional Japanese noodle dish made from kudzu powder. The powder is mixed with water to form a batter, which is then cooled down and cut into long, thin noodles. It is a popular dish served during the hot summer months in Japan, as its light and refreshing taste provides a cool and soothing respite from the heat.
How long to Spend in Kyoto
Kyoto is a city rich in history, culture, and natural beauty, and the amount of time you should spend there completely depends on you. However, I would recommend spending at least 3-4 days in Kyoto to experience the city's main attractions, such as the Fushimi Inari Shrine, Kinkaku-ji, and the Gion district.
But if you spend a few more days or weeks, you will be able to explore some more popular attractions, such as the Arashiyama Bamboo Grove, the Philosopher's Walk, and the Tofuku-ji Temple. Additionally, Kyoto is a city with many temples and shrines, some of them are a little bit far from the city center, so, the more time you have, the more temples you can visit.
4. Hiroshima
What comes to your mind when you hear the word Hiroshima? Nuclear bombing of world war 2, I guess? We all have heard about the tragic nuclear bombing incident of Hiroshima, but how many of you know that Hiroshima is also a popular tourist destination for many other beautiful touristy attractions.
In this city, you not only get to explore the history of World War 2 but also get to enjoy many beautiful parts of nature. So, you won't only get to learn about the sad history of the city, you will also be able to enjoy adventurous sightseeing and activities. 
Main Attractions
Hiroshima Castle (A replica of the original Hiroshima Castle that is very much like the original one and depicts the history of Hiroshima)
Mikumarikyo Forest Park (A relaxing park, perfect for enjoying nature in the suburbs of the city)
Hiroshima Orizuru Tower (An observation tower offering panoramic views of the city and sunset)
Hiroshima Peace Memorial Park (A memorial park that works as a reminder of the destructive effects of the atomic bombing of Hiroshima during World War II)
Flame of Peace (A monument expressing condolence for atomic bombing victims, the flame will extinguish when there will be no nuclear weapons in the world)
Hiroshima Tōshō-gū Shrine (A nice and peaceful Shinto shrine on top of a hill offering beautiful views of the city)
Fudenosato Kobo (An interesting museum presenting the live demonstrations of brush making and exhibiting other art forms)
Japan Maritime Self-Defense Force (JMSDF) Kure Museum (The only Japanese museum exhibiting a real submarine)
Megahira Onsen Megahira Ski Area (A snow resort suitable for skiing and snowboarding)
Bayside Beach Saka (A manmade swimming beach perfect for a walk or beach sports)
Best Dishes to Try in Hiroshima
Okonomiyaki: Okonomiyaki is a Japanese dish made with a batter mixture typically containing flour, eggs, shredded cabbage and various other ingredients such as meats, seafood, or vegetables, that is cooked on a griddle to form a savory pancake. he dish is topped with a variety of ingredients such as mayonnaise, Worcestershire sauce, bonito flakes, green onion and nori (dried seaweed). Okonomiyaki is a popular street food in Japan, particularly in Hiroshima and can also be found in restaurants.
Tsukemen: Tsukemen is a Japanese noodle dish that consists of dipping noodles served separately from a bowl of hot soup. The noodles are usually thick, chewy ramen noodles, and the soup is a concentrated, flavored broth made with ingredients such as soy sauce, fish sauce, and dashi (Japanese soup stock). It's popularity in Hiroshima is more than ramen.
Onomichi Ramen: Onomichi Ramen is a regional style of ramen from Onomichi, a city located in Hiroshima Prefecture. It is characterized by its delicate and light broth, made with a blend of chicken and seafood stocks, and a unique blend of seasonings that includes soy sauce, sake, and mirin. The noodles used for Onomichi Ramen are thin and straight, and are cooked to a firm texture to complement the delicate broth.
Momiji Manju: Momiji manju is a traditional Japanese sweet, which is a type of cake made from rice flour and filled with sweetened red bean paste. The word "momiji" means "maple leaf" in Japanese, and the cake is often shaped into this leaf-like form. Momiji manju is typically steamed and has a soft, chewy texture, and its sweetness pairs well with tea. It is often purchased as a food souvenir in Japan.
Anago: Anago is a type of saltwater eel that is commonly used in Japanese cuisine. It is prized for its delicate, sweet flavor and tender flesh. Anago is often served grilled or simmered in a sweet soy-based sauce and served over steamed rice. It is considered a delicacy in Japan and is an important part of the country's culinary heritage.
How long to Spend in Hiroshima
Hiroshima, a city with a tragic history and a symbol of peace and resilience, and the amount of time one should spend there is at least 1-2 days. In this short time, you must explore the Hiroshima Peace Memorial Park, and the Hiroshima Peace Memorial Museum.
The park is the site of the atomic bombing of Hiroshima and the museum provides a detailed and sobering account of the event and its aftermath. Additionally, you can also visit the nearby island of Miyajima, which is known for its picturesque Itsukushima Shrine, beautiful nature and is considered one of the three most scenic spots in Japan.
However, if you can manage more time, for example, 3-4 days, you can also explore the historical sites and learn more about the city's history and culture, such as the Hiroshima Castle and Shukkei-en Garden, and also enjoy the local cuisine such as Okonomiyaki, a savory pancake made with various ingredients.
5. Hakone
Hakone is more of a recreational destination than a historical one. Even though it's a small town, it's still one of the most popular places to visit in Japan because of its views of Mount Fuji. Any tourist who visits Japan doesn't want to miss a picture with Mount Fuji in the background, and Hakone is the best place for that.
Main Attractions
Hakone-en Garden (A massive and beautiful botanical garden with an aquarium, shopping zones and great outdoors)
Lake Ashi (A picturesque caldera lake perfect for cruising and mountain viewing)
Hiryu Falls (A beautiful two-tiered cascade in the middle of a lush forest, a wonderful hiking destination)
Picasso Pavilion (A museum exclusively dedicated to the arts of Spanish artist Pablo Picasso)
Hakone Open-Air Museum (The first open-air museum in Japan, perfect for a relaxing outdoor walk while being surrounded by world-class modern art)
Mishima Sky Walk (A picturesque pedestrian bridge offering panoramic views of Mount Fuji and Suruga Bay)
Mount Hakone (A complex volcano in Japan with mesmerizing views)
Hakone Shrine (A Japanese Shinto shrine with stunning views of Lake Ashi and Mount Fuji)
Hakone Ekiden Museum (An unique museum displaying the various materials used by the past players of the most important sporting event of Hakone, the Hakone Ekiden collegiate relay marathon race)
Dohi Sugiyama Iwao Cave (An enchanted land featuring around 20 age-old stone Budhha statues)
Best Dishes to Try in Hakone
Soba: Soba is a type of thin, buckwheat noodle that's often served cold with a dipping sauce. The dish is often served with a variety of dipping sauces and toppings, such as tempura, scallions, and grated wasabi. If you are looking for a light and healthy dish to try, a bowl of Soba will be pefect.
Kamaboko: Kamaboko is a type of processed seafood product that is made by grinding fish meat (often cod, salmon, or pollack) into a paste, and then steaming it on a wooden board to form a loaf. The steamed loaf is then sliced into thin rounds, which can be eaten on their own or used as a garnish or topping for various dishes, such as udon noodles or rice bowls. Kamaboko is widely available in Japan and is a staple of Japanese cuisine, known for its delicate flavor and tender texture.
Tofu and Yuba: You might have already hard of Tofu but Yuba might be new for you. Tofu, also known as bean curd, is a nutritious food made by coagulating soy milk. It is often used as a meat substitute in vegetarian and vegan dishes as it is an excellent source of protein, iron, and calcium. On the other hand, Yuba is basically Tofu skin, formed at the top when boiling fresh soy milk.
Kuro Tamago: Kuro Tamago, also known as black egg, is chicken eggs boiled in natural hot springs. Due to the presence of sulfur in the water, they turn balck. However, they are completely safe to eat.
Onsen Manju: The literal meaning of Onsen Manju is hot spring bun. It is made by filling steamed buns with sweet bean paste. The buns are steamed in hot springs. It is often sold in towns and resorts of hot springs.
How long to Spend in Hakone
In order to experience the Hakone's main attractions, such as taking a dip in an onsen (hot spring), visiting the Owakudani volcanic valley and taking the Hakone Ropeway, and taking a cruise on Lake Ashi you should go there for 3-4 days minimum.
Moreover, you should also visit the Hakone Open-Air Museum, which features sculptures and exhibits by famous artists and also the Chokoku-no-Mori Museum, which is dedicated to the works of the famous sculptor, Rodin.
6. Takayama
Takayama is mostly known for its historical landmarks, traditional architecture, age-old shrines, temples, and museums. For anyone wanting to learn more about how Japan was during the 17th century, this is the place to go. There are also some fascinating waterfalls and towers offering city views in Takayama so you won't get bored only with the historical side of the city.
Main Attractions
Sanmachi Suji (A historical landmark with wooden buildings as shophouses selling traditional cuisine and Japanese crafts)
Hida no Sato, the Hida Folk Village (An open-air museum with around 30 old farmhouses portraying the traditional architectural designs of the mountainous regions of Japan)
Shiroyama Park (A public park in the mountainous area around the ruins of Takayama Castle, a relaxing escape from the city life)
Hie Shrine (A centuries-old Shinto shrine famous for its spring festival)
Mount Hotaka (The third highest peak in Japan)
Takayama Shōwa-kan Museum (A Retro Museum displaying nostalgic items from the Shōwa period)
Takayama Castle Ruins (Ruins of a flatland mountain castle in a beautiful location that was built in the 17th century)
Hida Takayama Municipal Ski Resort (A small ski resort, perfect for first-time skiers)
Utsue Forty-Eight Waterfalls (A mesmerizing series of waterfalls in a forested valley)
Nishihotakaguchi Station Observation Deck (An incredible observation area popular for its breathtaking view)
Best Dishes to Try in Takayama
Mitarashi Dango: Mitarashi Dango is a siple snack that originated during the Edo period. It is made of small and round rice dumplings, also known as dango, which are skewered and grilled to perfection. Then they are coated with sweet soy sauce.
Yakiniku Hida Beef: Yakiniku Hida Beef is made of ingredients, such as: high-quality beef which is known as Hida Beef, sauces and various seasonings. The dish is made by grilling it over hot coals or a hot plate, allowing the beef to sizzle and caramelize, creating a delicious crust on the outside while preserving its juicy, tender texture on the inside.
Tsukemono steak: Tsukemono steak, often described as sauteed pickled vegetables consists of a variety of ingredients such as cucumbers, eggplant, daikon, or even fruit. The pickling process involves soaking the ingredients in a mixture of vinegar, salt, sugar, and spices, creating a tangy, flavorful pickle.
Goheimochi: Goheimochi, often served as an appetizer or snack, is a type of mochi(rice cakes) topped with a flavorful walnut miso sauce. The rice cakes are grilled and then toppings are poured over.
Hoba Leaf Sushi: Hoba leaf sushi is a type of sushi that is wapped in Hoba leaf or Magnolia leaf. When cooked, a subtle and smoky flavor is infused from the leaf to the ingredients inside. The ingredients used are- sushi rice, fresh vegetables, and seafood such as salmon, tuna, or shrimp. Ingredients may also differ according to people's choice or location.
How long to Spend in Takayama
Takayama, a charming city known for its well-preserved traditional architecture and beautiful scenery, deserves to be spent a minimum of 2-3 days. You can walk around Takayama Old Town, the Hida Folk Village, and the Takayama Festival Floats Exhibition Hall.
The city is also known for its traditional morning market and the Takayama Festival, one of the most beautiful festivals in Japan, which is held twice a year, in spring. You should also check out the Hida no Sato, Shirakawago, and the UNESCO World Heritage Site, Gokayama.
Since, the city is known for its beautiful countryside, with many hiking trails, you should plan your visit during the autumn to see the beautiful foliage and during the winter, as the city gets a blanket of snow and becomes a winter wonderland.
7. Mount Fuji
Without a trip to Japan's highest and most beautiful mountain, Mount Fuji, the trip will be incomplete. After all, Mount Fuji is one of the most attractive places to visit in Japan. The beauty of Mount Fuji has always been acknowledged through poetry and painting. You can consider yourself lucky if you get to see the views of Mount Fuji. Because in most cases the view remains covered by clouds.
The beautiful snowcapped mountain can be climbed by anyone who is fit and determined. There are numerous food and accommodation facilities for climbers. And if you aren't adventurous enough to climb Mount Fuji, you can still enjoy the beauty of surrounding lakes, and waterfalls and have fun in amusement parks nearby. Or you can enjoy the views of the mountain by cable car.
Main Attractions
Lake Kawaguchi (An easily accessible lake with a great view of Mount Fuji)
Lake Tanuki (A huge, beautiful artificial lake with a spectacular view of Mount Fuji)
Yamanashi Gem Museum (A museum displaying beautiful crystals and gemstones from all over the world)
Fuji Q Highland (An amusement park popular for its extreme roller coaster r9des)
Narusawa Ice Cave (A lava tube cave where pillarlike ice is formed during winter months)
Shira-Ito Waterfall (A scenic waterfall surrounded by lush greenery)
Mt. Fuji Panoramic Ropeway (An amazing way to enjoy sensational views of Mount Fuji and surrounding lakes)
Shinobi No Sato Ninja Village (A ninja-themed village at the base of Mount Fuji showcasing martial arts shows and interactive demonstrations)
Obuchi Sasaba (A famous green tea field with unique scenery and a view of Mount Fuji in the background)
Kawaguchi Asama Shrine (A 9th-century shrine famous for its giant cedar trees)
Best Dishes to Try in Mount Fuji
Kuro Hanpen: Kuro Hanpen is a type of Japanese fish cake made from fish paste and shaped into various forms. It is a staple ingredient in Japanese cuisine, used in a variety of dishes such as oden and chirashizushi. Hanpen has a soft, spongy texture and a mild, slightly fishy flavor. It is typically served in soups or simmered dishes, and is often enjoyed as a snack or side dish.
Fujinomiya Yakisoba: Fujinomiya Yakisoba is a local specialty of Fujinomiya. It is made by  frying meat and cabbage and then separately stir-fried noodles are mixed together. After that, seasonings and spices are carefully chosen and added to the dish to complement the flavor of the noodles and other ingredients.
Shizouka Oden: Shizuoka Oden is a type of one-pot dish that includes boiled eggs, daikon (Japanese radish), konjac (a type of starchy root vegetable), fish cakes (such as kamaboko), and fried tofu. The ingredients simmered in a light, flavorful broth made from soy sauce, dashi (Japanese broth), and other seasonings.
Sakura Ebi: Sakura Ebi is a type of small, dried shrimp and the name"Sakura Ebi" literally means "cherry blossom shrimp". It has been named thus after the shrimp's delicate, pink color, which resembles that of cherry blossom petals. The shrimp are typically dried and then seasoned with salt, resulting in a slightly salty, savory flavor.
Hamamatsu Gyoza: Hamamatsu Gyoza is a type of Japanese dumpling that is made with a thin, wheat-based wrapper that is filled with a mixture of ground pork, cabbage, garlic, ginger, and other seasonings. The dumplings are then pan-fried or steamed until the wrapper is crispy and golden brown, and the filling is fully cooked.
How long to Spend in Mount Fuji
While you are in Mount Fuji, climbing to the summit of Mount Fuji or enjoying the view of the mountain from the surrounding areas such as the Five Lakes region is must. So, in my opinion, you should spend 2-3 days in the area.
Climbing Mount Fuji typically takes around 8 hours to ascend and 4 hours to descend, so it's usually recommended to start the climb early in the morning. After you are done climbing and enjoying the views of the magnanimous mountain, visit the Fujisan Hongu Sengen Taisha, the oldest Shinto shrine associated with Mount Fuji and the Fujigoko area, which is a popular tourist destination for the view of Mount Fuji, hot spring and outdoor activities.
The best time to visit Mount Fuji is during the climbing season, typically from July to September, when the mountain is most accessible, and the weather is most favorable.
8. Osaka
Osaka's culture is a bit different from other parts of Japan. A night-time boat cruise along the Dotonbori canal is enough to make you believe that the city is one of the most beautiful places to visit in Japan. Also, there are many other quiet and comfortable tourist attractions that will make your trip beautiful and peaceful.
Main Attractions
Osaka Castle (An imposing castle with scenic grounds and a surrounding park, it played a major role in the unification of Japan during the sixteenth century)
Tombori River Cruise (A 20-minute delightful cruise of the Dotonbori canal offering beautiful sights especially at night)
Kema Sakuranomiya Park (A riverside park densely lined with beautiful cherry trees)
Minion Park (An exciting minion-themed park appealing to both children and adults)
Osaka City Central Public Hall (A red brick building of architectural elegance surrounded by greenery and water)
Osaka Aquarium Kaiyukan (It is one of the largest aquariums in the world that is renowned for showing the aquatic animals at their most vibrant and dynamic state)
Tsutenkaku (A great observation tower to get stunning views of the entire city)
Shitennō-ji (It is one of the oldest Buddhist temples in Japan)
Shinsekai (A vibrant shopping street with vintage shops and retro arcades)
Tempozan Giant Ferris Wheel (It is one of the largest Ferris wheels in the world offering stunning views of Osaka City, Osaka Bay and even Kobe)
Best Dishes to Try in Osaka
Takoyaki: Takoyaki is a popular ball-shaped Japanese snack food made from a batter that contains wheat flour, water, and dashi (a type of Japanese broth). The batter is then mixed with diced octopus, green onion, and tempura bits, and is poured into special takoyaki pans that are heated over a flame. You can enjoy it on its own or as part of a larger meal; takoyaki is a delicious and unique snack food that showcases the flavors and traditions of Japanese cuisine.
Okonomiyaki: Okonomiyaki is a type of Japanese savory pancake that typically consists of flour, finely chopped cabbage, topped with different types of meat and a variety of seasonings. Several regional variations of okonomiyaki are available, however, the Osaka-style okonomiyaki is made with a thicker batter and a greater proportion of cabbage.
Fugu: Fugu is a type of pufferfish, a delicacy is Japan, but one of the most dangerous foods in the world. It consists of tetrodotoxin, a highly toxic substance. So, it requires to be handled properly and that is perfectly done in Osaka. Only licensed chefs are allowed to cook it. The ingredients used in making this dish are Fugu, rice, wasabi along with other flavorful ingredients and toppings.
Negiyaki: Negiyaki is generally okonomyaki, but without cabbage or pork. It is made of a batter that contains wheat flour, eggs, and water, scallions(negi), and soy saunce. The recipe requires very few ingredients and so it can easily be made at home.
Kitsune Soba: Kitsune Soba, a quintessential comfort food, is made with soba noodles and topped with a sweet, deep-fried tofu called aburaage. Another popular varation of the dish is "Kitsune Udon" made with udon noodles. The main ingredients used in kitsune soba are soba noodles, aburaage, a savory dashi broth, soy sauce, sugar, Japanese sweet rice wine called Mirin. It can be often enjoyed as a light meal or as a snack.
How Long to Spend in Osaka
Spend 3-4 days in Osaka and enjoy in this vibrant and exciting city that offers a unique blend of modern culture and delicious food. Explore the Osaka Castle, Universal Studios Japan, and the Dotonbori area, known for its vibrant nightlife and delicious street food, the historic city of Kyoto, the beautiful beaches of the Kansai area, and the famous Nara Park, home to many temples, shrines, and deer.
Additionally, try out the many local specialties of food such as Okonomiyaki, Takoyaki and Kushikatsu. Also, for the nightlife, Osaka offers a lot of options such as Namba, Umeda and Shinsaibashi, which are popular areas for nightlife entertainment and dining.
9. Shikoku
If I ask you about your tried adventurous activities, most of you will reply with hiking, skiing, or paragliding. But what about walking on a footbridge made of vines? To you, it might either sound super simple or insane. And here's the catch, it's actually both. 
Walking on this footbridge is a once-in-a-lifetime experience but it's safe as it is renovated every three years. And if I still couldn't assure you about the safety of this bridge, you can completely avoid walking over the bridge and check out the other beautiful tourist attractions of Shikoku. 
Main Attractions
Matsuyama Castle (A 17th-century flatland-mountain castle accessible by chairlift, cable car or foot)
Shikoku Village (An an open-air architectural park with a collection of traditional houses giving an insight into Japanese life)
Zenigata Sunae (A massive coin-shaped sand painting considered to be a source of great luck)
Chikurin-ji (A 5-storey Shingon temple from the 8th-century housing a number of important sculptures)
Ryūga Cave (One of the three largest limestone caves in Japan thought to be around 15 billion years old)
Shikoku Aquarium (A recently opened aquarium with over 14,000 creatures in 400 different varieties)
Ritsurin Garden (A huge historic garden that was only available to the feudal lords is now open to the public. There are numerous ponds, small artificial hills, historic teahouses, and shaped pine trees in the garden)
Iyanokazura Bridge (A pedestrian footbridge made from wood and mountain vines)
Chichibugahama Beach (A kilometre-long beach popular with swimmers and sunset lovers)
The Sakamoto Ryōma Memorial Museum (A museum displaying correspondence and other documents by a 19th-century samurai, Sakamoto Ryōma and his contemporaries)
Best Dishes to Try in Shikoku
Tai meshi: Tai meshi is a popular and traditional Japanese dish made by combining steamed rice with sea bream. The lietreal meaning of the word "tai" is sea bream and "meshi" is rice. It is typically made by cooking seasoned rice and sea bream together in a pot, creating a flavorful and aromatic dish that is both satisfying and nutritious.
Wasanbon: Wasanbon is a traditional delicacy of the Shikoku Prefecture. It is a type of sugar that has fine, powdery texture and subtle, delicate flavor. It is made from sugar can e flooliwng a traditional and artisanal process.
Kenpi: Kenpi is just like french fru but sweet in taste. It is a common snack food that is made by deep frying thinly sliced pieces of sweet potato. Before frying the slices are dipped in a in a mixture of flour and seasonings.
Sanuki Udon: Originated frpm the Kagawa prefecture, Sanuki Udon is a a type of thick, chewy noodle made from firm and bouncy thick noodles, broth, soy sauce and different vareties of toppings.
Tokushima Ramen: Tokushima Ramen is a local dish of Tokushima Prefecture. This special noodle soup is made wfrom ramen noodles, broth, egg and varius other toppings. The general difference of Tokushima Ramen with most other kinds of Ramen is that the egg served in Tokushima Ramen is raw. In other Ramen types, the egg is generally boiled and cut into half and then served.
How Long to Spend in Shikoku
Though Shikoku is the smallest of Japan's four main islands, it holds immense pride for its natural beauty, traditional culture, and pilgrimage sites. So, you have to spend at least 5-7 days in the area. Check out the Shikoku Pilgrimage, a 1200 km walk through 88 temples that is considered one of the most important pilgrimage routes in Japan.
The pilgrimage can take anywhere from 40 to 60 days to complete on foot; however, it is also possible to do it by car or bus. That's definitely not the only place where you should be spending your 5-7 days in. Rather there are many other temples, shrines, and historical sites, such as the Ritsurin Garden, one of the most famous and beautiful gardens in Japan, and the Uwajima Castle, one of the 12 remaining original castles in Japan.
Additionally, Shikoku is also known for its beautiful nature, such as the Iya Valley, a remote valley that is known for its rugged beauty, and the Ohenro-san. Explore every nook and corner of this magical city.
10. Sapporo
The most notable reason for visiting Sapporo is its snow festival. But there are also many other reasons that attract a huge number of tourists every year to the city. History meets modern art in Sapporo. You should check out the parks, historical villages, waterfalls, museums and most other tourist attractions to get a taste of this magical city.
Main Attractions
Sapporo Odori Park (A beautiful park famous for Sapporo Snow Festival that happens in February)
Historical Village of Hokkaido (A must-see open-air museum displaying around fifty-two historical structures from the late 19th to early 20th century)
Hokkaido Museum of Modern Art (An art museum displaying artworks of Jules Pascin, École de Paris and modern Japanese artists with a connection to Hokkaidō)
Sapporo Olympic Museum (A museum with historical exhibits on the Winter Olympic Games, ski jump and bobsled simulations)
Glass Pyramid "HIDAMARI" (An iconic building of beautiful architecture)
JR Tower Observatory T38 (A 38th-floor stylish observation deck offering unobstructed panoramic views)
Tanukikoji Shopping Street (A very long covered 19th-century shopping street)
Shikotsu-Tōya National Park (A national park with mountains, volcanic caldera lakes, and a hot spring resort)
Otaru Dream Beach (A lively beach that is perfect for swimmers during summer)
Ashiribetsu Falls (A very pretty waterfall that looks more beautiful during winter when the water is frozen)
Best Dishes to Try in Sapporo
Miso Ramen: Miso Ramen is a unique type of ramen noodles made with a miso paste flavored broth, noodles, chicken stock, vegetables and other seasonings. It can be said that Miso Ramen defines the Sapporo cuisine.
Yaki Imo: Yaki Imo is basically roasted sweet potatoes. The sweet potatoes are roasted in such a way that the outside is crispy and the inside is soft and sweet. There are many heath benefits of this dish, like, they are rich in vitamins, minerals and dietary fiber.
Jingisukan: Jingisukan, also known as Genghis Khan, is a barbeque dish of grilled lamb or mutton. It is made by grilling sliced meat on a large dome-shaped metal griddle. Later on, the meat is topped with salt, pepper, and other seasonings, and is often cooked along with vegetables. It is often enjoyed with rice.
Zangi: You call it fried chicken, they call it Zangi in Japan. However, the process of making and flavor of Zangi is different than the frid chicken you usually taste. The chicken used for Zangi is marinated in a mixture of soy sauce, sake(Japanese alcohol), and ginger, which gives it a flavorful and slightly sweet taste.
How Long to Spend in Sapporo
I think you should spend a minimum of 2-3 days in Sapporo, which is the capital city of Hokkaido and is known for its natural beauty, delicious seafood, and winter sports. During this time, visit the city's main tourist attractions, such as the Sapporo Clock Tower, the Sapporo Beer Museum, and the Odori Park, which is famous for its winter festival, the Sapporo Snow Festival.
Don't forget to add Shiroi Koibito Park, a park dedicated to the famous white chocolate, and the Sapporo Maruyama Zoo, which is the oldest zoo in Hokkaido to your Sapporo itinerary. While on your trip to the city, keep in mind that Sapporo is also known for its delicious seafood, especially the famous sushi and seafood buffet, and its winter sports, such as skiing and snowboarding, which can be enjoyed at the Sapporo Teine Ski Resort.
11. Yokohama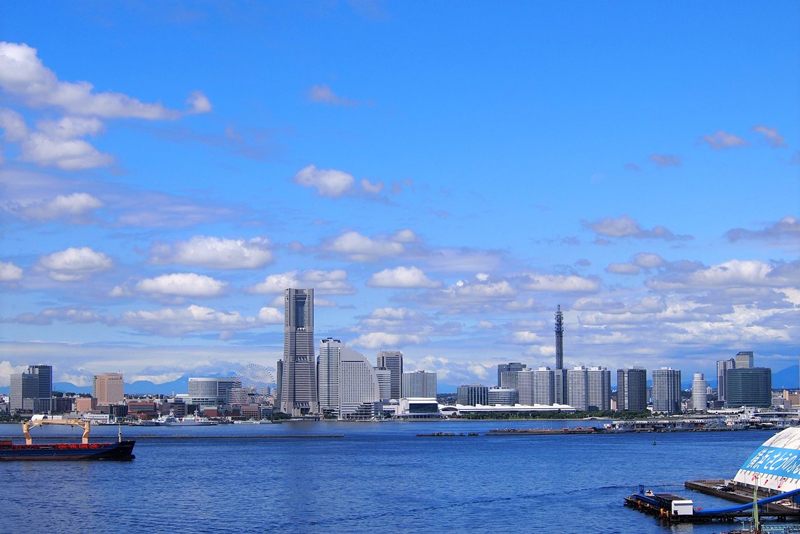 When you are in Tokyo, a 30-minutes train ride to Yokohama will bring you no harm. And if you don't have much time on your hands, you must still plan a day trip to Yokohama to check out its Chinatown, and interesting noodles museums! 
Yokohama is not much of a popular tourist destination, still, it is on this list because it is much different from other cities in Japan. It has a Chinatown where you will get to learn about the Chinese culture and then there are some really interesting museums that you won't find in any other part of the globe.
Main Attractions
Yokohama Chinatown (It is the largest Chinatown in Japan with Chinese-owned or themed shops and restaurants scattered throughout the district)
NYK Hikawamaru (A popular and historic museum ship)
Shin-Yokohama Rāmen Museum (A late 20th-century food court dedicated to the Japanese ramen noodle soup)
Cup Noodles Museum Yokohama (An interesting museum devoted to instant noodles and Cup Noodles and its creator and founder)
Yokohama Red Brick Warehouse (A historical building now consisting of a shopping mall, banquet hall, and event venues)
Yokohama Doll Museum (A museum with different kinds of dolls and a theatre)
Yamashita Park (A beautiful public park renowned for its waterfront views of the Port of Yokohama)
Yokohama Hakkeijima Sea Paradise (A large amusement park featuring an aquarium, marina, hotel, shopping mall, and amusement rides)
Sankei-en (A traditional Japanese-style garden with historical buildings from the early 20th century)
Yokohama Park (A public park renowned for its tulips)
Best Dishes to Try in Yokohama
Goma Dango: Goma Dango:is a delicious desert made from glutinous rice flour and sesame seeds. It was originated in China, but it is very popular in Japan. It is is known for its simple and natural flavor that is infused in the small ball shaped deserts made of glutinous rice flour, sesame seeds and sugar.
Gyu Nabe: Gyu Nabe is a fusion of Japanese and Western cuisine. It is a hot pot dish made from beef and a variety of vegetables. It is often served in a pot full of flavorful broth that consists of a mixture of various seasonings.
Nikuman: Nikuman, in simple words, which is steamed pork bun is a widely popular food item in Japan. The buns are usually stuffed with a mixture of minced pork, vegetables, and different types of seasonings. Then they are steamed until they become soft and fluffy.
Sanmamen: Sanmamen, also known as the soul food of Yokohama, is a type of noodle dish that is made with Chinese noodles and a variety of ingredients, such as sliced fish, vegetables, and seasonings. The color of the noodle may differ based on the type of ingredients used.
How Long to Spend in Yokohama
Yokohama is a port city located south of Tokyo and is known for its rich history, delicious food, and modern attractions. You should plan a itinerary of at least 2-3 days in the city so that you can explore the the Minato Mirai 21 area, known for its modern architecture and shopping, the Yokohama Chinatown, the largest Chinatown in Japan, and the Yokohama Red Brick Warehouse, a historical building that now houses a shopping and dining complex.
Also, if you can spare some more time, don't forget to visit the Sankeien Garden, a traditional Japanese garden that features historical buildings, and the Yokohama Landmark Tower, the second tallest building in Japan and offers a great view of Yokohama and Tokyo.
Also, don't forget to try the local Ramen and seafood, and observe the city's rich history, which can be seen in the many museums and historical sites that are scattered throughout the city.
12. Nara
Nara, the first permanent capital of Japan, has so many Buddhist monasteries, some of the oldest and largest Japanese temples, palaces of the 8th-century emperors, and many historic treasures. Due to being a city of great political interest in the past, this city holds a lot of Japanese history. 
However, Nara is not only limited to temples and palaces. One of the most notable reasons for Nara being on this list of my favourite places to visit in Japan is its deers. The parks in this city have so many free-roaming deers that you will be mesmerized by their views. 
Main Attractions
Tōdai-ji (It is one of the most famous and historically significant temples in Japan featuring the world's largest bronze statue of the Buddha Vairocana, known as Daibutsu in Japanese)
Mount Wakakusa (A beautiful mountain covered in grass)
Iga Ueno Castle (A Japanese castle with beautiful architecture and high-stone walls)
Nara Prefectural Museum (An art museum displaying around 4100 items and conducting special exhibitions)
Nara Park (A large park renowned for its popular temples, shrines, and free-roaming deer) 
Heijokyu Izanai-kan Guidance Center (An informational facility that provides necessary insight into the history of Nara Palace Site Historical Park, that is the Heijō Palace)
Heijō Palace (An 8th-century imperial residence)
Road Station Hari TRS (A large roadside rest area with a farmers' market and a bathhouse featuring thermal springs)
Tenri University Sankōkan Museum (An archaeological museum that has around 280,000 ethnographic and archaeological objects from Japan and overseas)
Tale of Genji Museum (A museum dedicated to the early 11th-century Japanese classic novel "The Tale of Genji". It displays projected images, models, and exhibitions related to the novel)
Best Dishes to Try in Nara
Miwa Somen: Miwa Somen is a specialty of Sakurai City, Nara Prefecture. It is a type of thin, white noodle dish with a delicate and unique texture. This dish is often served with a variety of dipping sauces and toppings, such as grated ginger, wasabi, and scallions, and are often accompanied by seasonal vegetables and other ingredients.
Kakigori: Kakigori is a popular ice desert made from flavored shaved ice and topped with syrup, condensed milk, fruit, or other sweet ingredients. It can be made in different flavors, such as strawberry, melon, raspberry, green tea,  red bean etc.
Narazuke pickles: Narazuke pickles is the specialy of Nara. It is made from various vegetables, such as eggplant, turnips, carrots, and daikon radish, that are pickled in a mixture of sake lees, soy sauce, and other seasonings. The unique aroma and sweetness of the pickles is praiseworthy.
How Long to Spend in Nara
Nara is a historic city located in the Kansai region of Japan and is known for its rich history, beautiful temples and shrines, and friendly deer population. Spending at least 2-3 days in the city would allow you to explore the Todai-ji Temple, home to the world's largest bronze Buddha statue, the Kasuga-taisha Shrine, known for its beautiful lanterns, and the Nara Park, where you can interact with the friendly deer population.
However, if you have more time, spending a week or more in Nara would allow you to visit more of the area's many temples, shrines, and other historical sites, such as the Horyu-ji Temple, the oldest wooden building in the world, and the Yakushi-ji Temple, known for its beautiful architecture and art.
Moreover, since, Nara is also known for its beautiful nature you can visit the Kasugayama Primeval Forest, which is a UNESCO World Heritage site and the Mt. Wakakusa, which offers a great view of the city and the surrounding area.
13. Niseko
If you want to enjoy the best of Japan's winter season, you must include Niseko in your Japan itinerary. It is a town located on the most northern island of Hokkaido, Japan. Niseko is the last one on this list of best places to visit in Japan because there isn't much to see or do. However, it's the best place for skiing or snowboarding during winter and rafting or boating during summer.
Main Attractions
Mount Yōtei (An active stratovolcano famous for resembling Mount Fuji)
Hangetsu Lake (A beautiful crescent-moon shaped lake surrounded by dense forest)
Niseko Annupuri Kokusai Ski Area (A popular ski resort good for both beginners and intermediates)
Shiribetsu River (A river perfect for rafting and boating during Summer)
Fukidashi Park (A relaxing and beautiful park famous for its pristine waters spring)
Niseko Village Nature Experience ground "Pure" (An outdoor park with a restaurant, golf, and other thrilling activities. A perfect place to enjoy an adventurous time during summer)
Niseko Kaributo Shrine (A Shinto shrine in Niseko with a peaceful and spiritual atmosphere)
Niseko View Plaza (A market with around 60 stalls selling local goods)
SOMOZA Gallery, Chefs table, Exhibition and Event Space (A 150-year-old Japanese farmhouse redesigned as a shop, gallery, cafe, fine dining and event space)
Stone Circle (A historical monument of stones arranged in a circle or ellipse)
Best Dishes to Try in Niseko
Seafood: Since Niseko is located on the coast of Hokkaido, so seafood is a staple of the local cuisine. From fresh sashimi to grilled seafood platters, there are a variety of delicious seafood dishes to try in Niseko. The seafood is always fresh and flavorful, making it a must-try for anyone visiting the area.
Jingisukan: I've mention about it earlier in the best dishes to try in Sapporo section. And I'm mentioning it here again cause it is equally popular in Niseko. It is a dish made by marinating mutton or lamb and then cooked on a hot plate and further served with vegetables, rice, and a variety of sauces.
Ramen: You all know about Ramen and it's actually a very popular dish in Niseko. So, while you are in Niseko, do try out the Ramen.
How Long to Spend in Niseko
Niseko is a popular ski resort located on the island of Hokkaido, Japan and is known for its powdery snow and beautiful scenery. In my opinion, you should spend 4-5 days in the area. This would allow you to enjoy the main attraction, which is skiing or snowboarding, and explore the various ski areas such as Niseko Grand Hirafu, Niseko Annupuri, Niseko Village and Niseko Hanazono.
Additionally, there are a variety of on-snow activities such as snowmobiling, snowshoeing, and backcountry tours that are available. Niseko also offers many après-ski activities such as dining, shopping and nightlife.
Some Etiquette to Follow in Japan
Japan is not only renowned for its technological advancement but also for its etiquette and manners. Japanese people are polite and hospitable. And there are a few sets of etiquette that they expect tourists to follow. You just have to keep these manners in mind during your trip to Japan. You won't be sentenced to death if you forget any of these, but it would make you look a bit odd in their eyes. So, let me tell you some of the most common and necessary etiquette that you must follow in Japan.  
Lay down your chopsticks and don't stick them into your food.
Don't wave your chopstick or point it toward anyone. Use the back end of your chopstick to pick food from a shared plate.
In public transport, give up your seat for pregnant, disabled, elderly, and women with small children.
Outdoor smoking is prohibited in Japan. You can smoke only in the designated areas.
Don't eat or drink while walking. This habit is frowned upon in Japan.
Before entering anyone's home in Japan, take off your shoes.
Japanese taxi doors are automatic. When entering or coming out of a taxi, wait for the driver to open the door for you.
Tipping is not common in Japan. Still, if you wish to tip a waiter, put the money inside an envelope and hand it to the person respectfully with two hands. 
Avoid talking loudly or making unnecessary noise in public places.
Best Time to Visit Japan
The best time to visit Japan depends on the reasons why you are visiting the country. Are you going there to check out the cherry blossoms? Or do you want to hike the mountains? Or do you want to have some adventurous time skiing or snowboarding? Let me help you choose your best time to visit Japan based on different attractions and activities.
Cherry Blossoms: Spring and Autumn are the best times to check out cherry blossoms and beautiful red leaves. So, if you are going to Japan to enjoy its natural beauty, plan your trip for March-May or September-November.
Hiking: The summer season is the best time to go for hiking adventures in Japan. For this, you can plan your trip for June-August. There are many mountains in Japan. You don't need to be a pro-level hiker to climb those. So, even if you have never hiked before, you can start your hiking adventure on your Japan trip.
Skiing/Snowboarding: From December-February, the northern part of Japan is well lit with festivals and joyous occasions. As it is Winter in Japan during these months, you can also enjoy skiing or snowboarding other than the interesting festivals. Skiing in Japan is beginner-friendly, so why not give it a try?
Viewing Mount Fuji: It's very rare to see the magnanimous Mount Fuji. The highest chances of seeing the vast mountain are during the months November-February. But it entirely depends on the weather. Some people despite visiting Japan during these months didn't get to enjoy the views of Mount Fuji due to clouds.
I hope by now you have planned your Japan itinerary with all the best places to visit in Japan. Every place in Japan is different from the other. Especially the places that I've mentioned shouldn't be missed by any tourist travelling to Japan.
Don't forget to comment below and let us know about the places that you are going to add to your Japan itinerary. Have a fun journey!