Many travellers stumble to manage the Schengen visa requirements. Sometimes they miss out on some documents or mistakenly give the wrong information.
All these happen only for insufficient knowledge about Schengen visa requirements. And the result is visa denial.
So I decided to get you out of this trouble by sharing my experience of a Schengen visa application from the French embassy. Guide you about the Schengen visa, why you should apply from the French embassy, and some DOs and DON'Ts that you should know.
For expert assistance with your visa application, don't hesitate to reach out to our visa application helpline. Our team of professionals is here to help guide you through the process and answer any questions you may have.
What is a Schengen Visa?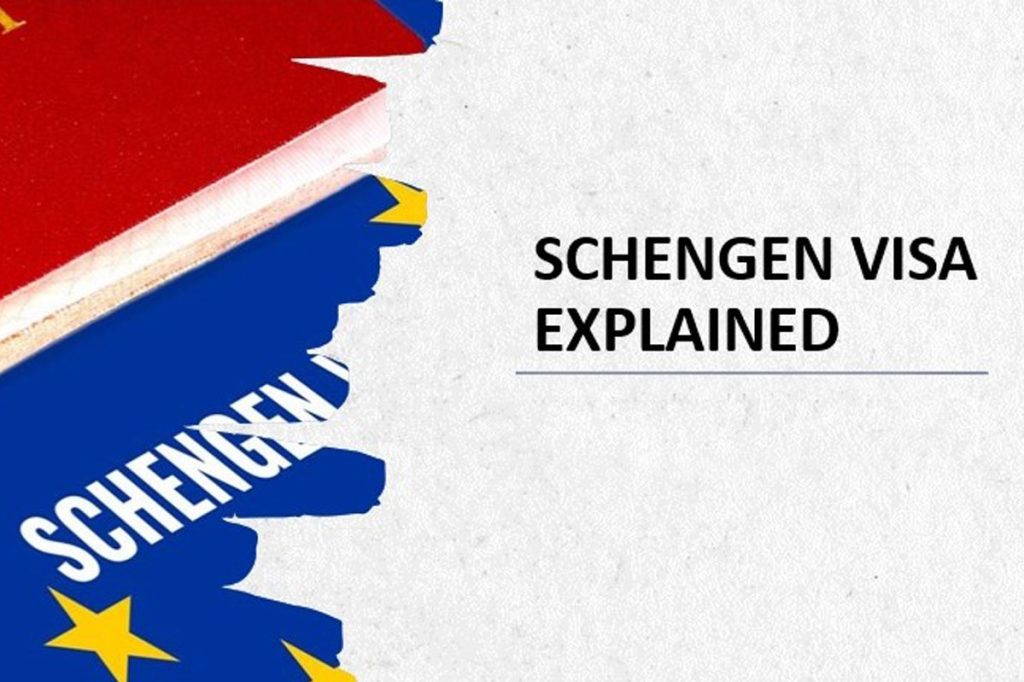 The Schengen visa is that master key that allows every holder to travel to the 26 states which are part of the Schengen area, including France. It is a short-stay visa that gives you access to enter many of the European countries without applying for a visa for each individual country. But you can only stay in those countries up to its validity and timeframe set by the visa authority. 
You have to apply from one of the Schengen countries. But it is not that you can apply from any Schengen state. You need to choose the right embassy to file your application, depending on your trip purpose and travel itinerary.
Who Should Apply from the French Embassy?
To apply from the French embassy, you must fulfil one of these criteria as follows:
You are only going to visit France. Any other country is not included in your itinerary.
Your primary purpose of the journey is in France, though multiple Schengen countries are also included in your itinerary.
You're going to visit the multiple Schengen States, but you will spend most of times in France.
You will travel and stay in the multiple Schengen countries equally, but France is your entry point which means you will first step in France.
What are the Schengen Visa Requirements?
When you're applying for a Schengen visa, you need to fulfil some sufficient requirements, without which, you can't issue your Schengen visa in the first place. Here we have given a list of requirements that you need to submit to the French embassy for a Schengen visa.
1. The Schengen visa application form
The visa application form is the most vital part of your visa processing. So clearly, you must fill up the application form carefully and correctly. Any wrong information can have consequences.  It will work as a resume for you to the embassies. So give all the required information accurately. 
The application form is available on the official visa website of France visa. At first, you have to go to the France-visas page and create an account. Then fill up all the information carefully on the application form and print it out twice. You have to submit the application form with the other required documents at the embassy of France.
2. A valid passport
You must need a valid passport, and at the same time, your passport must fulfil specific criteria, including:
The passport must not be older than ten years, which means your passport must be issued within the last ten years.
Your passport also needs to have validity for the next six months after you have planned to enter the Schengen area.
You must keep at least two blank pages with your passport in order to affix the visa sticker.
The passport should not be damaged.
Attach all the old passports if you have any.
3. Two copies of recent photos (ID PHOTOGRAPH)
You have to submit two recently clicked photos not older than six months. And those photos should match the Schengen guidelines, as follows:
It should be colour pictures. Black and white are not applicable.
The photos must be 35mm×45mm in size, with a matte finish.
The applicant's face should be vivid and clear, and the face must take 70-80% of the photo.
The background should be brightly coloured. Bright white can be a good option. Avoid any uniform, colour matching background, or patterns.
You must look straight at the camera and give a natural expression. Do not open your mouth while taking the photo.
Your eyes should be open and clearly visible. Don't put hair across your eyes, as that picture would not be applicable.
Make sure the picture has no ink marks or creases. 
4. Visa Fees
The visa fees for a France Schengen visa is €80.00 for adults and €40.00 for children aged between 6 to 12. The amount is applicable only for short-stay. For long-stay, you may have to pay more. There is no visa fee for children below six.  Remember this amount is not refundable in case of your visa denial. 
Additional Requirements

The above documents are necessary for any type of visa application, but the French embassy requires more documents to approve your visa, such as:

Travel itinerary

Proof of purpose of stay

Proof of accommodation

Travel medical insurance

Copies of previous visas

Cover letter

Proof of financial status

Proof of socio-professional situation

These requirements are listed below.
5. Travel itinerary
A detailed day to day travel itinerary is necessary for a France Schengen visa application. In this itinerary, you have to include all the information about where you will stay, dates of entry and exit, the places you will visit, and so on. Or, if you have consulted with any travel agency, collect their reservation confirmation of the trip. If you want to know how the itinerary looks, here is the sample itinerary for visa application.
6. Proof of purpose of stay
A roundtrip flight reservation with the dates and PNR numbers is required for the French embassy to prove that you have confirmed the return flight reserved to get to France. This is your flight itinerary which also includes your entry and exit from the Schengen area. You have to ensure the French embassy that you have the return ticket and you will come back to your resident country or home.
It is better to let you inform that a flight itinerary or round trip reservation is not an actual (confirmed) air ticket that you have to buy. Without ensuring that your visa will not be denied, it is foolish to waste your money on an actual air ticket, and the embassies and consulates also understand this. So you don't have to purchase actual tickets. You just have to reverse a flight that can be cancelled if your visa gets rejected. 
That means you are not going to lose your money on a flight ticket. It will just cost you a symbolic amount of money to confirm your flight itinerary.
In such a case, you can get help from travel agencies to issue flight reservations, including travel itineraries and accommodation reservations. And there are also many airline websites that will give you flight reservations with a refund policy. If you still face any problems with flight reservations or hotel reservations, you can contact us via comment or email.
7. Proof of accommodation
Proof of accommodation means you have to reserve a hotel in France and give the information about your staycation such as the name, address, phone number, and E-mail. If you stay in multiple countries, you must submit proof of hotel reservations for all the countries you are going to stay. You can reserve your staycation from booking.com. Like the flight reservation, you can also get help from travel agencies. Consider booking those hotels which have a refund policy.
On the other hand, if you are planning to stay with your friends or family members who live in France, then you must submit a letter confirming that they have enough room for you. In that case, your host must submit an original of the "Declaration d'Accueil" or guarantee document to the French Town Hall. Without this confirmation letter, you can't get your visa from the French embassy.
8. Travel Medical Insurance
To get the Schengen visa, you need to have travel health insurance that will cover medical emergencies during your stay in the Schengen territory. And the minimum amount of the insurance must be €30,000 per person. You can easily purchase your travel medical insurance online from SafetyWing.
9. Copies of Previous Visas
If you have travelled to the Schengen area before and have previous visas, then it could be a plus point for you. You must submit those visas along with the passport that has already expired now. It may help you to get the visa without any trouble.
10. Cover letter
In this cover letter, you need to explain your travel purpose and assure the embassy that you don't have any plan to overstay there. You just want to go as a tourist, and you will return to your resident country after fulfilling your purpose. Every detail of your travel plan must be included here. Moreover, if you have any additional information that you want to provide to the authorities, you can include that in the cover letter. Or if you can't provide any required document, you can explain the reason also.
In your cover letter, you have to include your name, designation, passport number, the purpose of stay, and outlining who will carry your travel cost. You must address the letter to the visa officer, the embassy of France of your country.
11. Proof of Financial status
This will be proof of your financial status and indicate that you can financially maintain yourself throughout your stay in the Schengen area.  
It could be your bank account statement that must not be older than six months. 
Or a sponsorship if someone is sponsoring your whole trip to France. 
Or it also could be a combination of both the bank statement and sponsorship.
12. Proof of socio-professional situation
The socio-professional situation is the proof of your current status, whether you're a student, business person, employee, or retiree. And different professions need different types of documents such as:
Employee: If you are an employee, you get to submit the following documents.
Your employment contract
Recent payslip not older than six months
Vacation confirmation from your employer/NOC (No Objection Certificate)
Income Tax Return form (ITR)
Self-employed: Self-employed are generally considered those who have their own business, and they need the following documents.
A copy of the business license (trade licence)
The bank statement of the company over the last six months
Income Tax Return (ITR)
Student: For the students they have to submit evidence of being a student of any particular school or university. It could be a student card that will prove your enrollment. Along with this, you also need to submit a no-objection letter from your school or university. 
A student also needs to give proof of sufficient funds for the entire stay in France. It could be the bank statement of your parents or the host who is funding your trip.
Retiree: The retired people must submit their pension statement over the last six months to get the visa.
Spouse: Spouses must submit a copy of their official marriage certificate (in the English language if possible). If the husband is the financial head of the family, then the wife doesn't have to submit her bank statement. The husband's bank statement is enough for the whole family. Similarly, if the wife is the financial head, then only the wife's bank statement is enough for both of them.
Freelancer: Those of you who are freelancers must give sufficient proof of your work. It could be the work conversation with your buyers and proof of payment receipt via PayPal, Skrill, or any other method.
Depended: Depended are either unemployed or children under 18. For them, these are the following instructions that must be fulfilled.
The application form must be signed twice by the legal guardian. 
Birth certificate/National ID
Bank statement of legal guardian or host who will fund the France trip.
Copies of ID or passport of both parents.
If the child is travelling alone, he/she must submit a notarized parental authorisation signed by both parents or legal guardians.
IMPORTANT: Remember, the French embassy is quite strict, so any wrong or fake document is unacceptable and can be the reason for your visa denial.
COVID-19 Restrictions & Requirements
France is changing its travel restriction every now and then, depending on the COVID-19 situation and the spread of the virus. Due to the spread of the COVID-19 Omicron variant, the French Government has imposed some restrictions and requirements for all travellers who are intended to enter France. 
France has classified all the countries and territories into three sections: Green, Orange, and Red. Depending on these sections, the rules and regulations are imposed on the travellers. But there are some common criteria which everyone should follow.
A COVID test should be taken in less than 48 hours before departure from non-European countries and less than 24 hours for European countries. And the result of the test has to be negative.
If vaccinated, you must show proof of your complete vaccination, and no quarantine is required.
If not vaccinated or partially vaccinated, you must follow the isolation rule for seven days.
For detailed information, visit the Interior Ministry website.
What Are the Possible Reasons for a Visa Denial?
It can be heartbreaking if your visa gets rejected after all the hustle. And you definitely don't want that! That's why here I have explained some possible reasons for a visa denial.
If you fail to prove your travel purpose. Or your trip purpose seems dubious.
If you couldn't submit one or more required documents.
If you have any criminal record.
If you fail to prove that you can afford the trip financially.
If you don't have travel insurance, or it is invalid.
If you don't have enough pages with your passport or your passport is invalid.
If you fail to prove that, you will not overstay in France.
Some Advice for Bangladeshi Citizen
As I am a Bangladeshi citizen and have filed my Schengen visa application from the French embassy, I can share some advice from my actual experience. 
Make sure you fulfil all the requirements as I have mentioned before. 

Although there is no rule to have a travelling record to other countries, I highly recommend visiting at least 3 to 4 countries before you apply from the French embassy. Without the travel record, they probably would doubt your trip's purpose.

By any means, clear your purpose for the trip and assure them that you will return to Bangladesh after completing your purpose.

Do not give any false information or fake documents. They will examine all documents. And any fake information can be the reason for your visa denial.

The French visa fee is BDT 7,750.30 for adults and BDT 3,875.10 for children aged between 6 to 12.
FAQs
Q1. How much bank balance do I need to show for my visa?
It is hard to say the exact amount. But you have to ensure the French embassy that you have enough funds in your bank to cover the per-day cost of your stay.
The minimum sum of your per-day cost in France could be €120. You should have more in your bank account than this minimum per day cost to get your visa approved.
Q2. Do I need to buy a confirmed flight ticket?
NO! I have mentioned earlier that you don't have to buy any confirmed flight tickets. What you need is a flight reservation. It proves that you have booked this particular plane seat, and you can cancel it in case of your visa denial. It would not cost you as much as the actual flight ticket does.
Q3. How can I reserve the flight and hotel?
There are many ways to book a flight and accommodation. Firstly travel agencies issue such reservations and also make travel itineraries for you. But in case you don't have much time to go to a travel agency. You can book it online through airline websites and hotel websites. Or you can also contact us. 
Q4. Does everyone need travel insurance?
Yes. Everyone who travels to the Schengen area for a short period of time needs travel health insurance. Purchase your travel insurance online from SafetyWing.
Q5. Do I need to stick to the itinerary that I have submitted?
If I use the language of visa authority, then YES, you have to. But there are no checkpoints between countries within the Schengen area, so if you make any changes in your itinerary that you submitted, they have no way to check.
But at your entry point in France, they might ask questions about your itinerary. So if you don't want any trouble, try to stay the longest in France and follow your itinerary.
Q6. Is the cover letter must-required?
Though a cover letter is not a must-required document, still, if you can submit it, go ahead. In a cover letter, you can explain your pros and cons, and it could be a big plus point for you to get the visa approval.
Q7. Is the visa fee refundable?
NO! Like I said before, there is no refund policy. 
Q8. Do I have to manage all documents alone, or can I take help from a third party?
No, it is not mandatory to manage all the required documents alone. And if you're a newbie, then it is best to take help from an experienced one. There are many visa reservation services available online from where you can take help. Travel agencies are also a good option to get help. Even you can ask us in the comment section if you have any confusion.
Q9. My wife doesn't have a bank account, and she is a housewife. Does she also need to show her bank statement while applying for a visa?
If you are entirely sponsoring your wife's trip, then she doesn't need to show her bank statement. She has to show your bank statement. And if two of you are travelling together, make sure your bank account has enough amount to support both of your expenses.