Malaysia, a country full of temples, cultural venues, wetlands, and picturesque cities, can be your next holiday destination. I mean, who cannot help them self but enjoy the gorgeous beaches, islands, and diversity this country offers to us?
It is always just a matter of time before you inevitably fall in love with the amazing food, street art, and its fascinating history.
Planning out a trip is fun but too much work too. That's a no-brainer to hire a travel agency. Also, with the assistance of the Best Travel Agency in Malaysia, you can customize your trip so that you can travel carefree and let loose to have the time of your life!
Based on Your Style and Budget, that's why, focusing on exploring Malaysia's 7 top tourist destinations, here is a list of leading online travel agencies in Malaysia.
In this article, we will be talking about these top 10 travel agencies in Malaysia to handle the quintessential details of your vacation.
Going through them, you can decide which one of them suits your needs the best!
Top 10 Travel Agency in Malaysia
On the road of once in lifetime Experience, Money should not be a hanging sword over your head. But we cannot cut off experiences for budget travelling either!
Here is the list of the best travel agency in Malaysia that are budget-friendly, featuring their services, speciality, and customer review:
The Traveler calls themselves 'your personal travel concierge' based in Selangor. They work pretty hard in order to put together an amazing experience for you.
They are pretty much like a virtual companion, silently taking care of everything.
They have great services for Staycation Packages, adventures in highlands, Virtual Events, Attractions and Experiences Arrangement, Teambuilding, and so on.
Contact Number: +603 7957 7773
Email: journeys@thetraveller.com.my
Location: The Traveler Malaysia Sdn Bhd, No. 17 Jalan 8/1D, Petaling Jaya, Selangor, Malaysia
Based in Kuala Lumpur, Exotic Asia provide individual as well as group travel packages along with inbound and outbound tours to their clients. They are licensed by the Ministry of Tourism as well.
Be sure to check out this online travel agency in Malaysia on your next travel adventure.
Contact Number: +603-9202 7033
Email: enquiry@exoticasia.com.my
Location: 10-1-1, Queens Avenue, Jalan Bayam 55100 Kuala Lumpur, Malaysia.
Being in the business since 1958, Malaysia Tours and Travel Agencies are basically is a veteran in the tourism and travel industry.
Their staff is very polite and highly qualified. They promise their clients "peace of mind" during your destiny which has earned them a place in the list of top 10 travel agencies in Malaysia.
They specialize in Integrated Travel Services. However, they also provide the option of rental car services with their tour packages.
Contact Number: +6042267163
Email: sales@malaysiatoursandtravel.com
Location: 63, Lorong Kinta 10400, Georgetown, Pulau Pinang, Malaysia
Reliance Premier Travel is basically a premier travel brand, a leading Travel Management Company in Malaysia. They are savant in providing their clients quality and world-class service.
They specialize in tour packages for global destinations, Incentive Trips, MICE & Events,  visas, Insurance, Private & Tailor-made programs, & more.
Contact Number: +603-9074 8699
Email: info@reliancepremiertravel.com
Location: 46C Jln Suarasa 8/4, Bandar Tun Hussein Onn, 43200, Cheras Selangor, Malaysia
Founded in Kuala Lumpur in 1984, Grandlotus Travel is a leading Travel Consolidator in Malaysia. They are IATA-accredited and hold negotiation power with major airlines internationally.
As one of the Best Travel agencies in Malaysia, They aim to build a supreme customer-centric business with the help of modern travel technology.
They specialize in Malaysia Holiday Packages, Cruise Packages,  Golf Course Packages, Airline Tickets Booking, and much more. 
Contact Number: +603 2691 8866
Email: gltravel@airlotus.com
Location: G-01A, Ground Floor, Wisma Badan, Peguam Malaysia, No. 2 Lebuh Pasar Besar 50050 Kuala Lumpur, Malaysia.
Among the very top of the list for Best Travel Agency in Malaysia, Savvy Travel and tours are moderately new in the travel and tour business as it was established in 2015. However, they have made a brand name of themself with quality and reliable service.
They specialize in Company Incentives trips, Tele-match, Travel Insurance, Gala Dinner, Visa applications, and more.
Contact Number: (603) 3318 8628 / (603) 3318 8328
Email: booking@savvytravel.com.my
Location: No. 27, Lorong Batu Nilam 21B, Bandar Bukit Tinggi 2, 41200.
Sri Sutra is a well-known name in the business and leisure industry as an online travel agency in Malaysia. Sri Sutra Travel prides itself on its motto, "your travel designer for air, land, and sea."
They arrange flights, accommodation, taxi services, and tickets for rail, concerts, and more!
They specialize in the trip packages to Umrah. Another amazing fact about Sri Sutra is that they provide travel services for pilgrimages.
Contact Number: +603 4026 6600 / +6012 666 7204
Location: No.22A, Persiaran 65C, Pekeliling Business Center, Off Jalan Pahang Barat, 53000 Kuala Lumpur, Malaysia.
Based in Penang, Jouis Holiday is licensed by the Ministry of Tourism. They have a wide range in their travel packages, providing sightseeing trips as well as educational tours and event management.
The best and most popular services this online travel agency in Malaysia provides are its marvellous destinations! Their happy clients have left reviews, complimenting them for their exceptional coordination and affordable prices. 
They specialize in cruise packages, corporate training, hot destinations, team buildings, and events management.
Contact Number: +6 04 305-1008
Email: enquiry@jouisholiday.com
Location: No 457, Lebuh Chulia, 10200, Penang, Malaysia
Merlin Transtour is well known for its best budget tour packages. Their services are according to your budget, and you can hire as per your preference.
They specialize in planning a direct tour to popular destinations of Cameron Highlands, Malacca, Kuala Lumpur, Penang Taiping, Genting Highlands, and more.
Contact Number: + 6017 942 1125
Email: Merlin@malaysiatourservices.com
Location: Head Office: THE CUBE 26-3-1, Jalan 6/18A, Taman Mastiara, 51200 Kuala Lumpur, MalaysiaBranch Office, 44A, Jalan Besar Tanah, 39000 Cameron Highland, Malaysia.
Ending the list of top 10 travel agencies in Malaysia is Star travels.
Having bagged awards and a reputation for its excellent services, Star Travel has a loyal client base who know that they are going to get value for their Money!
They specialize in guided tours and Star packages. They assist and advise you in booking your trip and make it a phenomenal travel experience.
They have satisfied, happy clients who have praised them for their enjoyed Star travel's professional time and showing them a good time at affordable prices.
Contact Number: 03 2786-7555
Email: tours@startravel.com.my
Location: Wisma Star Travel, No 44,, 42, Jalan Raja Abdullah, 50300 Kuala Lumpur, Wilayah Persekutuan Kuala Lumpur, Malaysia.
Why hire a travel agency at all?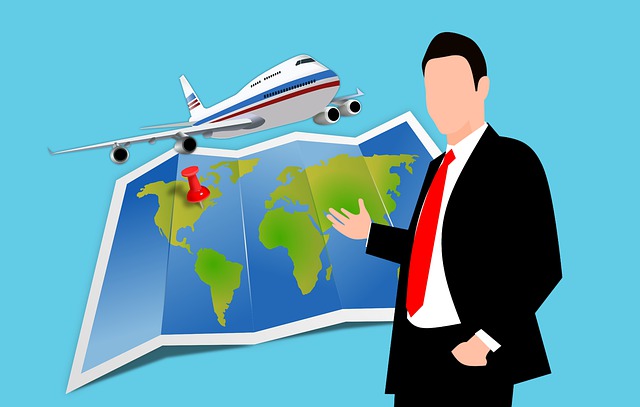 Now, after going through all the above material, you must be wondering, 'why the heck would I actually hire one!?!'
How does it actually help my budget trip?
Well, to answer your question in a few yet simple words, here are 5 reasons why you should Opt for the Best Travel Agency in Malaysia:
● They save you Money
A master travel agency's main goal is always to provide you with good deals on first-class services.
They make use of their Experience and resources to get you low-priced airfare and first-rate Hotel deals. They can do this because they have a network of relationships with local as well as international businesses.
They, obviously, take a small fee in exchange but don't you think that it's worth the price in the long term?
● They've got Experience
Renowned travel agencies have been in the business of planning your trip and making the necessary arrangement quickly for a good amount of time.
They provide you with tailor-fit packages. They provide you with an unforgettable experience. They know what they are doing, and these online travel agencies in Malaysia have tons of happy clients to testify to that!
● They are your biggest Ally during a trip
They will be like your friend and advocate for you in times of need. Travelling can bring surprises like maybe, you missed your flight!
Usually, it would mean you have to go through the entire process of rebooking your flight and hotel arrangements and making adjustments to other parts of your trip because of the delay.
But if you have an itinerary with a travel agent, they will be doing all the nitty-gritty parts for you!
● They provide special benefits
One of the biggest advantages of hiring a travel agency has to the access to exclusive benefits. They have resources. They can provide you with value for your money!
These Benefits can include:
Better aeroplane seats
Upgrades without extra expenses
Planned out special activities for you
Are these enough reasons to book a call with a top 10 travel agency in Malaysia right now?
 Tips You Should Know
Set a realistic budget; don't end up losing good things for the sake of saving some cash.
Befriend experts and know the real deal.
Read the fine print and save extra bucks.
 Use local currency for booking international flights, provided the value of your country's currency is more than Malaysia.
Conclusion
If you like travelling, put down Malaysia on your bucket list. Hire a travel agency to guide you and provide the best Experience.
This place is a wonderful destination for every pocket, and don't you just want to wind down by the gorgeous, gorgeous beaches and hike through the mesmerizing rain forests?
For more Malaysian Inspiration, Check out our other blogs- Before you know it, you'll be planning your trip!
Are you ready to take on this adventure? Remember to share your story of adventures with us- we'd love to hear from you.
Leave a comment down below about what you think of travelling around Malaysia!