Malaysia, a country full of temples, cultural venues, wetlands, and picturesque cities, can be your next holiday destination. I mean, who cannot help them self but enjoy the gorgeous beaches, islands, and diversity this country offers to us?
It is always just a matter of time before you inevitably fall in love with the amazing food, street art, and its fascinating history.
Planning out a trip is fun but too much work too. That's a no-brainer to hire a travel agency. Also, with the assistance of the Best Travel Agency in Malaysia, you can customize your trip so that you can travel carefree and let loose to have the time of your life!
Based on Your Style and Budget, that's why, focusing on exploring Malaysia's 7 top tourist destinations, here is a list of leading online travel agencies in Malaysia as well as some of the tours planner who provided service to Malaysia.
In this article, we will be talking about these top 10 travel agencies in Malaysia to handle the quintessential details of your vacation.
Going through them, you can decide which one of them suits your needs the best!
Disclaimer: This article is for informational purposes only and does not constitute an endorsement of any listed travel agencies. I have no personal affiliation with any of these companies, and their listing is based solely on their online ranking. This is not a sponsored article.
Top 10 Travel Agency in Malaysia
On the road of once in lifetime Experience, Money should not be a hanging sword over your head. But we cannot cut off experiences for budget travelling either!
Here is the list of the best travel agency in Malaysia that are budget-friendly, featuring their services, speciality, and customer review:
1. D Asia Travels
D Asia Travels is a popular online travel platform that offers a wide range of travel services to customers in Asia and around the world. The platform was founded in 2009 and has since grown to become one of the leading travel agencies in the region. With its headquarters in Kuala Lumpur, Malaysia, D Asia Travels has a strong presence in Southeast Asia and offers a variety of  tour packages.
One of the main advantages of using D Asia Travels is its user-friendly website, which makes it easy for customers to search and book their travel arrangements online. The website offers a variety of payment options, including credit card, debit card, and online banking. Customers can also access customer support via phone, email, or live chat.
D Asia Travels offers a wide range of tour packages to suit different budgets and preferences. Other than specializing in honeymoon package deals, it also offers a range of tour packages, including city tours, adventure tours, and cultural tours, which are designed to showcase the best of each destination. It not only offers tour within Malaysia, but also to many other parts of the world including Bali and Maldives!
Another advantage of using D Asia Travels is its competitive pricing. The platform works with a wide range of travel partners to negotiate the best prices on travel products and services, which are then passed on to customers. This means that customers can often find better deals on D Asia Travels than they would if they booked directly with airlines, hotels, or other travel providers.
Some of the tour packages of D Asia Travels that I'd personally recommend are:
4D3N Krabi Tour Packages @ Sunda Resort (Price: RM 450)
On the first day of this package, you will be transferred to the beautiful Sunda resort from the airport and stay there overnight. On the second day, you will enjoy a yummy breakfast at the hotel, then you get to choose a full day optional tour and enjoy a Thai Set Dinner at the resort.
The third day will be same as the second day and on the fourth day you will return to the airport after breakfast. Some of the optional tour programmes under this package are: 1 Day tour 4 Island by speed boat, 1 Day tour phi phi Island by Speedboat, 1 Day tour of Hong Island by Speed boat, 1 Day tour Jungle Tour etc. You can check out the other tours and details of this packages on their website.
8D7N Turkey Classical Tour Package (Private Tour) (Price: RM 5929)
In this tour, you will be provided with a professional licensed English-Speaking Guide. You will meet the guide at the airport on the first day and then enjoy a Bosphorus cruise by boat while experiencing the magnificent view between Asia and Europe.
On the second day you will be taken to the Turkish Delights for shopping and to many other notable tourist attractions afterwards. During this entire 8D7N tour, you will get to visit a new city every day. For more details, check their website.
4D3N Phuket Tour Package @ Sunset Beach Resort (Price: RM 929)
This Phuket tour package includes a 3 nights stay at Sunset Beach Resort with daily breakfast. You will be picked up from the airport on the fist day and taken to James Bond Island tour and cruise the Phang Nga Bay on the second day.
There are a few other optional tours that you can try on your tour, for example, Simon Cabaret Show with transfers, Phi Phi Island Tour by Speed Boat, Phuket Fantasea Show + dinner. However, remember that these optional tours require an additional fee which is not included in the package price. For more details, check out the official page of this package.
There are many other tour packages of D Asia Travels which you can find to their website.
Overall, D Asia Travels is a reliable and user-friendly travel platform that offers a wide range of travel services to customers in Asia and around the world. Its competitive pricing, diverse range of tour packages, and excellent customer support make it a popular choice among travelers.
Contact: +60 10-6550469 , +60 12-425 0469
WhatsApp : +6016 7905976 | Skype : sales.dasia
E-mail: info@dasiatravels.com
Website: www.dasiatravels.com
Location: D ASIA TRAVELS SDN BHD, No 24-2, Jalan Pusat BCH 1/3 Bandar Country Homes, 48000 Rawang Selangor
2. Exotic Asia
Based in Kuala Lumpur, Exotic Asia provide individual as well as group travel packages along with inbound and outbound tours to their clients. They are licensed by the Ministry of Tourism as well.
Be sure to check out this online travel agency in Malaysia on your next travel adventure.
Contact Number: +603-9202 7033
Email: enquiry@exoticasia.com.my
Location: 10-1-1, Queens Avenue, Jalan Bayam 55100 Kuala Lumpur, Malaysia.
Best-selling tour packages
Exotic Asia is an international travel agency that sells tour packages based in not only Malaysia but some exotic countries of the world such as New Zealand, Egypt, Australia, China, Cambodia, India, Nepal, Sri Lanka, etc. 
All their tour packages are available at an affordable price. Here are some best-selling tour packages based in Malaysia. 
2D1N MALACCA TOUR
Malacca is a historical city and one of the UNESCO World Heritage Sites. So many of you who live in Kuala Lumpur, wish to have a weekend tour in Malacca. By keeping it in mind, Exotic Asia has arranged a 2 days 1 night Malacca tour.
In this tour package, you can enjoy a two-way transfer from Kuala Lumpur, 1-night accommodation with breakfast, and 2 days in Malacca. The price of this tour starts from RM140.00. and you can visit some renowned attractions of Malacca including.
St.Peter's Church, 
Dutch Square, 
Christ Church,
Harmony Street, Millionaire Street
Queen Victoria Fountain, 
Chinatown – Jonker street,
Ruins of St. Paul's Hill,
Independence Building / Memorial Club 
House Handicraft & Souvenir Stop
3D2N TAMAN NEGARA TOUR
Taman Negara is one of the oldest rainforests in the world and houses countless different species of animals, birds, and freshwater fish. It's an eco-tourism hotspot for international as well as local tourists. And for the high demand of tourists, Exotic Asia has organised 3 days 2-night Taman Negara tour package. 
This tour package offers you a two-way transfer from Kuala Lumpur, 2 nights staycation with breakfast, and 3 days in Taman Negara. The price starts from RM750.00 and you can do some thrilling activities in Taman Negara at this price.
The activities that you can do during this tour are
Canopy Walkway
Jungle Trekking
Night Jungle Walk
Tahan river boat trip (Kelah Fish Sanctuary & Lata Berkoh Cascades)
Sunway Lagoon Theme Park Trip
Sunway Lagoon Theme Park has gained the title of the best attraction in Asia by the International Association of Amusement Parks and Attractions (IAAPA). So clearly a trip to this park is the heart desire of locals as well as foreigners, who come for a short tour to Malaysia. 
This park is a must-visit place in Malaysia that offers hundreds of thrilling rides and attractions to its visitors. Sunway Lagoon Theme Park Trip package is RM150 per person. If you're in a group, the price can be lower.
In this trip package, you can enjoy
Surf Park
Amusement Park
Water Park
Scream Park
Wildlife Park
Nickelodeon Theme Park
Sunway Pyramid Mega Mall
Two-way transfer from Kuala Lumpur City Center
3. Malaysia Tours & Travels
Being in the business since 1958, Malaysia Tours and Travel Agencies are basically a veteran in the tourism and travel industry.
Their staff is very polite and highly qualified. They promise their clients "peace of mind" during your destiny which has earned them a place in the list of top 10 travel agencies in Malaysia.
They specialize in Integrated Travel Services. However, they also provide the option of rental car services with their tour packages.
Contact Number: +6042267163
Email: sales@malaysiatoursandtravel.com
Location: 63, Lorong Kinta 10400, Georgetown, Pulau Pinang, Malaysia
Best-selling tour packages
Malaysia Tours & Travels Agency organizes tours within Malaysia as well as in some renowned European and Asian countries like Paris, Amsterdam, Greece, Spain, Japan, Hong Kong, and Korea. 
13 DAYS 10 NIGHTS SCANDINAVIA AURORA HUNT
At present, their new and trendy tour package is the Scandinavia tour package. Scandinavia is a region in Europe and is mostly famous for its romantic aurora hunt. From Malaysia Tours & Travels agency, you can book 12 days 9 nights Scandinavia Aurora Hunt tour package. This tour package includes the top attractions of Scandinavia such as
Gamla Stan,
Kiruna Ice Hotel,
Reine Village,
North Cape Hall,
King Crab Safari,
Northern Lights Village,
Reindeer Farm,
Husky Sledding, and
Snowmobile -Santa Claus Village
Apart from this, Malaysia tour packages are also available here. This travel agency has Penang, Ipoh, Langkawi, Pulau Sembilan, Kuala Lumpur, Kuala Selangor, Malacca, Genting Highlands, and Cameron Highlands tour packages. Make contact with them for details information and book your trip.
4. Reliance Premier Travel
Reliance Premier Travel is basically a premier travel brand, a leading Travel Management Company in Malaysia. They are savant in providing their clients quality and world-class service.
They specialize in tour packages for global destinations, Incentive Trips, MICE & Events,  visas, Insurance, Private & Tailor-made programs, & more.
Contact Number: +603-9074 8699
Email: info@reliancepremiertravel.com
Location: 46C Jln Suarasa 8/4, Bandar Tun Hussein Onn, 43200, Cheras Selangor, Malaysia
Best-selling tour packages
Reliance Premier Travel mainly organizes international tours & flights, and they are very professional in it. You can book national and international flights from this agency. At the same time, they also have visa services. So you can not only book your international tour packages from here but also prepare your visa and book flight tickets from Reliance Premier Travel. 
As they have hundreds of tour packages from all over the world, it's hard to pick the best-selling or most trending one. 
4D3N MANILA & TAGAYTAY
Manila is a metropolitan city and the capital of the Philippines. The city shows its visitors the chaos of modernization and the history of colonization.
Tagaytay is a nearby city with lush greenery and chilly weather. Here you can see the breathtaking view of Taal Lake and Volcano. 
Reliance Premier Travel agency will arrange everything for your departure from Kuala Lumpur to arrival in Manila and vice versa under the 4 days 3 nights Manila & Tagaytay tour package. The package inclusions are
Internal transport cost
Internal taxes and charges
3 nights accommodation 
Daily 3-time meals at the hotel or local restaurants
Visiting Manila Cathedral, Fort Santiago, San Agustin Church, Taal Volcano, Taal Lake, and SM Mall of Asia by the Bay.
Not only that, but you will also get a whole day to explore Manila all by yourself and do shopping. 
8D6N Amazing Melbourne & Tasmania
Nowadays, Malaysians tend to visit Australia. Because Malaysian citizens are allowed to apply for an electronic travel authorization or ETA visa for Australia. And unlike in the past, getting a visa is easy and handy. 
Visiting Australia is worth it when you make a tour to the dynamic parts of Melbourne & Tasmania. That's why Reliance Premier Travel agency has organized 8 days 6 nights amazing Melbourne & Tasmania tour package. This tour will cover so many attractions and activities like
Phillip Island Penguin Parade,
Puffing Billy Train & Yarra Valley Winery,
Great Ocean Road & Rainforest,
Hobart Mount Field, 
Mount Wellington & Wildlife,
Wineglass Bay, 
Freycinet National Park
Furthermore, the tour package also includes 
3 nights accommodation in Melbourne and 3 nights in Hobart, Tasmania
Return airport transfer in Melbourne/Hobart
Park entrance fees
Transport cost
3-time meals
5. Grandlotus Travel agency
Founded in Kuala Lumpur in 1984, Grandlotus Travel is a leading Travel Consolidator in Malaysia. They are IATA-accredited and hold negotiation power with major airlines internationally.
As one of the Best Travel agencies in Malaysia, They aim to build a supreme customer-centric business with the help of modern travel technology.
They specialize in Malaysia Holiday Packages, Cruise Packages,  Golf Course Packages, Airline Tickets Booking, and much more. 
Contact Number: +603 2691 8866
Email: gltravel@airlotus.com
Location: G-01A, Ground Floor, Wisma Badan, Peguam Malaysia, No. 2 Lebuh Pasar Besar 50050 Kuala Lumpur, Malaysia.
Best-selling tour packages
Grandlotus Travel agency sells exclusive tour packages across numerous destinations at an affordable price that fits everyone's budget. But the most popular and best-selling deals are Island tour packages. Here are two best-selling Island deals that Grandlotus Travel agency offers. 
3 DAYS 2 NIGHTS TIOMAN FULL BOARD
Tioman is one of the most renowned islands in Malaysia due to its white sand beach and turquoise water. It's a highly demanded island among tourists. That's why the 3 days 2 nights Tioman Full Board tour package is one of the best-selling packages of this agency. And trust me the deal is so exclusive and affordable that you can't stop yourself from taking it.
Under this package, you can enjoy two nights of accommodation at Paya Beach Spa & Dive Resort, which is one of the best beachfront resorts in Pahang. More inclusions are
Daily buffet breakfast
Daily buffet dinner with BBQ
Rainforest and mangrove swamp guided walking tour
Themed lunch
Snorkelling boat trip to Ringgis Island and Marine Park
Yoga by the sea
3 DAYS 2 NIGHTS PERHENTIAN ISLAND
Terengganu is undoubtedly a mesmerising place for vacation and Perhentian Island is the jewel of Terengganu. So if you're looking for a weekend trip, 3 days 2 nights Perhentian Island is the best tour package for you. 
And not every travel agency will give you this number of facilities at such a budget-friendly price. In this tour package, you can enjoy
Two-way transfer to Coral View Island Resort by boat
2 nights accommodation
2 days' breakfast, lunch, and  dinner
Snorkelling by boat to Turtle Bay, D'Lagoon & Long Beach
Trekking into the island's interior (optional)
6. Savvy Travel & Tours
Among the very top of the list for Best Travel Agency in Malaysia, Savvy Travel and tours are moderately new in the travel and tour business as it was established in 2015. However, they have made a brand name of themself with quality and reliable service.
They specialize in Company Incentives trips, Tele-match, Travel Insurance, Gala Dinner, Visa applications, and more.
Contact Number: (603) 3318 8628 / (603) 3318 8328
Email: booking@savvytravel.com.my
Location: No. 27, Lorong Batu Nilam 21B, Bandar Bukit Tinggi 2, 41200.
7. Sri Sutra
Sri Sutra is a well-known name in the business and leisure industry as an online travel agency in Malaysia. Sri Sutra Travel prides itself on its motto, "your travel designer for air, land, and sea."
They arrange flights, accommodation, taxi services, and tickets for rail, concerts, and more!
They specialize in the trip packages to Umrah. Another amazing fact about Sri Sutra is that they provide travel services for pilgrimages.
Contact Number: +603 4026 6600 / +6012 666 7204
Location: No.22A, Persiaran 65C, Pekeliling Business Center, Off Jalan Pahang Barat, 53000 Kuala Lumpur, Malaysia.
8. Jouis Holidays
Based in Penang, Jouis Holiday is licensed by the Ministry of Tourism. They have a wide range in their travel packages, providing sightseeing trips as well as educational tours and event management.
The best and most popular services this online travel agency in Malaysia provides are its marvellous destinations! Their happy clients have left reviews, complimenting them for their exceptional coordination and affordable prices. 
They specialize in cruise packages, corporate training, hot destinations, team buildings, and events management.
Contact Number: +6 04 305-1008
Email: enquiry@jouisholiday.com
Location: No 457, Lebuh Chulia, 10200, Penang, Malaysia
Best-selling tour packages
Most of the tour packages of Jouis Holidays are based on the Malaysia Islands. And now their scuba diving course is in high demand. Though their snorkelling and diving packages are also very popular, their recently launched "Open Water Course" has no match in popularity. 
If you're a beach lover, this travel agency has many options to satisfy your craving for a beach holiday. Mostly the packages are of 3 days and 2 nights which are perfect for weekend trips. The packages are a bit expensive, but you surely know all beach resorts are luxurious. 
4 Days 3 Nights Open Water Course
On April 1, 2022, Jouis Holidays launched the 4 days 3 nights Open Water Course which is now at its peak. And the package has validity until 31 October 2022. So within this time, you have to book the package if you want to learn scuba diving from a qualified PADI diving scuba instructor.
It is one of their best-selling packages. The training will take place at the Redang Beach Resort with breathtaking beachfront views. 
Here are the inclusions that the package will provide to you
2 ways boat transfer from Al-Almeen Jetty to Redang
3 nights accommodation
Diving equipment (Standard mask, snorkel, tanks, weight belt, regulator, fins and BCD. Fins & BCD depend on availability size)
Scuba tank and air fills
3 breakfast, lunch, and dinner
3 tea breaks
Professional instructor
Course materials
Dive log
Certification and registration fees
3 Days 2 Nights Diving Package 2022
After a scuba diving course, you will surely search for the Diving package. With this thought, Jouis Holidays travel agency has also arranged a 3 days 2 nights Diving Package at Laguna Redang Resort. 
This package was also launched on April 1 and will be available till September 10, 2022. On this tour, you can enjoy comfortable accommodation and great service at Laguna Redang Resort. 
The inclusions of this tour package are
2 ways boat transfer from Taman Tamadun Islam Jetty to Redang
2 nights staycation
2 breakfast, 2 lunch, and 2 buffet dinner
4 boat Diving trip
3 Days 2 Nights Perhentian, Rawa Island & Light House Package
Hundreds of island lovers have selected the 3 Days 2 Nights Perhentian, Rawa Island & Light House Package and made it one of the best-selling tour packages of the Jouis Holidays travel agency. 
There's no doubt that the Perhentian Islands are remarkable destinations for weekend trips. And if snorkeling activity is added to this trip, anyone would opt for it. And that's what happened. Jouis Holidays has designed the package so uniquely with many alluring beach activities that no one can resist. 
The price starts from RM452.00 for this package. Here is the following list of facilities that you can enjoy during your tour
2 ways boat transfer from Kuala Besut Jetty to Perhentian Island
2 nights' accommodation at a selected resort
2 breakfast, 2 lunch, and 2 dinner
Snorkelling equipment 
Snorkelling activity around Perhentian Island
Snorkelling activities around Rawa Island and Susu Dara (LightHouse)
Drinking water
Bread for fish feeding
Speedboat ride
A personal guide
9. Merlin Transtour
Merlin Transtour is well known for its best budget tour packages. Their services are according to your budget, and you can hire as per your preference.
They specialize in planning a direct tour to popular destinations of Cameron Highlands, Malacca, Kuala Lumpur, Penang Taiping, Genting Highlands, and more.
Contact Number: + 6017 942 1125
Email: Merlin@malaysiatourservices.com
Location: Head Office: THE CUBE 26-3-1, Jalan 6/18A, Taman Mastiara, 51200 Kuala Lumpur, MalaysiaBranch Office, 44A, Jalan Besar Tanah, 39000 Cameron Highland, Malaysia.
10. Star Travels
Ending the list of top 10 travel agencies in Malaysia is Star travels.
Having bagged awards and a reputation for its excellent services, Star Travel has a loyal client base who know that they are going to get value for their Money!
They specialize in guided tours and Star packages. They assist and advise you in booking your trip and make it a phenomenal travel experience.
They have satisfied, happy clients who have praised them for their enjoyed Star travel's professional time and showing them a good time at affordable prices.
Contact Number: 03 2786-7555
Email: tours@startravel.com.my
Location: Wisma Star Travel, No 44,, 42, Jalan Raja Abdullah, 50300 Kuala Lumpur, Wilayah Persekutuan Kuala Lumpur, Malaysia.
Best-selling tour packages
If you're looking for a day tour or half-day trip, Star Travels has some outstanding tour packages for you. This travel agency has every type of tour package nationally as well as internationally. But the tourists' favourite deals are day tour packages or half-day trips.
Here is the list of best-selling day tour and half-day tour packages that you can enjoy from Star Travels. 
Melawati Hill & Sky Mirror (Half Day Tour)
Melawati hill is best known for its silver-leafed monkeys as these monkeys are all over the area. At the same time, Melawati hill has historical significance as well. 
On the other hand, Sky Mirror is the tourist hotspot during low tide motion because, at this time, the sky meets the earth and creates a miracle. And that miracle is widely known as Sky Mirror. 
So a half-day tour from Kuala Lumpur to Melawati Hill & Sky Mirror can be the best use of time for locals. And that's why the Melawati Hill & Sky Mirror (Half Day Tour) package has gained so much popularity. 
The package inclusions are
Transfer from Kuala Lumpur to Kuala Selangor and vice versa.
Melawati Hill tour
Boat ticket for Sky Mirror
2 to 2.5 hours in Sky Mirror for photography 
The price starts from RM270.00, and this package would be valid until December 2022, so book your trip before it expires.
2D1N Lost World of Tambun (Self-Drive)
Family weekend trips are always in high demand. And if the trip is to an amusement park, the demand increases one step further. For this reason, 2 days 1-night Lost World of Tambun (Self-Drive) is one of the most popular and best-selling packages of this agency. 
However, you have to go to Ipoh by self-driving. With only RM183.00 you will get 1 night staycation at Lost World of Tambun and an entrance ticket to the amusement park. It's a pretty awesome deal, you know!
This tour package is valid until 31 March 2023 and the inclusions are:
1-night accommodation
1 breakfast
Entrance ticket to the Lost World of Tambun 
White Water Rafting Gopeng Perak (Day Tour)
Adventure lovers have made the White Water Rafting Gopeng Perak (Day Tour) package so popular. Among the Thrills & Excitement package of Star Travels, White Water Rafting is pretty famous because it's convenient and affordable.
The tour expensive starts from RM175.00 and it's valid until 31 December 2022. Here you'll get 1 to 3 grades of rapids. Level 3 is for those who want an extremely thrilling experience. On the contrary, grade 1 will give you a mild experience of rapids. And don't worry, you'll be given enough safety and guidelines during your tour.
Let's check out, what are the inclusions you will get under this package:
Internal transfers
Drinking water
An English-speaking guide
White water rafting equipment
Certified IRF river guide
Certified swift water rescue guide
Safety boats (when necessary)
Entrance fees 
Shower/changing facilities
Why hire a travel agency at all?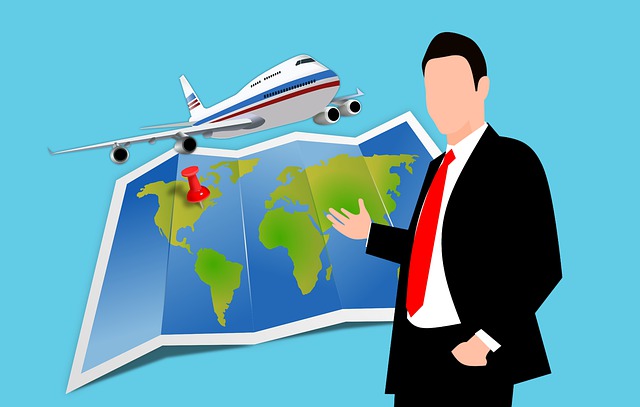 Now, after going through all the above material, you must be wondering, 'why the heck would I actually hire one!?!'
How does it actually help my budget trip?
Well, to answer your question in a few yet simple words, here are 5 reasons why you should Opt for the Best Travel Agency in Malaysia:
● They save you Money
A master travel agency's main goal is always to provide you with good deals on first-class services.
They make use of their Experience and resources to get you low-priced airfare and first-rate Hotel deals. They can do this because they have a network of relationships with local as well as international businesses.
They, obviously, take a small fee in exchange but don't you think that it's worth the price in the long term?
● They've got Experience
Renowned travel agencies have been in the business of planning your trip and making the necessary arrangement quickly for a good amount of time.
They provide you with tailor-fit packages. They provide you with an unforgettable experience. They know what they are doing, and these online travel agencies in Malaysia have tons of happy clients to testify to that!
● They are your biggest Ally during a trip
They will be like your friend and advocate for you in times of need. Travelling can bring surprises like maybe, you missed your flight!
Usually, it would mean you have to go through the entire process of rebooking your flight and hotel arrangements and making adjustments to other parts of your trip because of the delay.
But if you have an itinerary with a travel agent, they will be doing all the nitty-gritty parts for you!
● They provide special benefits
One of the biggest advantages of hiring a travel agency has to the access to exclusive benefits. They have resources. They can provide you with value for your money!
These Benefits can include:
Better aeroplane seats
Upgrades without extra expenses
Planned out special activities for you
Are these enough reasons to book a call with a top 10 travel agency in Malaysia right now?
 Tips You Should Know
Set a realistic budget; don't end up losing good things for the sake of saving some cash.
Befriend experts and know the real deal.
Read the fine print and save extra bucks.
 Use local currency for booking international flights, provided the value of your country's currency is more than Malaysia.
Conclusion
If you like travelling, put down Malaysia on your bucket list. Hire a travel agency to guide you and provide the best Experience.
This place is a wonderful destination for every pocket, and don't you just want to wind down by the gorgeous, gorgeous beaches and hike through the mesmerizing rain forests?
For more Malaysian Inspiration, Check out our other blogs- Before you know it, you'll be planning your trip!
Are you ready to take on this adventure? Remember to share your story of adventures with us- we'd love to hear from you.
Leave a comment down below about what you think of travelling around Malaysia!