Tourists who are willing to visit France or any other Schengen state for a short period can opt for a Schengen visa from the French embassy. A Schengen visa permits you to travel to 26 European countries with a single visa. 
Presently, France and other Schengen state offers to fulfil the application form online from their website, which makes it easier to apply. From any corner of the world, you can apply for your visa without any hustle. At the same time, now the visa processing is much quicker than before.
So, without wasting time, quickly check out how to apply for a Schengen visa from the French embassy.
What is a Schengen Visa?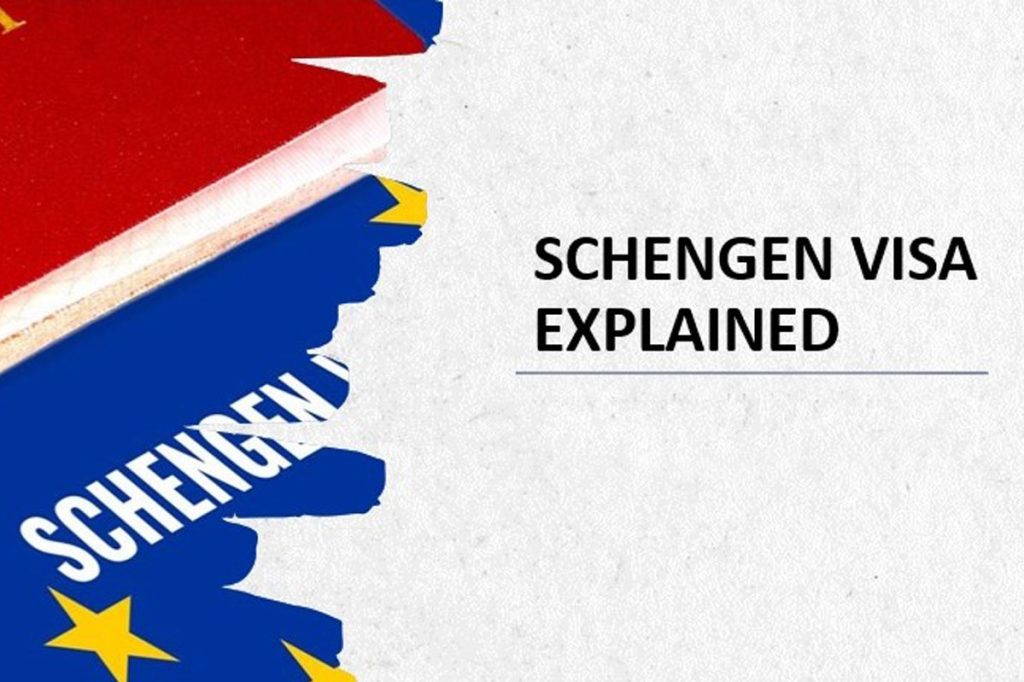 A Schengen visa is a short-stay visa that allows you to move freely throughout the Schengen area in Europe. But not every Schengen country is part of the European Union. You have to issue this particular visa from any of the Schengen States, and by holding this visa, you can travel within the Schengen area, up to its validity and timeframe. 
As it is a short-stay visa, so clearly, your visa validation will remain for a specific period. The Schengen visa permits travellers to enter and stay in the Schengen zone for a maximum of 90 days. But your visa validity will be decided according to your travel itinerary, so make the itinerary sincerely.
What is Schengen Area?
Now you are certainly wondering what the Schengen area is and which European countries you can visit with this visa. There are 26 countries that have signed an agreement to open their borders for the traveller who holds a Schengen visa. These are the following countries where you can travel with your Schengen visa.
| | | | | |
| --- | --- | --- | --- | --- |
| Austria | Belgium | Czech Republic | Denmark | Estonia |
| Finland | France | Germany | Greece | Hungary |
| Iceland | Italy | Latvia | Liechtenstein | Lithuania |
| Luxembourg | Malta | Netherlands | Norway | Poland |
| Portugal | Slovakia | Slovenia | Spain | Sweden |
| Switzerland |   |   |   |   |
Countries in Schengen Area
Where Should You Apply for a Schengen Visa?
The Schengen Area is a group of 26 European countries that allow their citizens to travel freely within the area. To make it easier for travellers, the Schengen Area has one set of laws and regulations for entering and exiting the area. The Schengen Area does not include all EU member states, however; some non-EU European countries are also part of the Schengen Area.
The Schengen visa allows its holder to enter any country in the area without applying for individual visas from each country. The visa is valid for up to 90 days within a 180-day period. However, there are some exceptions when you may need an additional visa from other countries that are part of the Schengen Area. My advice is to consult with the specific country's consulate or embassy before you apply.
Who Can Apply for a Schengen Visa via the French Embassy?
When you are going to apply for your Schengen visa from the embassy of France, you must follow some criteria. Without fulfilling one of the rules below, you will not be able to file your application from the French embassy.
If you're going to visit and stay only in France for a short period of time, you must file your application from the embassy/consulate/visa centre of France.

Tourists and business travelers who want to spend time in France but also visit other countries such as Italy or Spain

If you're visiting multiple Schengen countries and spending an unequal number of days in each county, then you must stay most days in France to apply from their embassy.
How to Apply for a France Schengen Visa?
The first thing you need to do is select the type of visa you want to apply for. There are a few different types of visas, each with its own set of requirements.
The Schengen Visa application process is similar to that of other visas. You are required to submit an application form and supporting documents and pay the visa fee at an embassy or consulate office in your country of residence. However, there are some differences in the application requirements and procedures depending on your nationality.
This article will guide you through all steps of applying for a France Schengen Visa.
Create an Account
Now at first, you need to go to the official website of France-Visas and create an account. Creating an account is really simple, and you can do it from your phone or computer if you have an internet connection.
To create an account, you just need to submit some basic information such as your first name, last name, email address, and in which language you want to complete your visa application (the application is available in three languages: French, English, Spanish). After filling all these, you will see a verification code, submit that code and click the "create an account" button. Here you can create your account.
Then you will get two emails, one is to activate your account, and in another email, you will get a password to open your account. You can log in and access the visa application by activating your account.
Fill up the Application Form
The application form is the most crucial part of visa processing. Here in the application form, you must submit your information in a few steps. The form has five sections as follows:
Your plans
Your information
Your previous visas
Your stay
Your contacts
Firstly, you have to describe your plans. This section requires information about your nationality, where you will submit the application, and where you are planning to stay. At the same time, it also requires information about your primary purpose to stay in the Schengen area. Then save all the information and go to the next step.
At the second step, you need to file your personal information such as your last name, birthplace, NID no, birth date, address, current job, and so on.
Step three requires information about your past visa, whether you have any visa before it or not.
At the next step, you must explain your planned dates of arriving, leaving, and staying in the Schengen area. Moreover, you have included the number of entries that you want to make in the Schengen territories, whether it is single or multiple entries and the purpose of your visit to the Schengen zone. If you're confused about single, double, or multiple entries, consider visiting the "Schengen visa type" and "FAQs" sections for a transparent view.
The final step requires information about your staycation. Here you have to answer whether any organisation or person is sponsoring your trip, or it is on your own fund. If you don't have any sponsors, choose the My hotel option and enter sufficient information about your accommodation like name, address, city, country, and so on. 
These are the five steps that you must follow and fulfil carefully and correctly. Any wrong information can be the reason for the rejection of your visa application.  After completing the application form, you can double-check it through the Recap section. Then print it twice and sign at the end of the form. Generally, it is a six-page application form that you need to print.
Make an Appointment
To proceed with your Schengen visa, you must book an appointment with the visa consular of your destination country. If France is your destination country, then you must make your appointment with the visa officer of the embassy of France.
Pay the Visa Fees
To place your application, you must submit a non-refundable visa fee. The current cost of a France Schengen visa is €80.00 for adults. Whereas for children from 6 to 12 years old, the cost is €40.00 and free for children who are younger than six years old. 
Don't forget to carry the payment receipt (if have) as it is essential in order to collect your processed application. Remember, in case your visa gets rejected, you can't have the visa fee back, and you need to submit the fee again if you want to reapply after rejection.
Attend the Interview
It is really important to show up on the day of your appointment on time. Even if you're late for a few minutes, it is possible that they will cancel your appointment. 
At the visa application centre where you will be interviewed, you will meet a visa consular to whom you need to hand over your required documents.
The interview process may take 10 to 15 minutes. You will be asked questions about your personal information, your trip purpose, and travel details at the interview. Make sure you answer them clearly and correctly. Any wrong information can be the cause of your visa cancellation.
At the French embassy, you will meet a visa officer to whom you have to submit all the Schengen visa requirements. Make two copies of all documents and organise them to avoid mess. And if you don't know, what are the Schengen visa requirements, read Schengen visa requirements for the French embassy carefully. Here, you will get not only visa requirements but also Schengen visa criteria, instructions, and restrictions in detail.
Where to Submit the Form?
You must submit all your required documents and application form at your nearby consulate or embassy of France of the country where you live. It could be the country where you legally reside, and if you are in another country, you have to explain why you couldn't submit the application from your legal residence. The application form should be submitted on the appointment day by the applicant. 
How Long Does It Take to Get a Visa?
The visa processing time varies depending on your nationality, the purpose of your visit and stay in the Schengen area, and the local visa issuing conditions. In most cases, it takes no more than 15 days to get a visa. But the period of the visa processing time can be extended from 15 to 45 days depending on countries and citizens.
What Does a Schengen Visa Look Like?
Finally, after all these processes, if the authorities grant you a Schengen visa, it will look like this. The visa sticker will be attached to the blank pages of your passport, and you need to understand the attached visa sticker so that you know what period of time it permits you to stay in the Schengen States. Unless overstaying in the Schengen zone might have consequences.
Most Suitable Time to Apply
The most suitable time to apply for a short-stay Schengen visa is three weeks prior to your intended journey. However, you can apply earlier but not more than six months before your planned visit. In contrast, you must submit your visa application at least 15 days prior to your planned trip. It is your responsibility to take the necessary precautions.
Schengen Visa Types
There are several types of Schengen visas available for different purposes. Depending on your trip purpose, you can apply for your visa. And if your purpose is travelling and sightseeing, then you should go on a Tourism visa.
A tourist visa allows you to apply for a short-term visa, and it also permits you to enter multiple European countries under the Schengen zone. But here, you will also get two visa categories to apply. Depending on the number of entries and the number of countries you want to visit, you can issue the following visas.
Uniform Schengen Visas (USV)
A Uniform Schengen visa (USV) allows you to travel and stay in the Schengen area for a certain period. Usually, USV holders can stay for 90 days starting from the date of entry and can travel to any countries that have signed the Schengen Agreement. There are also three types of Uniform Schengen visas that you can issue according to your trip's purpose and flight reservation.
Single-entry visa: This type of visa allows its holders to get entry to the Schengen area just once. And you can stay in any of the Schengen territories for a specific period of time, that means until your visa expires. If you leave before your visa expiration, you cannot get a re-entry here even though your visa has validity. Because once you leave the country, your visa would be considered to have expired.
Double-entry visa: The double-entry visa policy is also the same as the single-entry visa. The only difference is that you can get entry twice with a double-entry visa. But once you leave the Schengen area for the second time, your visa would be considered to have expired even if your visa validity time has not ended yet.
Multiple-entry visa: Multiple-entry visa is different from the above two. By holding the multiple-entry visa, you can enter the Schengen territories as many times as you please. But of course, as long as your visa has validity time.
Limited territorial validity visas (LTV)
Limited territorial validity visa holders can only travel to a specific Schengen country that has issued the visa. For example, if France has issued your visa, then you're only allowed to stay in France. You are not permitted to transit from one Schengen country to another with that LTV visa. 
So, choose your visa application wisely and make sure you don't get confused. Consider taking help from travel agencies. Ask any question frequently in the comment section, if you feel confused or need any help.
What could be the Reasons for a Schengen Visa Rejection?
Before filing your application form, it would be helpful to know what the possible reasons for a Schengen visa denial are. So that you can take enough precautions and you don't have to worry. Here are the certain common reasons for a Schengen visa rejection:
Unclear or insufficient proof of any required documentation. 
Missing one or more required documents.
One or more documents couldn't fulfil the criteria set by the Embassy of France.
Any criminal record.
Not having travel insurance or invalid insurance.
Insufficient proof of the trip's purpose.
Passport without enough pages or invalid passport.
The visa process is not so complicated if you carefully give all the correct information and documents that it requires. And if you face any trouble or have any questions feel free to let us know in the comment section. We will try our best to help you out and give you the best service.
FAQs
Q1. How long would a Schengen visa be valid?
The validity of a Schengen visa entirely depends on your travel itinerary. The embassy will examine your given itinerary and then will decide your visa validity. For example, if you give an itinerary for 7 days, they may give you a visa that is valid for 15 days. 
Q2. Which visa entry should I apply for, single, double, or multiple?
Same as visa validity, your visa entry also depends on the travel itinerary and flight reservation. For example, in your itinerary, you have included 3-4 countries, one of which is not in the Schengen area, and you have plans to visit that country then re-enter the Schengen area. In that case, you need a double-entry visa. 
Similarly, suppose your itinerary has more countries that are not in the Schengen territory, and you need to enter multiple times in the Schengen zone. In such a case, you must opt for a multiple entry visa.
Not only the travel itinerary your connecting flights also need to be considered. Suppose you will visit France and Italy (Schengen States), but after visiting France, you will fly Italy through the way of Istanbul (non-Schengen state), it will be considered as going out of the Schengen zone.
But if you're not visiting any other country except France, you surely should apply for a single entry visa as this would be simple and hustle free.
Q3. When should the application be submitted?
The application must be submitted at least 15 days before your planned visit to the Schengen States.
Q4. I have more than one passport. Which passport should I use for my visa application?
You must use the passport with which you will travel to the Schengen countries. At the same time, you have to mention your original nationality and current nationality on the application form.
Q5. How can I find out why my visa application was refused?
The French embassy will notify you of any positive or negative decision with sufficient reason.
Q6. What should I do if my visa gets rejected?
If you think your application and documents were correct and the negative decision was a mistake, you can always write an appeal letter for Schengen visa refusal. And if it doesn't work, you need to apply again for another visa. Make sure you read the given reason for your visa denial.
Q7. My visa application has been rejected recently. When should I apply again?
The French embassy doesn't set any time restriction on reapplication if someone's visa gets rejected. But I would recommend that you reapply at least after a certain timeframe.
Q8. How many countries can I visit with a France Schengen visa?
You can visit 26 countries that are included in the Schengen area. But I highly recommend you travel not more than 2 or 3 countries with a France Schengen visa.
Q9. What is the paper size for the Schengen visa application?
Although the French embassy website has not mentioned any specific paper size, the European standard is A4. So, I also recommend you submit the application form in A4 size paper.